White Kitchen Remodel with Walnut Island in Madison, WI
Need
The homeowners in this Colonial home were ready for a kitchen remodel that fixed the dysfunctional problems with their space, including an unused, built-in desk that was a 'catch all' for miscellaneous items; an island with insufficient seating; and a work zone around the oven and refrigerator that was poorly laid out. The cabinetry also needed replacing, with many doors and drawers that were broken or difficult to open.
To complete the renovation, the homeowners wanted to remove the soffits in the kitchen, upgrade the appliances, update the lighting, make cosmetic changes around the fireplace in the family room, and refinish the hardwood floors throughout, to be stained a new color.
Solution
Sweeney's design solution included reconfiguring the layout to provide a proper workflow in the kitchen, especially the clearance space in front of the refrigerator and oven. The existing wall was incorporated into the pantry providing the needed space for traffic clearance in the kitchen. The desk area was converted into a new, functional beverage center. We moved the island towards the family room to provide a 48" clearance. The new, larger island was designed 108" long with seating at the end for 3-4 people.
The kitchen features white custom shaker-style cabinets and a beautiful, large walnut island topped with a striking Fantasy Brown Marble countertop. Custom storage solutions, including an appliance garage for the homeowner's Kitchenmade™ mixer and corner drawers, make better use of the space.
Result
Our clients are thrilled with their remodeled kitchen, which is now functional and beautiful. They have plenty of counter space, seating space, storage space, and workspace around the appliances. The finishes are fresh and up-to-date, fitting beautifully with the home's original architecture.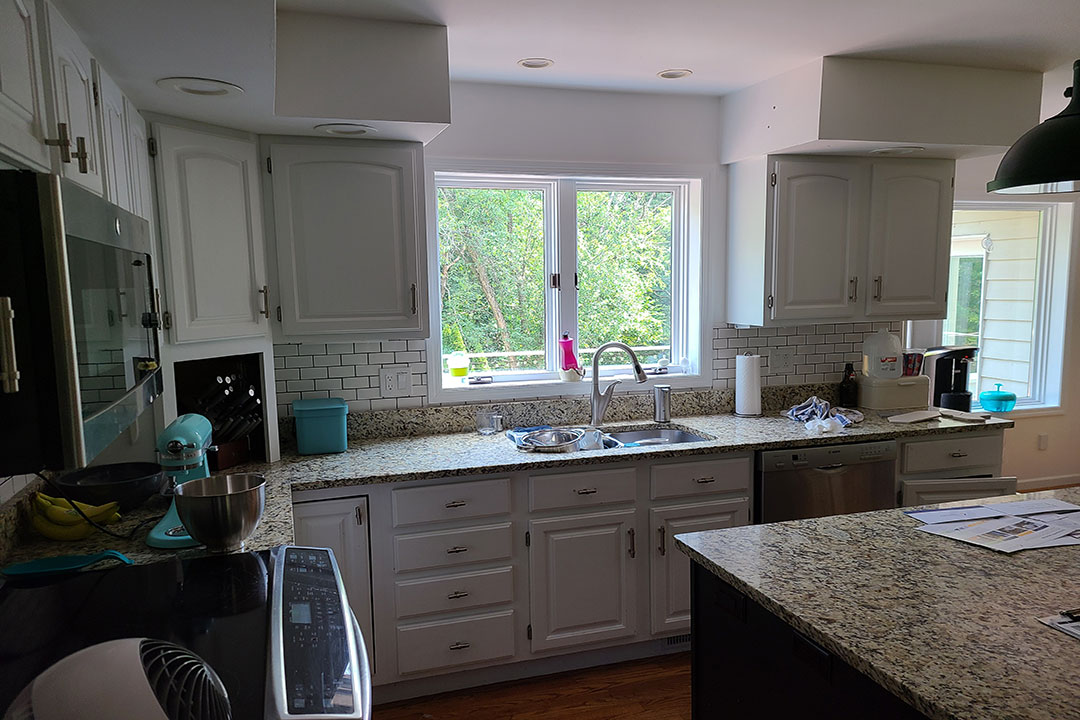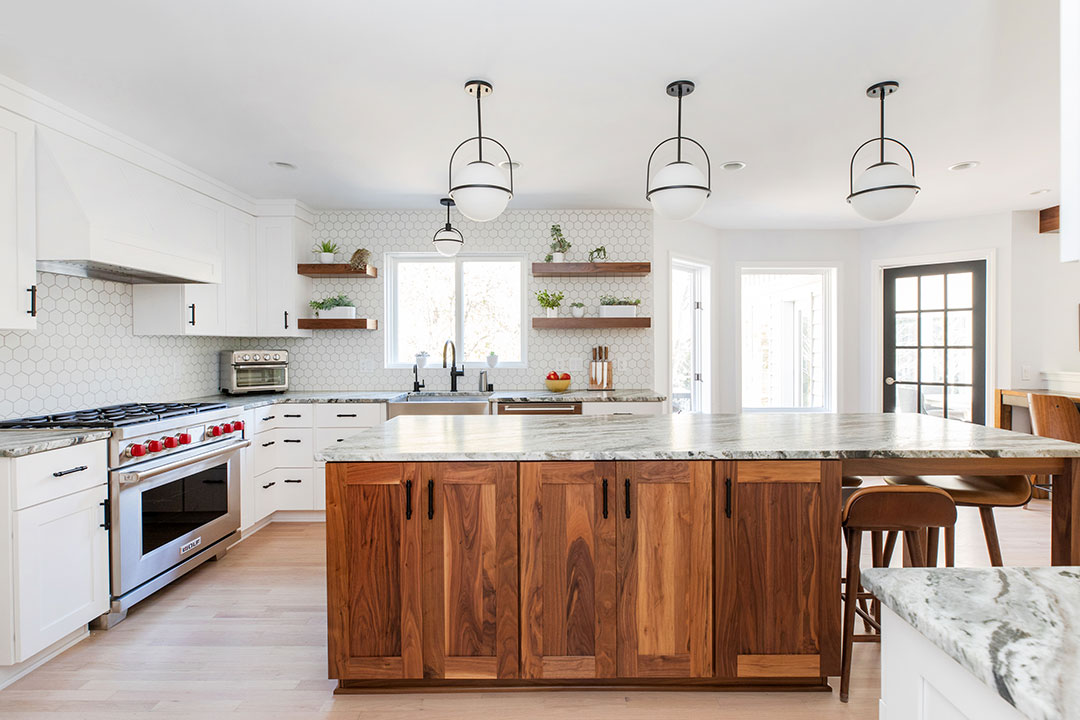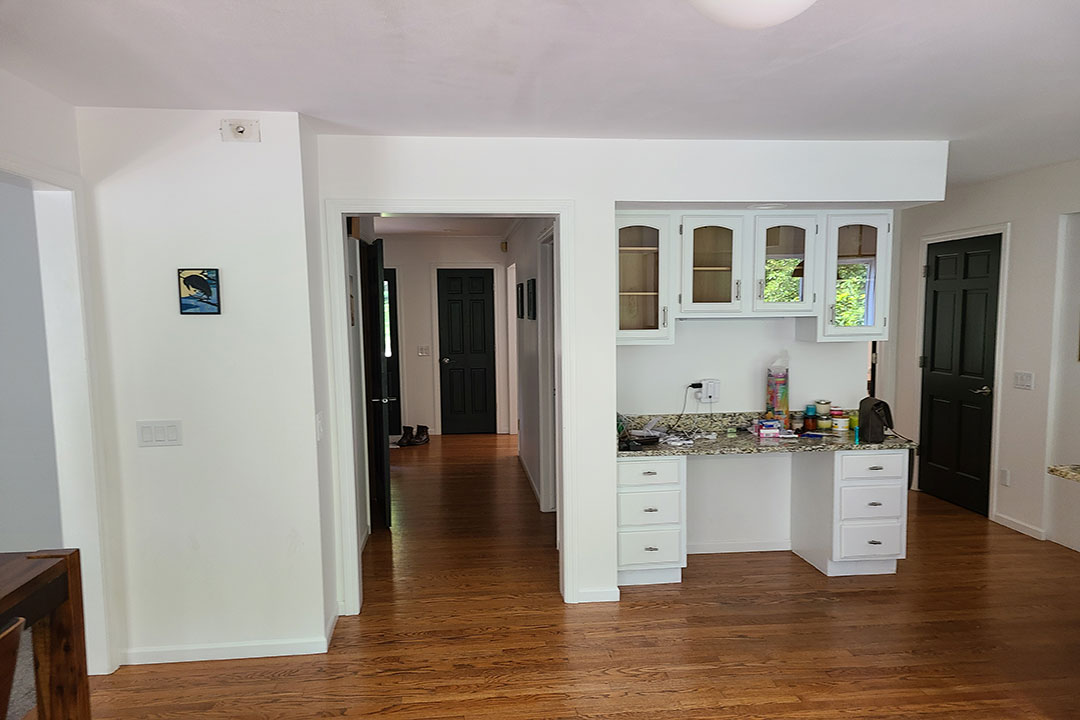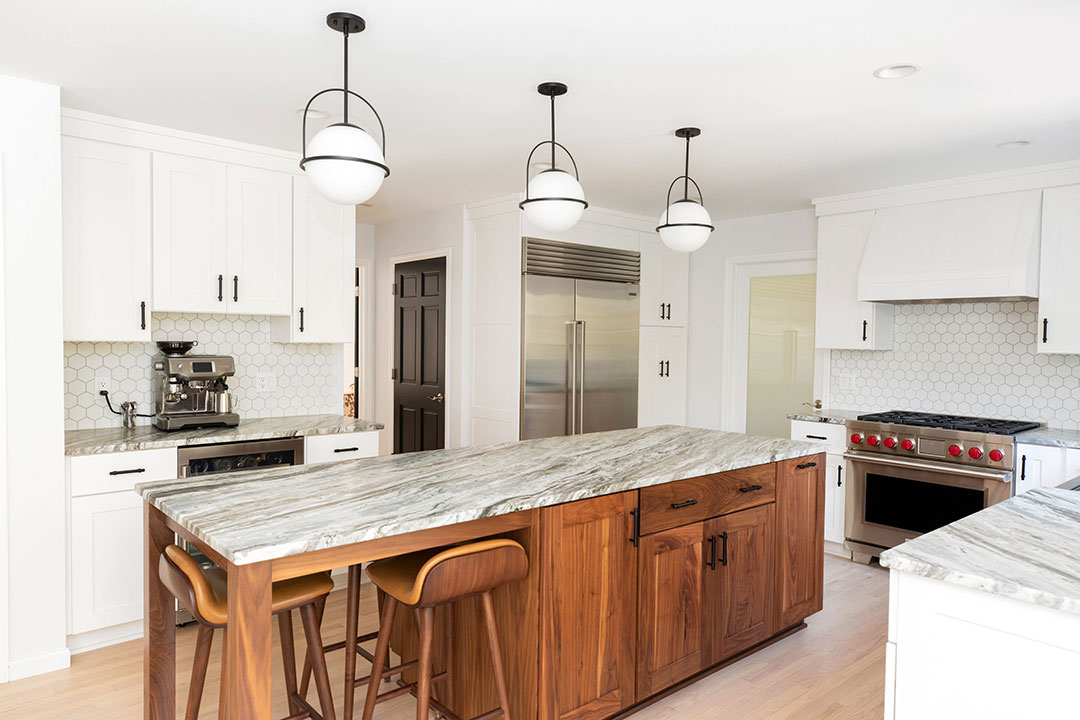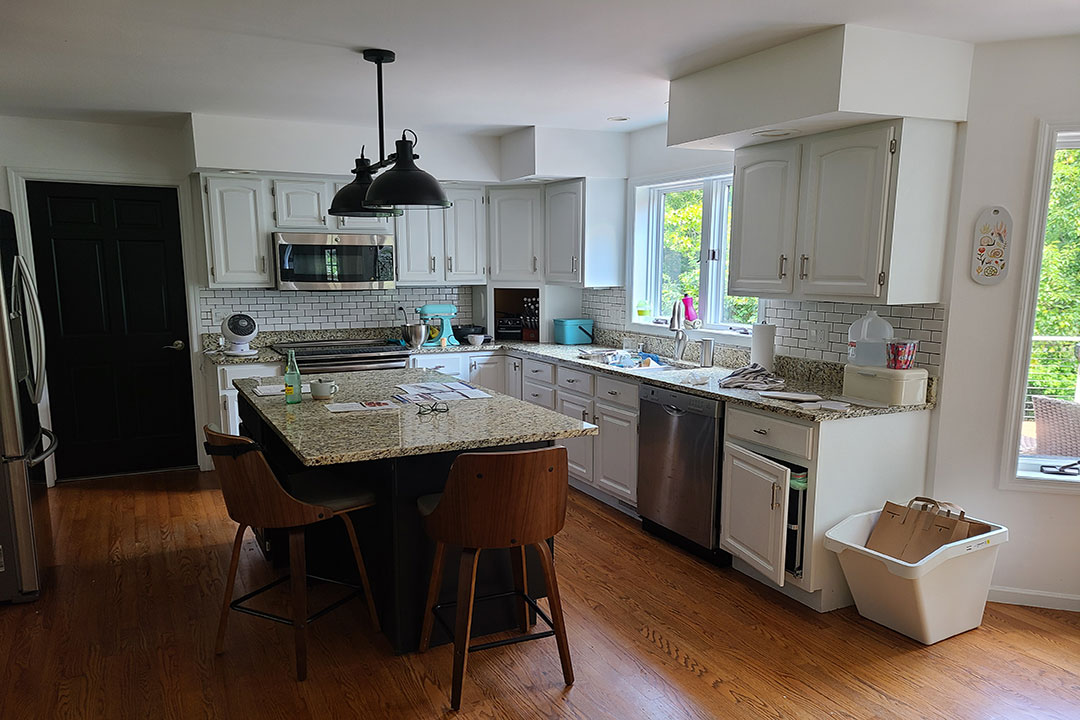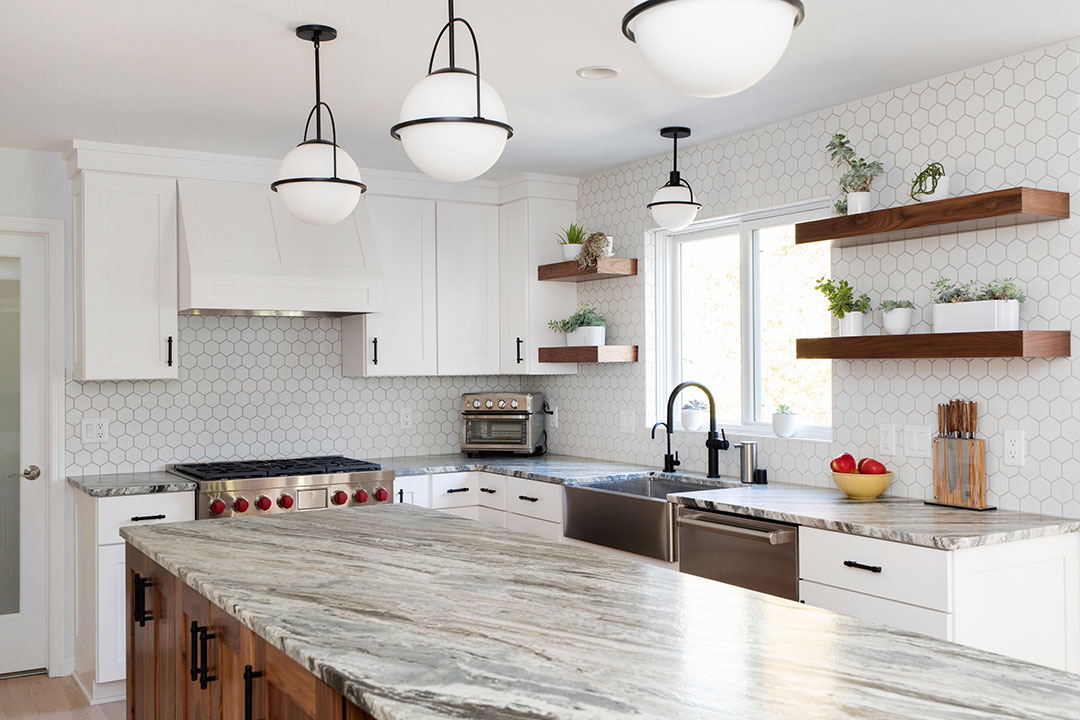 Are you ready to discuss your ideas with a remodeling contractor who will talk to you straight?
LET'S TALK SHOP