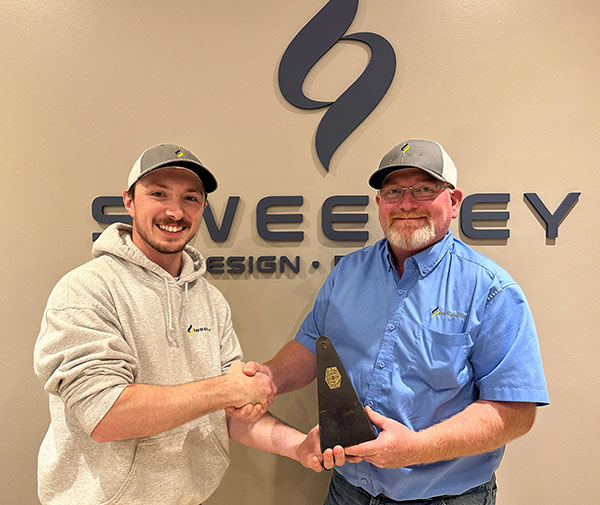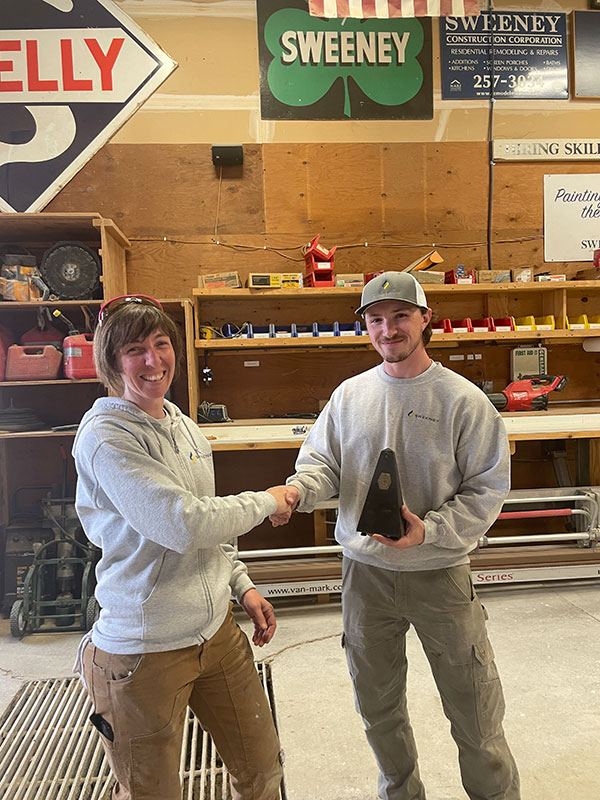 The Sweeney Metronome Award
The word "Metronome" is derived from ancient Greek which means "to measure", "I manage" or "I lead". This Greek definition speaks well to what the award has come to symbolize at Sweeney Design Remodel.
1. "To Measure" illustrates an employee's ability to accurately perform their job in a consistent manner.
2. "I Manage" is a reflection of an employee's skill and effort in being efficient in performing their duties and by accomplishing those duties using a team effort.
3. "I Lead" signifies the ability and willingness of an employee to actively seek new and better methods in ways that improve our company.
This award is presented bi-annually to the person whom the last recipient feels most personifies these qualities at that point in time.
Congratulations to Rich Deegan our most recent Metronome Award Winner!
Our Metronome Award Winners
Rich Deegan – 5/03/23
Ryan Whitting – 5/06/22
Kerry Devlin – 9/10/21
Pat Zuehlke – 3/29/21
Lane Brown – 9/13/19
Todd Ackerman – 1/4/19
Jeff Darga – 6/1/18