Primary Suite, Main Bathroom, and Powder Room Remodel in Madison, WI
Need
The homeowners in this Cape Cod Colonial home wanted to update the fixtures and finishes in all three areas—the primary suite, main bathroom, and powder room.
The primary bathroom's pedestal sink lacked sufficient storage or counter space.  The finishes (tile, fixtures, and shower doors) needed to be updated.
The primary bedroom was above the garage within the roof system, so the sloped roof lines provided a unique architectural element that defined the space.  The bedroom had two walk-in closets, but one was tucked into the roofline, which made it difficult to make use of the space.  The other closet was sufficient in space for one person's clothing but not two. The clients needed either one large, functional walk-in closet or two smaller closets.
Due to the width of the powder room, the sink needed to be uniquely sourced and customized to fit the style and space of the room.
Solution
In designing a solution for the primary bedroom suite, Sweeney Design Remodel provided two options: 1) Enlarge the existing closet by taking space from the bedroom, or 2) Design custom cabinetry into the closet (roof), which would provide ample storage and be accessible from the bedroom. These Madison homeowners chose option #2.
In the primary and main bathrooms, we designed custom cabinetry (built and designed to look original) into the space that fit the homeowners' design style while providing the additional storage and counter space they needed and matched the home's original architecture. 
Our lead carpenter's talented skills allowed us to custom-design and match the existing trim in the newly remodeled areas, preserving the home's architectural integrity.
Result
Our clients are thrilled with their remodeled spaces. The custom cabinetry provides them with the additional closet space they need without taking space away from their bedroom. The finishes are fresh and up-to-date, fitting beautifully with the home's original architecture.
"We are so pleased with our new Sweeney created spaces!! They are great communicators, problem-solvers, and great craftspeople. They are also respectful. Plain and simple…they are great people. I miss having them at our home."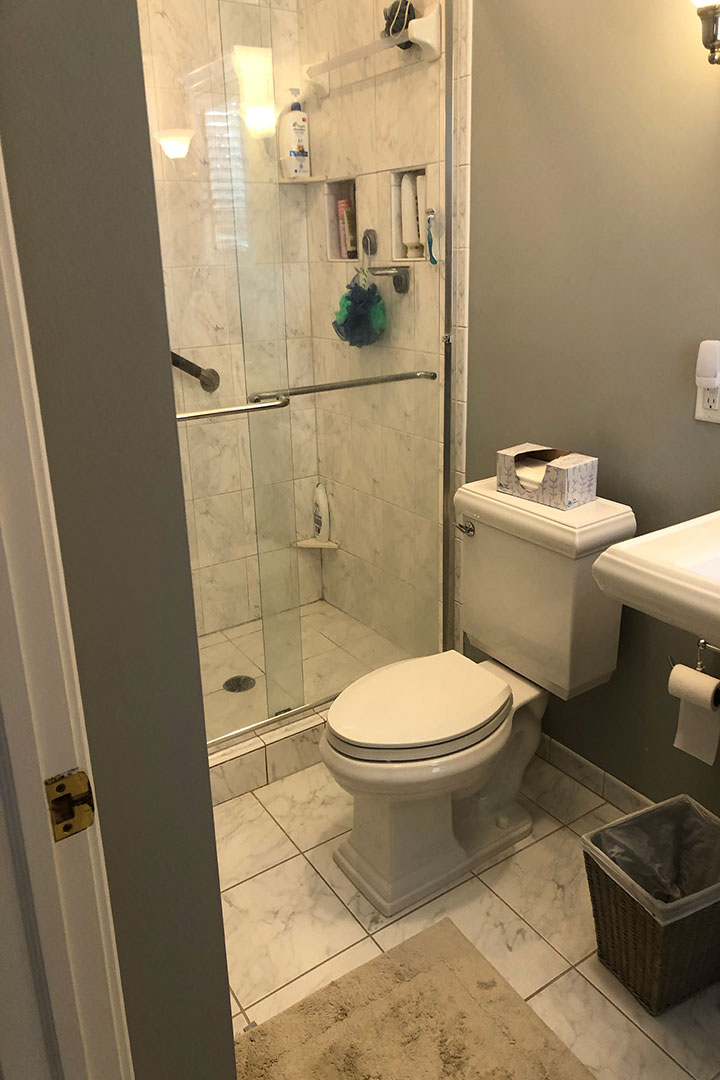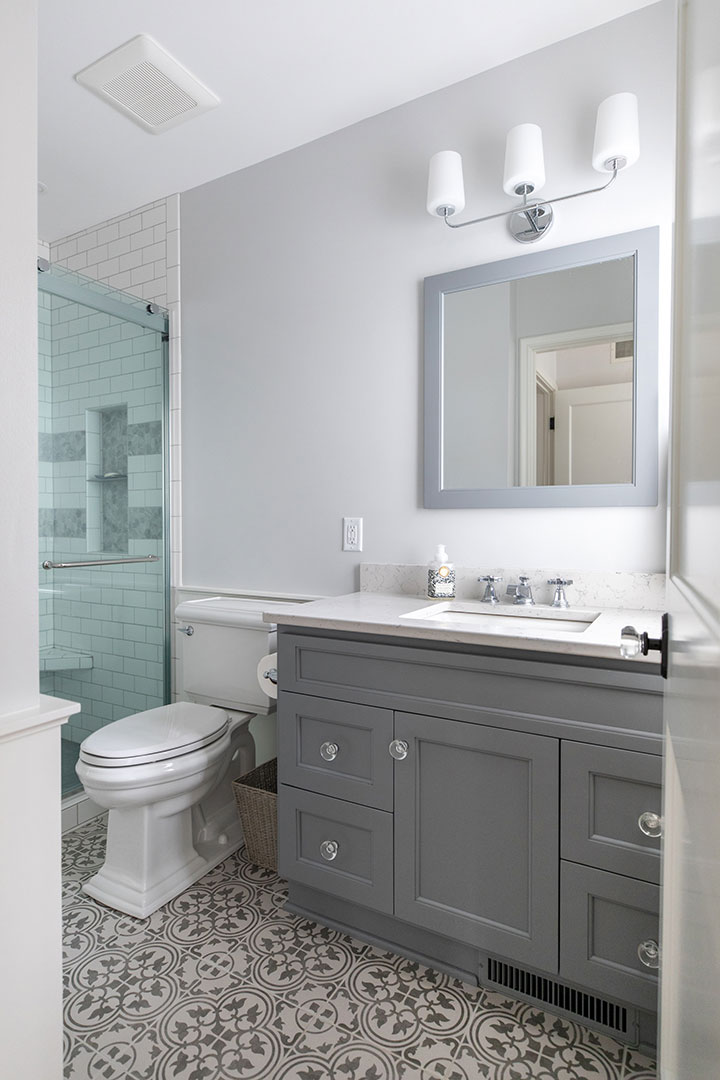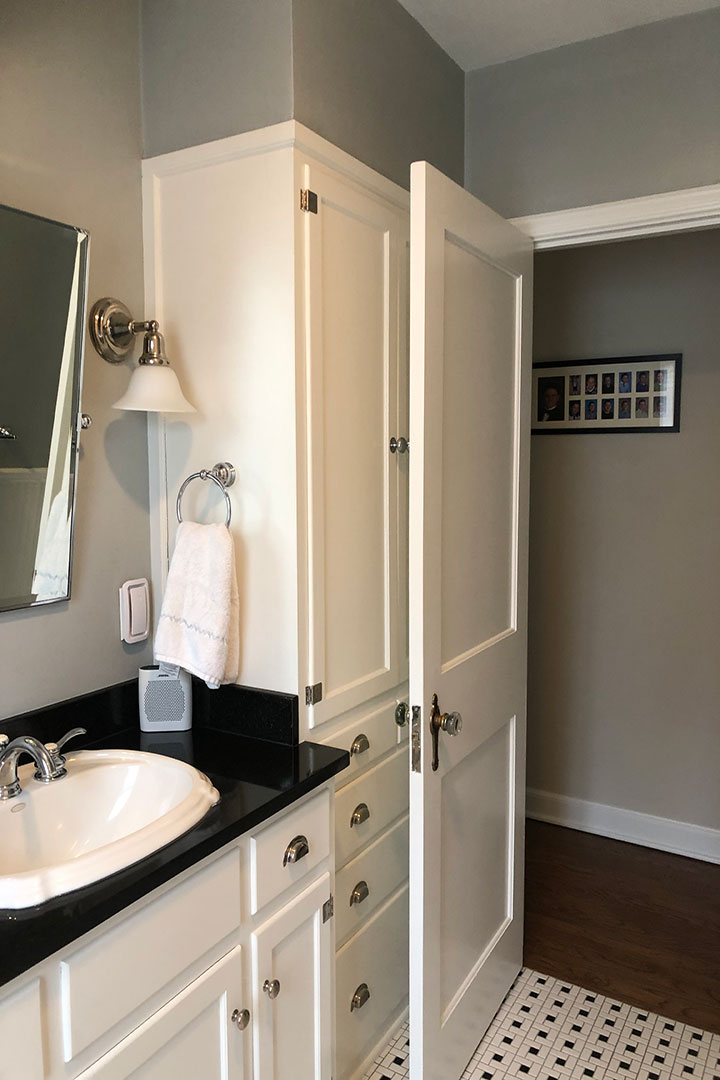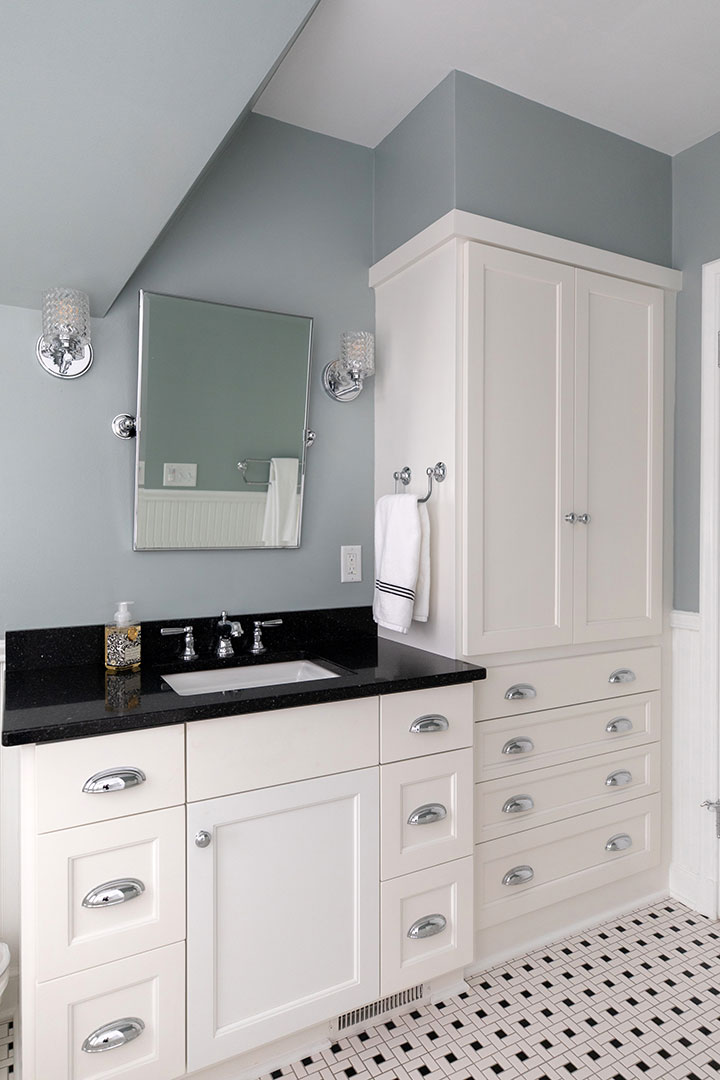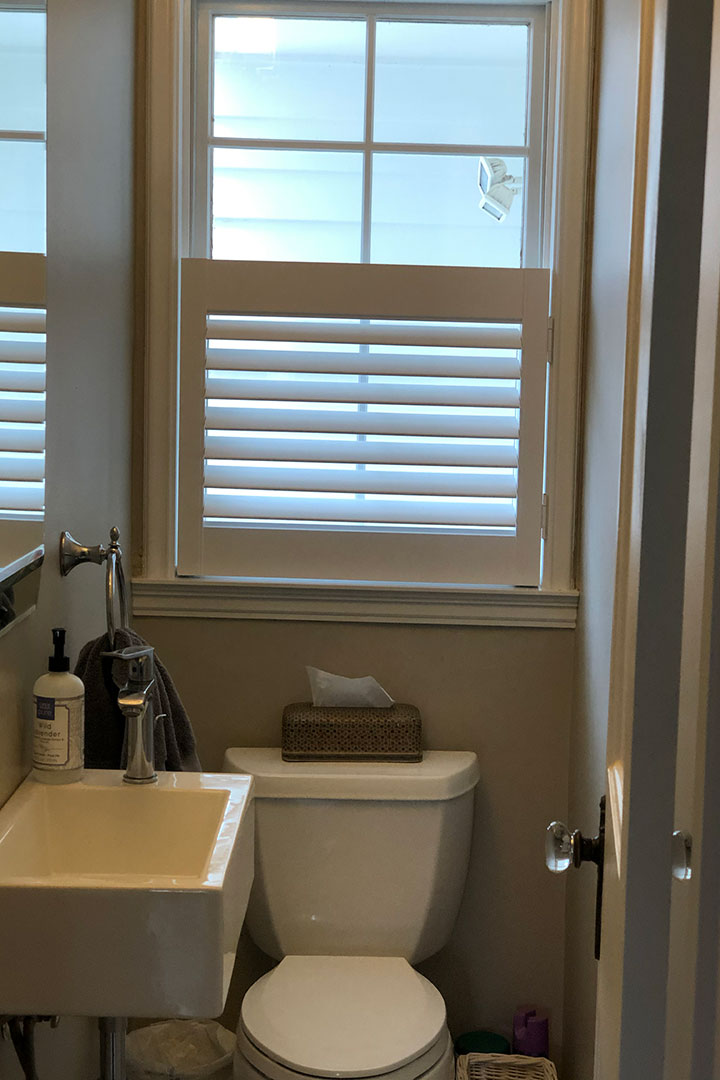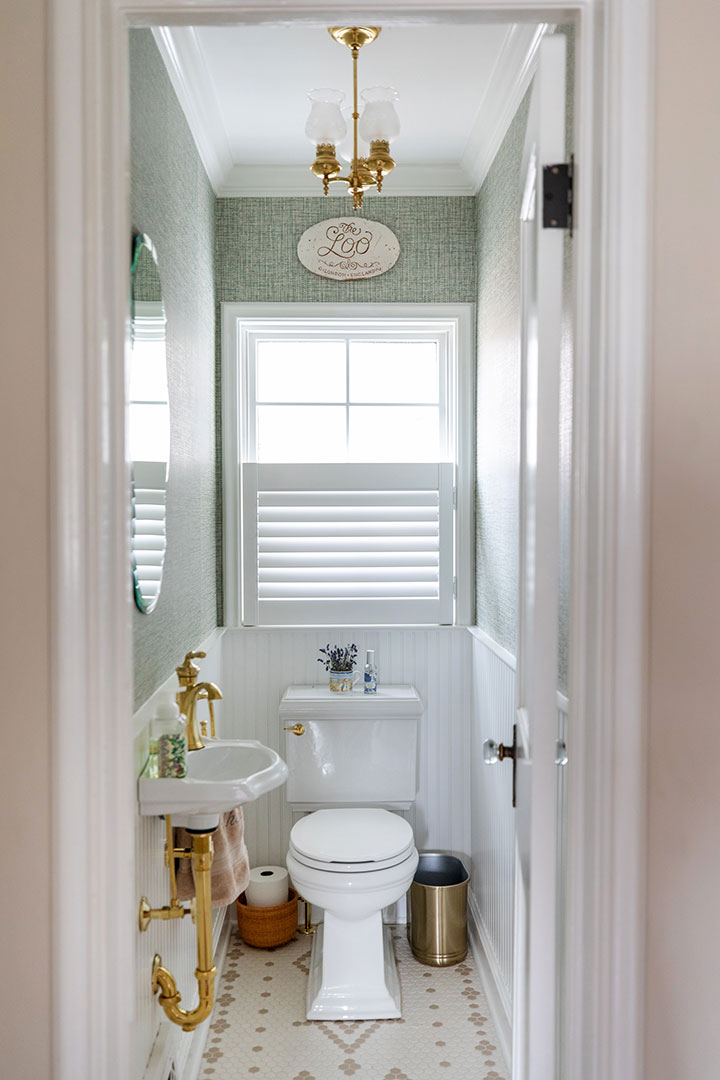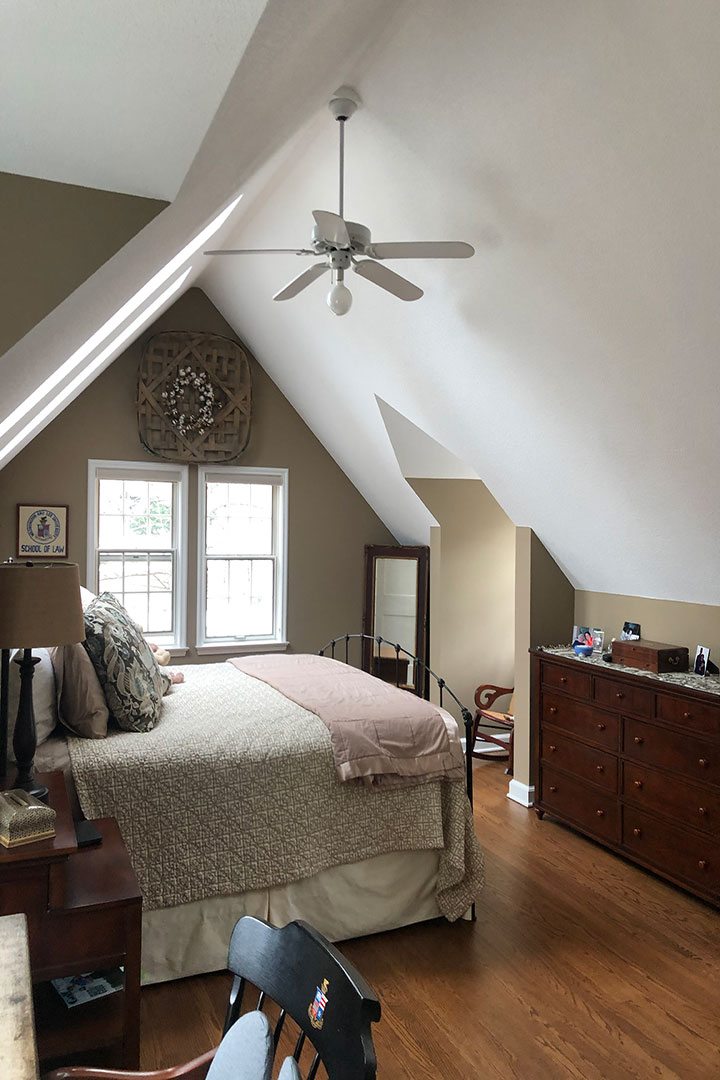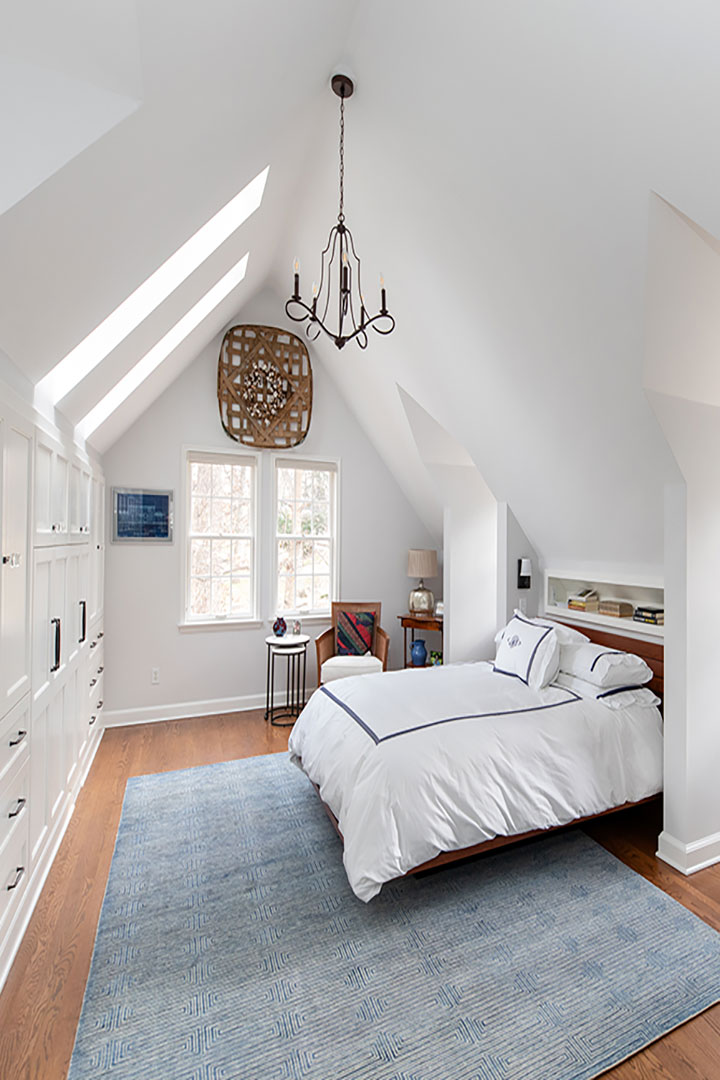 Are you ready to discuss your ideas with a remodeling contractor who will talk to you straight?
LET'S TALK SHOP