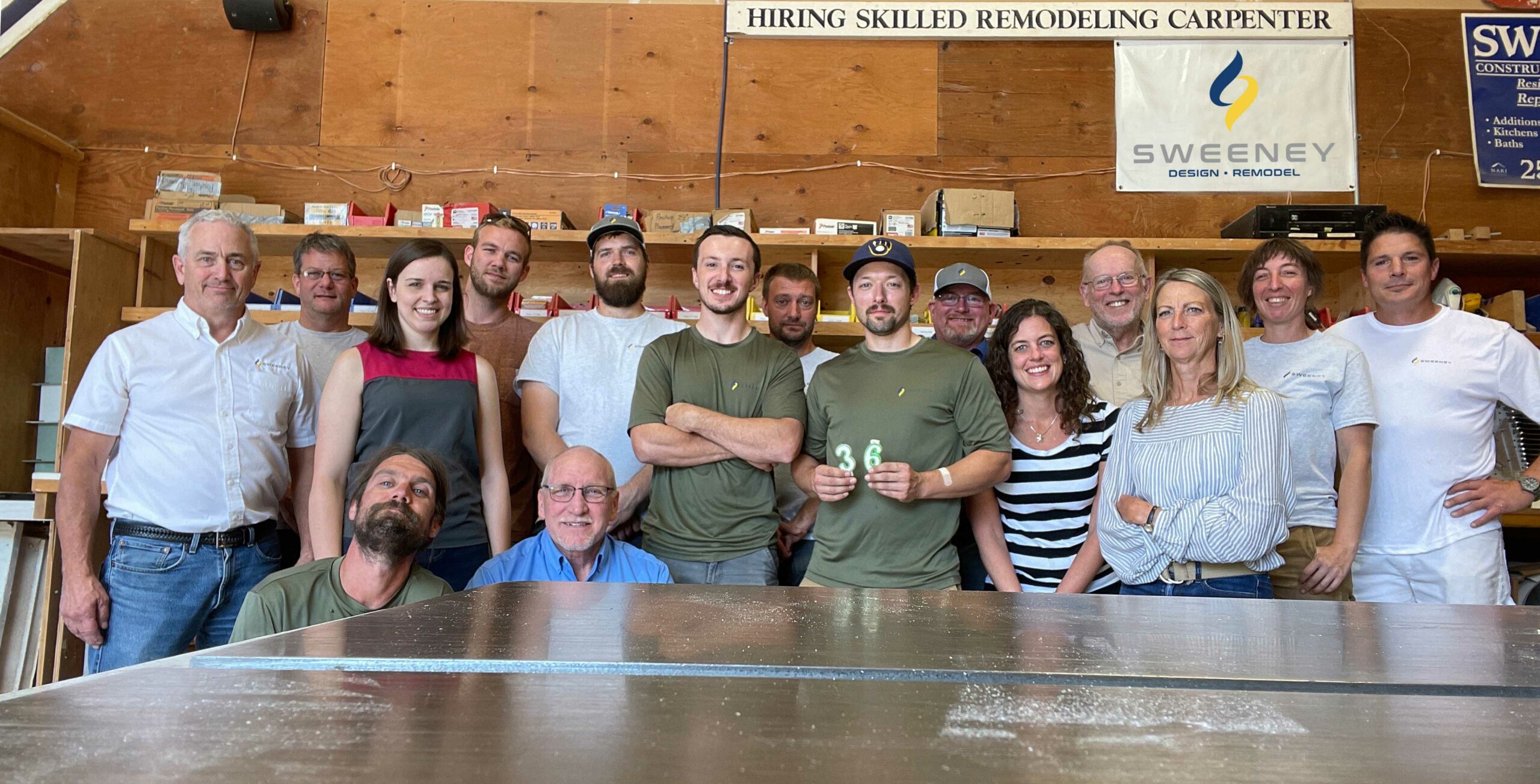 Welcome to the Sweeney Family
When you work with Sweeney, you'll form a relationship with a family of owners, designers, support staff, field personnel, and vendor partners who are long-term ambassadors of the company—all friendly and easy to work with. Vetted, hired, and intentionally trained, they care deeply about the outcome of your project, taking personal responsibility for imparting their individual expertise—working together toward a shared vision and goal to exceed your expectations.
Many of our Sweeney family are also certified professionals, representing an elite group of industry experts who possess an extensive technical and management skill set that sets them apart as capable remodeling professionals. 
Ultimately, this power group also is deeply rooted in values, programmed from the heart to do the right thing. This combination ensures you'll have fewer errors, timely delivery, superior construction and more importantly, a positive remodeling experience—from beginning to end. 
Vendor Partners
Sweeney recognizes that reliable, quality subcontractors and vendor partners, such as plumbers, electricians and HVAC technicians, are an important part of any remodeling project. They are a major success factor to most, if not all, Sweeney remodeling projects. That's why, unlike other local remodeling firms, we incorporate their expertise early into the design process, during the walk-through with new clients.
Most of the Sweeney subcontractors have been part of the team for 25+ years. Cultivating these long-lasting relationships are deliberate, intentional, personal, and nurtured over time through a mutually beneficial relationship.
In order to be trusted to do excellent work for you, these vendor partners have been vetted and held to a "Sweeney Standard". At minimum, they need to be licensed, insured, skilled, and up-to-date on the latest trends and products. They need to be good business people, and adhere to a strict communication and walk-through protocol set by Sweeney. They also need to show up on time, dress appropriately, and work seamlessly and collaboratively with you and others on the project team.
Important distinction: If you refer Sweeney to a friend or family member, the same people will show up in their home (not a second string of subs or new staff)