The Stories Behind Your Impact
We are on a mission to protect the integrity of the remodeling industry, but we can't do it without you. With every Sweeney purchase, you stand with us in supporting skilled trades.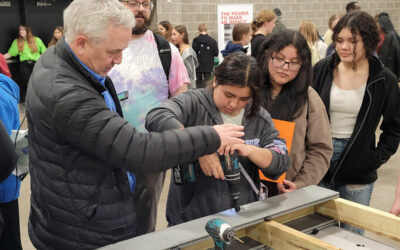 For the first time since COVID, the annual FutureQuest Career Expo was reinstated on November 29th at Alliant Energy Center here in Madison – and Tim Sweeney, Brett Clarke, and Bryanna "Bry" Santana from Sweeney Design Remodel enthralled Dane County kids with real...