A Laundry Room, Basement Bathroom, and Stunning Three-Season Sunroom Remodel in Verona, WI
Need
In addition to converting a screened-in porch to a three-season sunroom, this Verona client wanted to update a laundry room and basement bathroom for maximum maneuverability and flair.
Solution
Keeping the washer and dryer in place, we added a custom-designed folding countertop above them. Then, new lower and upper cabinets were installed into the space with a convenient hanging rack positioned above the dryer for "delicates" to dry. For additional organizational efficiency, we installed a convenient cubby with hooks and a tall storage cabinet to store unsightly bottles, linens, and boxes. New tailored ceiling lighting completes the look.
Renovation of the screened porch into a three-season room required Sweeney to perform structural modifications, including determining wind shear calculations and working with a structural engineer to provide the necessary calculations and drawings to modify the walls, roof, and floor joists. Finally, we removed the screens on all three exterior walls and replaced them with new floor-to-ceiling Scenix tempered glass porch windows with retractable screens.
In the basement bathroom, the challenge was whether to float a new luxury vinyl flooring product over the existing ceramic tile floor that sits atop a concrete floor base, or remove the tile altogether and replace it with new tile. We opted to demolish the existing tile floor and replace it with a new large-square tile that complimented the bathroom's existing features.
Result
Sweeney Design Remodel turned a small, utilitarian space into an attractive yet still functional laundry room, with all necessary cleaning accouterments within easy reach.
The three-season room was a game-changer, greatly adding to the enjoyment of both the home and the view. The result is a beautiful second-level space overlooking a pond that can be used most of the year.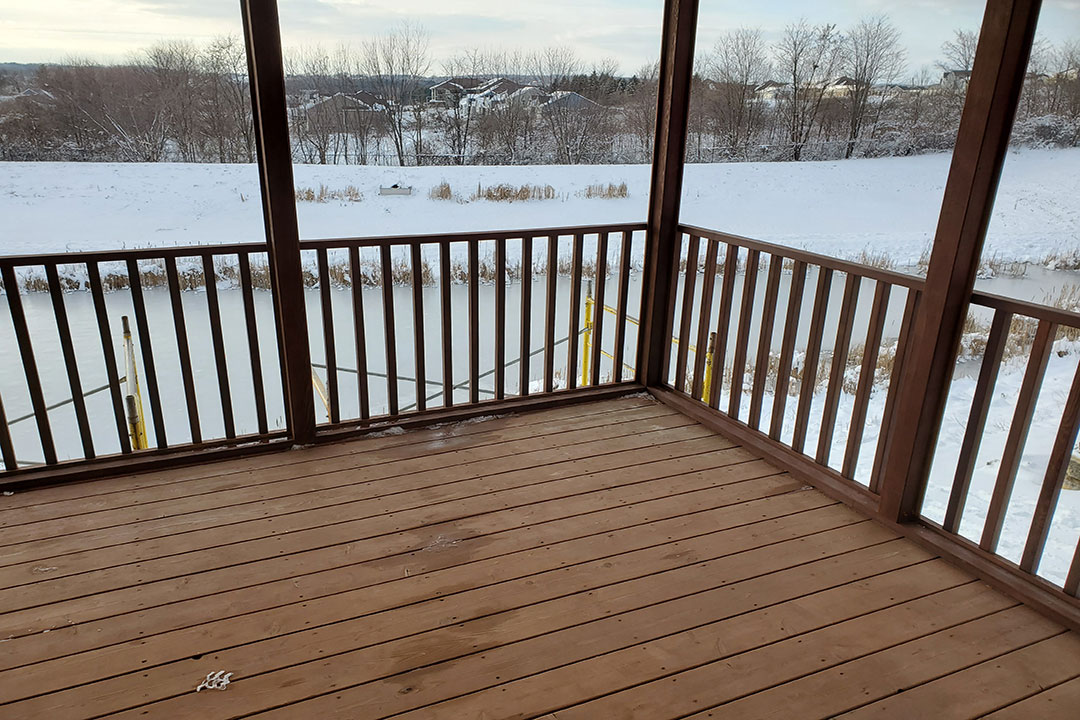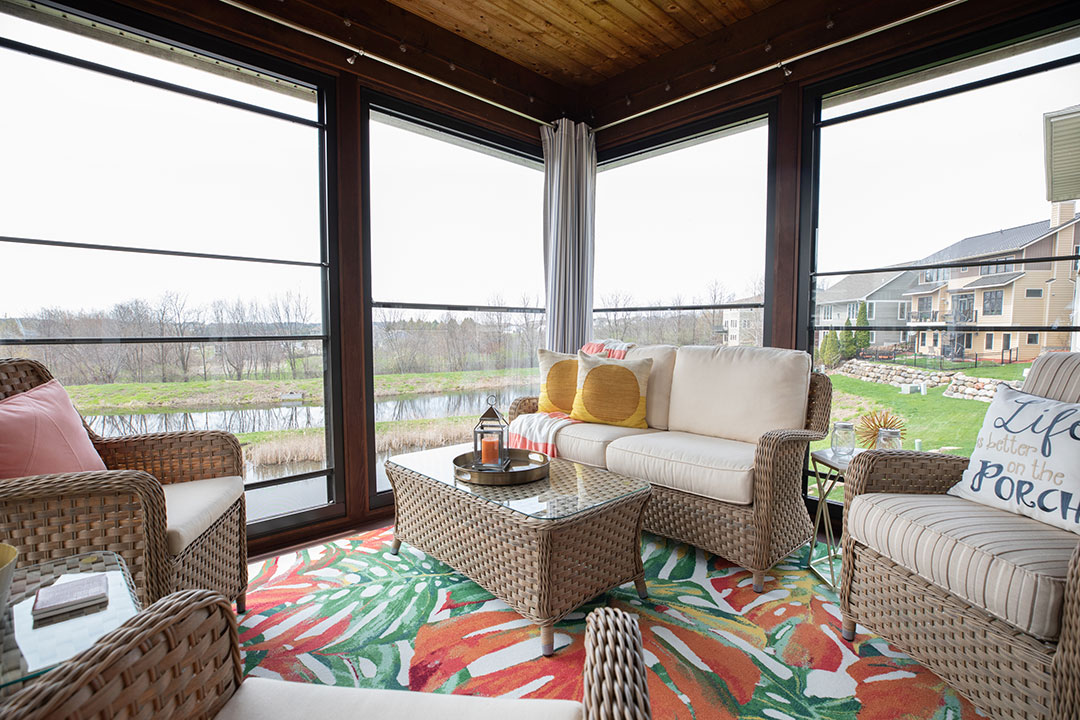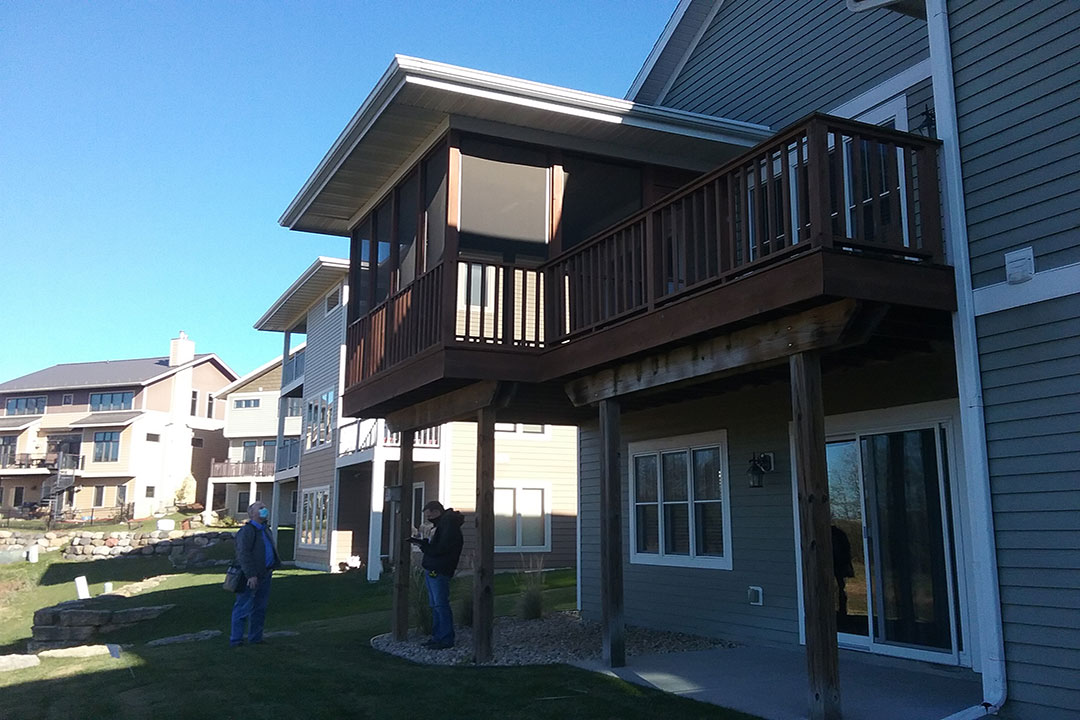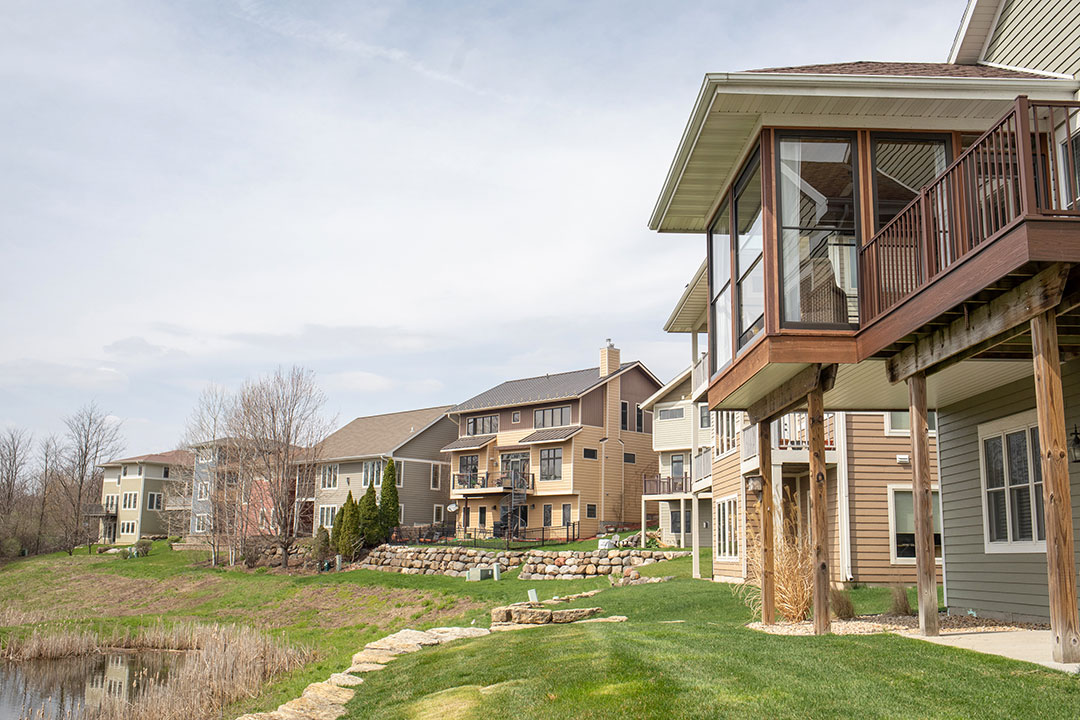 Are you ready to discuss your ideas with a remodeling contractor who will talk to you straight?
LET'S TALK SHOP