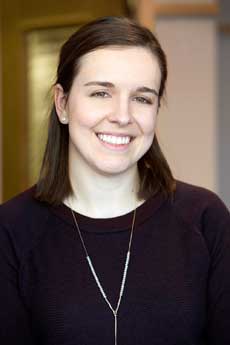 Allison Pfanzelter​
Interior Design Coordinator
A native of Middleton and growing up around her father who owned a residential remodeling firm,
Allison fell in love with design early on. Since graduating from the University of Wisconsin—Stout with a
Bachelor's Degree in Interior Design in 2016, she dove into her profession working for a flooring
company and modular office furniture manufacturer. Hired by Sweeney in November 2019, Allison
has since found her passion in bringing our clients' home remodeling visions to life.

She is most passionate about incorporating thoughtful design into every project. Allison is also
detail-oriented and an active listener, which makes her exceptionally good at figuring out how to
bring our clients' living space(s) to life.

Allison has expressed deep satisfaction in making sure our client's remodeling projects stay within
budget and on time. As an interior design coordinator, Allison guides homeowners through their
kitchen, bathroom or basement remodel, with frequent site visits, to ensure that no design detail is
overlooked.

When Allison isn't working, you'll find her enjoying any number of crafts (building and working with
her hands), experimenting with nail art, baking, traveling, or updating aspects of her own home.
Allison is also an avid Green Bay Packers fan and enjoys playing volleyball, dodgeball, or kickball
with her husband. Allison and her husband are new proud owners of a puppy.