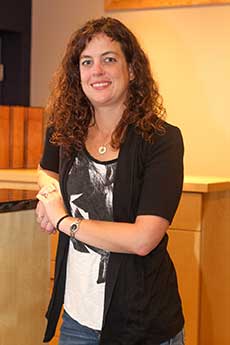 Erin Huebner
Accountant
Often the first to roll up her sleeves and get to work, Erin has a wonderful "can do" attitude. She comes to Sweeney with a bachelor's degree in accounting having worked in several industries, including automotive and technology.
Erin also owned an automotive service business with her partner before joining us in March 2020.
Ms. Huebner is organized and efficient, responsible for a wide variety of finance-related tasks including managing payroll, accounts payable, accounts receivable, and job costing. She also organizes and maintains financial records, ensuring that statements are accurate and timely.
Erin thinks like an owner, with an owner's perspective and experience, which is invaluable to her position at Sweeney.
When Erin isn't working, you'll find her enjoying the outdoors or spending time with her family. Erin is also a proud owner of a beautiful German Shepard, who has been a frequent visitor in the office and now a welcomed addition to the Sweeney family.