Is your family growing? Do you dream about having that extra bedroom, home office, or entertainment center? Are you looking to increase the value of your house? All of the above? A home addition is a great way to add the square footage necessary to indulge your creativity and improve your quality of life, but Builder Beware! Of all remodels and renovations, the home addition is the most complex and costly, so being fully prepared is exceptionally important.
Whether you're building upwards or downwards, inside or outside, hiring an experienced contractor with a proven track record and happy clients is vital. Working together, you'll be able to avoid otherwise costly mistakes by properly planning, designing, budgeting, and building your new home addition. Since the overall process is more costly and complex than a typical home remodeling project, here are 6 tips to help guide you from start to finish.
Tip #1: Answer the "Why" Before You Worry About the "How"
A home addition, by definition, involves making structural changes to your existing house. These changes could be small or large, negligible or extensive depending on the type and scale of your project. So the early planning phase of a home addition should be thorough and well thought-out. Central to success is identifying you and your family's needs, and then matching them to the vision of a home addition that fits your home's style — and your budget.
There are certainly as many "Why?"s for building a home addition as there are homeowners! Some of the more common reasons include an expanding family (a new baby, a live-in grandparent, or siblings fighting over their own bedrooms); a kitchen or bathroom that's too small or inefficient; a crowded garage (getting a second or third car, or needing more storage space); coveting a dedicated home entertainment center; or increasing home resale value, etc. 
The most significant initial decision is to determine whether or not you even need a home addition. For example, you might instead be able to repurpose a corner of your basement to build a home gym or laundry room; you might similarly convert an extra bedroom or garage space into a home office. If, however, you conclude that your existing home isn't large enough to accommodate your "Why?" then the time could be right to go for that dream home addition.
Tip #2: Visualize Your Finished Home Addition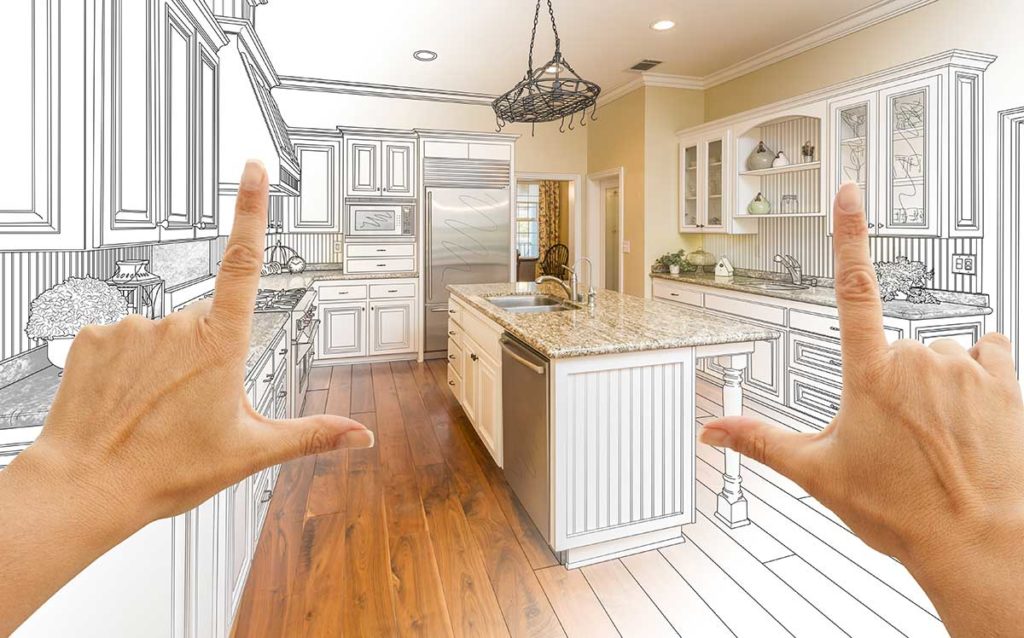 Based on your answers so far, you should have a good idea as to the type of renovation or home addition desired. Thoughtful design translates your "Why?" into a new living space "What?" — and does so in a manner that fits your needs and budget. The most straightforward and most cost-effective approach is to remodel an existing, under-utilized room. You might consider converting space under the stairs to a home office nook or homework station. An unused closet could be converted to a much-needed powder room. Mezzanines and hallways can become instant storage spaces with custom built-ins, just to name a few.
The next simplest design is what's known as a main floor footprint expansion. This approach again involves repurposing an existing living space, but does so in a more disruptive manner by physically moving or adding walls to create a new layout, as well as possibly expanding the foundation. Examples include an expanded kitchen or master bedroom, partitioned basement, home office, open sunroom, or private living space for aging relatives. Enclosing an existing patio or dividing a garage are also affordable possibilities.
The third and most elaborate way to add living space is the second-story addition. The good news is you can double your overall floor space, and choose any layout you want. The challenging news is the complexity. Adding a second-story addition, or expanding the footprint of your home in any capacity, requires structurally shoring up your home's foundation and upgrading the plumbing, electrical, and HVAC systems. Engineering aside, the new design needs to seamlessly mesh with your existing home's look. You'll need expert help from a trusted design-build firm.
Tip #3: Match Your Dreams to Your Budget
Homeowners planning an extensive addition are often like shoppers who go to the grocery store when they're hungry: their appetites are larger than their wallets. At this point you should work with your contractor to ensure that the design taking shape is actually within your budget. Given their complexity, home additions are by nature costly. According to the 2020 Cost vs Value Report, in Madison a bathroom addition can exceed $90K, and a master suite above $250K.
An experienced design-build firm can work with you to reduce costs in several ways. They can tweak your design to save money, such as reducing the overall square footage; they can also cut corners without impacting quality by knowing the most affordable sources for construction materials, plumbing and electrical supplies, and other essentials. A good local contractor can suggest additional cost-saving ideas such as alternative materials and delivery, among others.
Any way you cut it, though, your home addition will likely be your most expensive renovation project. You and your family will enjoy the benefits every day you live there until you sell, and once you do the value of your home will be substantially increased. But until you do, exploring ways to finance your remodel will likely be necessary. Luckily many options abound, including home equity loans and home equity lines of credit. Many also choose to pay cash from savings.
Tip #4: Get a Permit and Stay in the Zone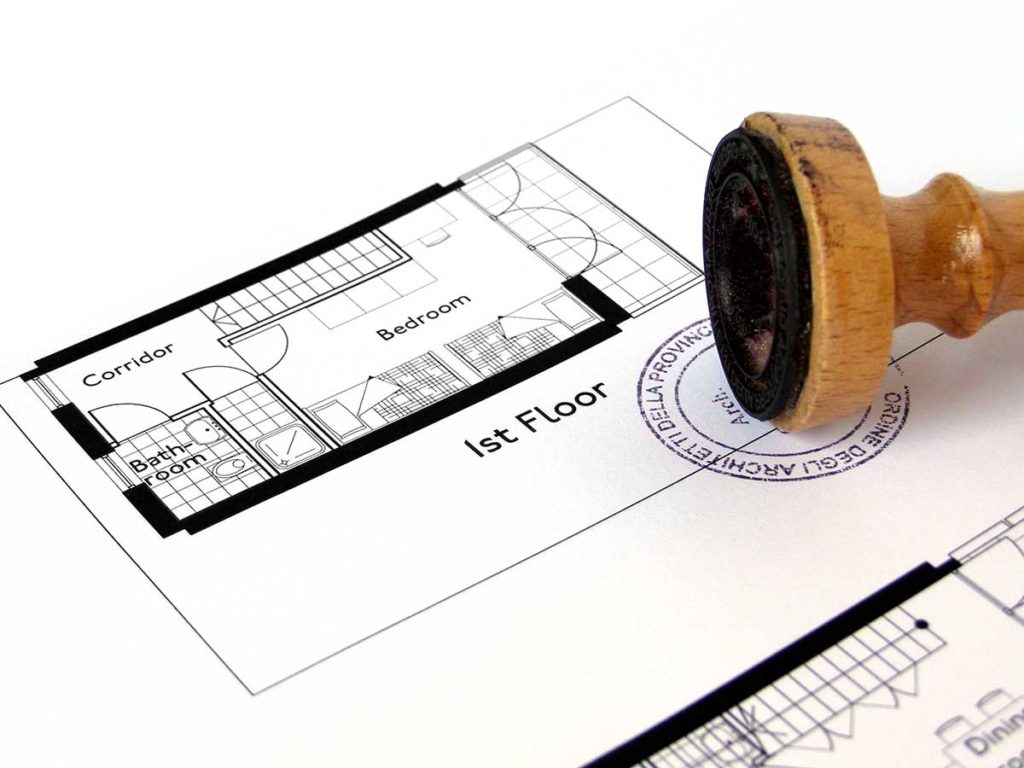 A home addition alters the physical structure of your house, and therefore falls under the jurisdiction of local zoning laws. These rules are designed to maintain each neighborhood's appearance, population density, and safety. They often have a say in everything from the materials used to setback and distance requirements, height limitations to floor area ratios, and more. They set specific limits on where, how high, and how large your home is allowed to be.
Your home might be yours, but like it or not what you do with it is subject to these zoning restrictions. Since your home addition is a costly and time consuming project, the last thing you want to do is tear it all down after finding out you've violated a local Madison zoning law. Instead, be as proactive as possible by working with your trusted design-build contractor to ensure all the necessary permits are obtained and authorized before a single brick is moved.
Be sure to check with your local homeowner's association, if you have one. Often these groups have their own rules and restrictions designed to ensure the neighborhood stays compliant. Before you finalize your new home addition's design, take a walk or drive through your neighborhood with an eye on the local architecture. Does your proposed renovation fit in aesthetically and practically? Regulations can be a pain, but they often serve a purpose—to ensure your property continues to appreciate in value.
Tip #5: Should You Stay or Should You Go?
A kitchen or bathroom remodel is often a livable experience, families adjusting by avoiding the sealed off construction areas, and making do by ordering in and using a secondary bathroom. But a home addition often involves significant physical disruption, with walls coming down, going up, and entire floors being added with invasive plumbing, electrical, and HVAC systems work creating mountains of dust and debris, not to mention teams of workers busy for weeks.
Given the level of invasive activity, some homeowners decide to move out during construction. If feasible and affordable, this solution mitigates safety and health concerns for the residents, and makes the project simpler for the design-build firm, too. But an experienced and trustworthy contractor understands that moving out isn't always possible, and should have protocols in place to sequence the work and partition the home in a manner that's safe and effective.
Prior to the project starting, make sure you discuss these logistics with your firm. Discuss in detail all the working conditions, dust and noise levels, and safety precautions. Areas of your home will likely be inaccessible at various times throughout the project, so coordinating everything from traffic low to available utilities is a must. And don't forget to alert your neighbors: your family won't be the only ones having to endure these conditions, so plan accordingly.
Tip #6: Choose Madison's Premier Design-Build Firm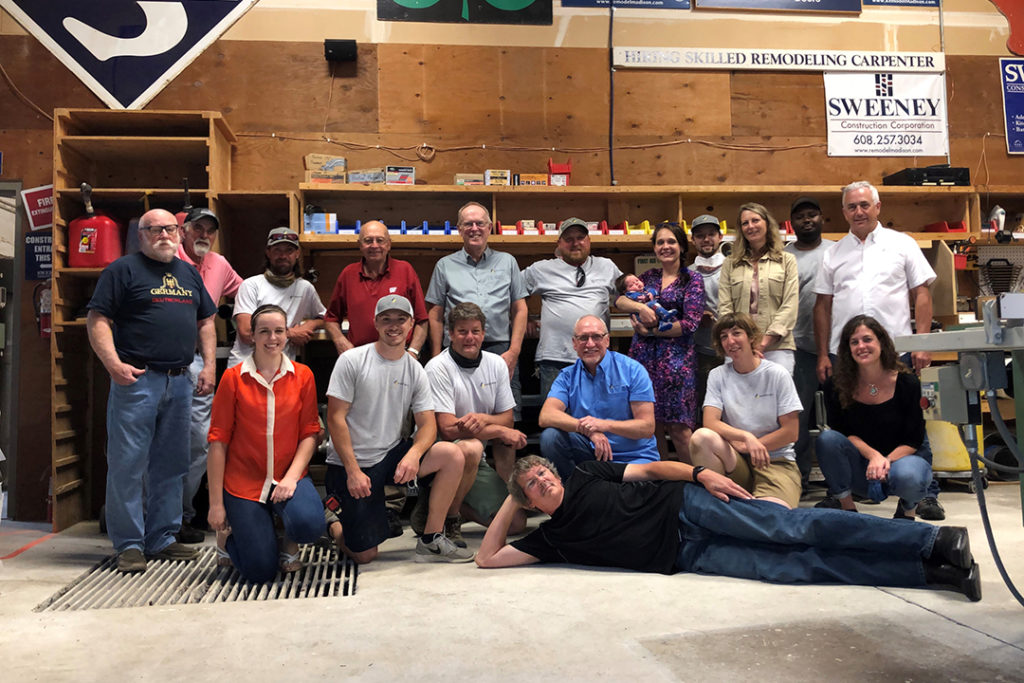 As we've seen, a home addition can add value to your home while vastly improving the quality of life of you and your family. Expanded living spaces transform basements into home entertainment centers, bedrooms into master suites, and under-utilized dens into glorious sunrooms, private residences, and play areas. Entirely new second floors are limited only by your imagination, and the design-build experience of your all important remodeling contractor.
A people-centered business since inception in 1954, Sweeney Design Remodel of Madison, WI believes that remodeling is better when steeped in values. By guiding homeowners through a proprietary design-build process, customers are informed, engaged, and 100% satisfied. Their commitment to transparency and accountability has made Sweeney one of the most trusted names in remodeling, garnering gushing reviews, stunning work, and award-winning design.  
Our 4-step design build methodology integrates both phases of a project, ensuring seamless communication and accountability from everyone involved. That results in an unprecedented level of transparency and efficiency proven by gushing reviews of our stunning work and award-winning design. But don't just take our word for it: Take a look at our special approach to home additions, sign up for our newsletter, and reach out to us directly. We can't wait to partner!