JOB SITE PROTECTIVE MEASURES
Ensuring safety in the workforce for our owners, designers,
support staff, field personnel and vendor partners
The health and safety of our clients and of our team is of utmost importance. In order to minimize risk of COVID-19 exposure or contamination, the following protocols are mandatory on all Sweeney job sites. These procedures apply to all Sweeney field personnel and any vendor partners who work on a Sweeney project.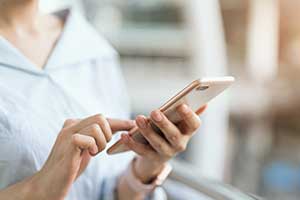 COMMUNICATION
When a project begins, Sweeney employees are asked to contact the client by phone, email or text before we are scheduled to arrive at the worksite. We also confirm our arrival time and verify that all persons in the home are healthy and non-symptomatic. We then instruct the client to contact us immediately if anything changes.
Sweeney employees survey the situation prior to stepping foot on a job site. We ask deliberate questions of our clients, subcontractors, and any other people to assess and minimize risk. If anyone answers "yes" to any of our questions, they will be asked to leave and not return to the work site until further notice. Once a project is underway, it is incumbent upon both parties to communicate any changes in health.
Have you been in contact with a person who has tested positive or is in the process of being tested for COVID-19?

Has a medical professional told you to self-quarantine?

Are you having trouble breathing, or have you had flu-like symptoms within the past 48 hours (e.g., fever, cough, shortness of breath, sore throat, runny nose, body aches, chills or fatigue)?
These Protective Measures are shared with all vendor partners.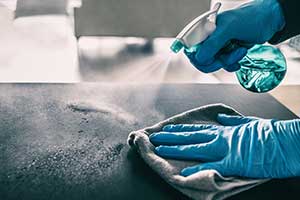 CLEAN/ DISINFECT
Sweeney employees will have an inventory of face masks, disposable latex gloves, hand sanitizer, and spray bottles filled with cleaning solution.
Sweeney employees will clean and disinfect any frequently used tools, equipment, or work surfaces (door knobs, handles, hardware, etc.) in the work vehicle and at the worksite using 60-95% alcohol solution or Bleach and water solution (5 Tablespoons or 1/3rd cup) bleach per gallon of water or 4 teaspoons bleach per quart of water.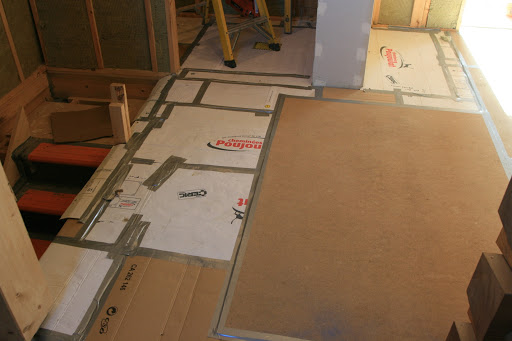 WORK AREA PROTECTION
All lead-safe work and OSHA best practices are to be followed at all times. These include careful dust protection and the use of high efficiency HEPA vacuums and air scrubbers.
A confined work area is to be created whenever possible. This area will be isolated by using temporary plastic barrier walls. The plastic is to be taped on all sides, top and bottom.
Air filters are to be taped over any air registers and or vents within the work area.
Floor protection is to be used to create a path through non-isolated areas of the home to allow for access to the work area.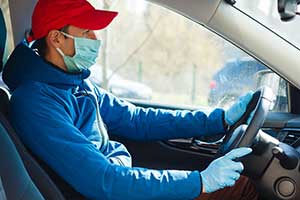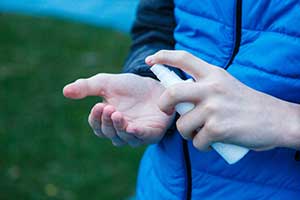 PERSONAL PROTECTION
Avoid touching your face, and cover coughs and sneezes with your elbow.
All Sweeney employees are to put on a protective mask when entering a client's home.
Employees and vendor partners are expected to use hand sanitizer or wash their hands with soap and water before entering the home.
Social distancing is to be practiced at all times, which requires all clients, vendors, subcontractors and co-workers to maintain at least a 6-foot of distance between each other. If there is a situation where social distancing needs to be compromised, appropriate personal protective equipment will need to be worn.
Shoe coverings (booties) are to be worn when entering the home and to remain on while working inside the home unless floor protection is in place or the work area is isolated from the living area by a sealed plastic partition.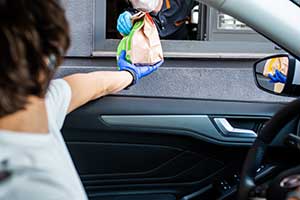 MISCELLANEOUS/ OVERALL
The size of any groups should be kept to a minimum.
Portable toilet facilities will be provided on all jobs where feasible. The units are to be locked at the end of each day to ensure they aren't being used by the public or vandalized.
"Face Mask Required in Common Areas" signage is to be posted on every job site.
These policies have been modified and implemented effective immediately.
Again, the health and safety of our clients and of our team is of utmost importance. Thank you for your trust.