Keeping your home tidy and organized can feel like a lofty ambition, especially if you have children in the house. But with a well-planned remodel, you can significantly improve your home's organization and functionality, making your daily life easier and more efficient.
This article looks at the important design decisions to consider when maximizing the space throughout your Madison, WI home and how functionality and beauty can be seamlessly combined to enhance your everyday living.
Key Questions to Ask Yourself
Remodeling affords opportunities to create spaces that best reflect your family's lifestyle and needs. Some questions to ask in the design stage of your home remodel include the following:
How do you use your spaces?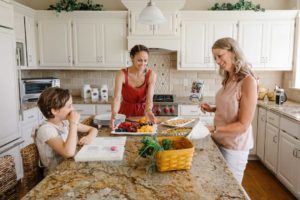 Reflect on your daily routines and how you utilize each room in your home. These insights will significantly influence your design choices. If you regularly love cooking for visiting guests, ample kitchen storage will be a priority.
Similarly, if you often work from home, a dedicated home office room or area will require features that support concentration, comfort, quiet, and good posture.
How many people will be using your storage spaces?
Consider the number of people in your household and how they use individual spaces throughout your property to store items. Particular areas of note when it comes to storage requirements include kitchen pantries, playrooms, and mudrooms.
The primary bedroom also needs plenty of storage space that suits you and your partner, including your unique individual needs and preferences. Make sure your remodel plan accommodates everyone, with room for growth.
Will your needs change in the future?
An effective remodel takes into account potential changes in both the near and long-term future. Consider how your family situation might change, over time, including new and growing children, adult children leaving home, and aging parents. How might your home be adapted?
Try to work with designers who understand Universal Design Principles, where spaces are designed to make them accessible to people of all ages and abilities.
How can you make spaces more functional?
A well-designed home that's aesthetically pleasing and accessible is one where every feature serves a useful purpose. If a nook, cupboard, corner, or fireplace is rarely used, work with your designer to identify how to make the space more functional.
By making better use of neglected spaces, you can quickly and effectively maximize organization throughout your Madison home.
Active vs. Passive Zones
Understanding the distinction between active and passive zones in your home is fundamental when planning your upcoming remodeling project.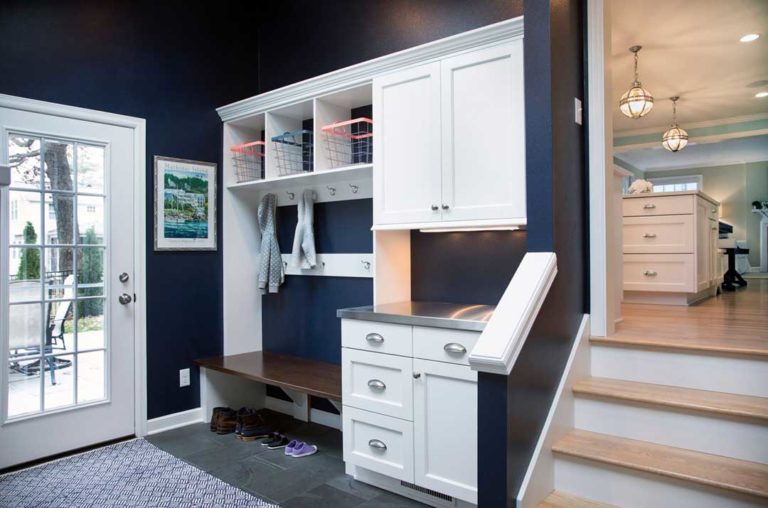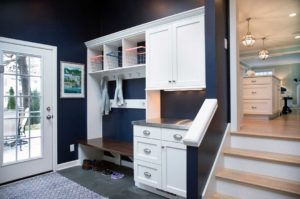 Active Zones are the areas you use frequently and often touch or pass. Such areas include the kitchen, bathroom, and entryway. These spaces require careful planning to accommodate daily activities and provide easy access to essential items.
Consider incorporating a well-organized mudroom in your entryway, complete with hooks for coats, cubbies for shoes, and baskets for miscellaneous items. Similarly, a large pantry in the kitchen with custom features like pull-out shelves, spice racks, and labeled containers can make meal prep and grocery storage a lot easier.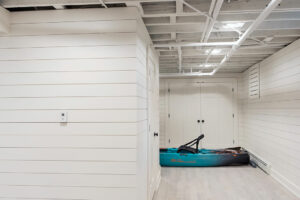 Passive Zones are the less frequently used areas in your home. Such spaces include the basement, garage, guest room, and cupboards and drawers you rarely access.
These spaces are perfect for storing items you use less frequently or seasonally. Examples include high shelves in your closets for off-season clothing, a corner in your garage for holiday decorations, or basement storage for sports gear and camping equipment.
Being mindful of these different zones helps you to successfully ensure every item in your home has a designated place best suited to its frequency of use and importance.
Custom Built-Ins Do Double Duty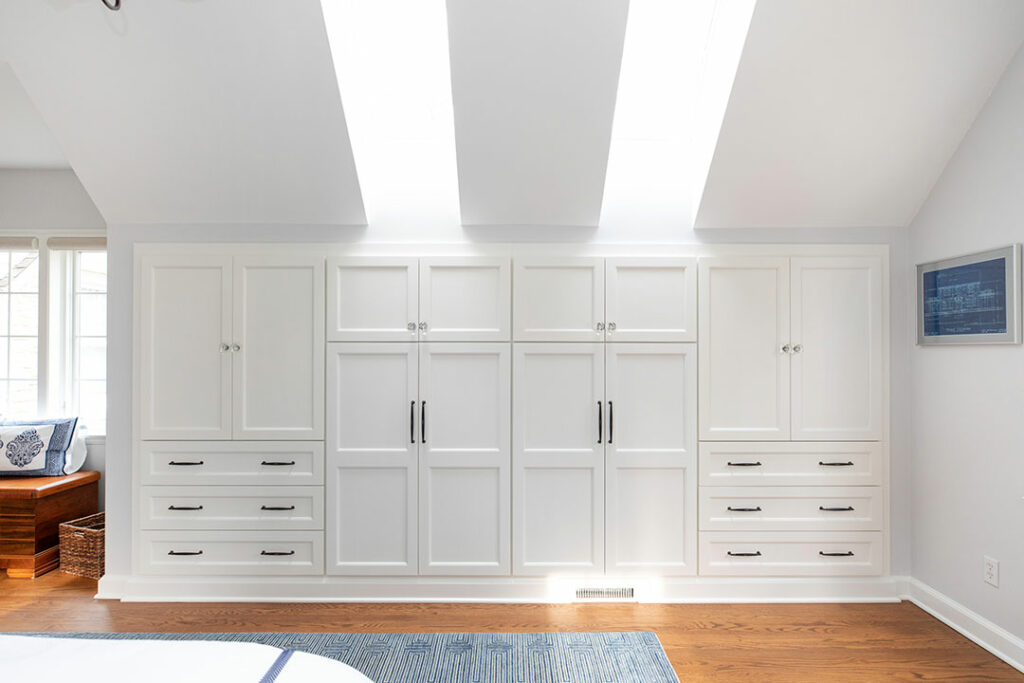 Few things in home interior design are more functional than custom built-in cabinets and shelves. They help you effectively organize any space while adding style and personality.
Built-ins make the most of every square inch of your Dane County home, maximizing vertical space and increasing storage. They eliminate the need for bulky furniture, making rooms more open and spacious.
These amazing organizational features include built-in bookshelves in your living room or study, a window seat with storage in the bedroom, or a custom entertainment center in the family room.
By their very nature, custom built-ins are highly adaptable. They can be designed to fit your exact needs and preferences, whether it's specific dimensions to accommodate your book collection, flat screen television, or a hidden drawer for your valuables.
In kitchens, a custom pull-out pantry, built-in spice racks, or appliance garages can reduce countertop clutter and make your kitchen more efficient. While in your bathroom, built-in cabinets or shelves can neatly house toiletries, towels, and other necessities.
More Design Choices with Organization in Mind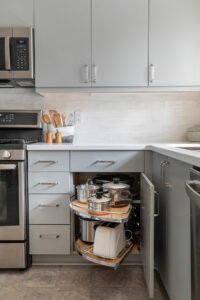 Enhancing organization during a remodel involves intelligent design choices throughout your home.
A well-organized kitchen revolves around efficient cabinetry. Opt for custom cabinets with built-in organizers, pull-out shelves, and optimized corners to ensure every inch is utilized. For more inspiration, check out these kitchen organization ideas.
Make the most of your bathroom by incorporating niches in both the shower and by the vanity. These built-in storage spaces can elegantly house toiletries and bath essentials, so they always remain close to hand.
In your laundry room, consider practical design choices like rods for drying clothes, foldaway tables for folding, and designated spots for laundry detergents and other supplies.
If you're a pet owner, consider designing a dedicated space for your furry friends. A wash and storage station for your pup, for example. Or maybe a feeding station with storage for food and accessories that will keep pet-related clutter out of sight.
Your trusted design-build remodeling team will help you analyze ways to make and keep your dream home meticulously organized.
Choose a Qualified Design-Build Firm in Madison, WI
At Sweeney Design Remodel of Madison, WI, we've been helping homeowners create the homes of their dreams since 1954, including essential repairs and maintenance.
As one of the most trusted names in remodeling, we ensure fantastic results for every project we complete. Our 4-step design-build methodology seamlessly integrates both the design and build elements of a project.
Our experienced and friendly team guides homeowners through a proprietary design-build process where customers remain informed, engaged, and 100% satisfied. We can do the same with you.
Take a look at our special approach to home remodels and additions, sign up for our newsletter, and reach out to us directly. We look forward to discussing how we can help you achieve the perfect home.