Ben Lofgren Becomes NARI Certified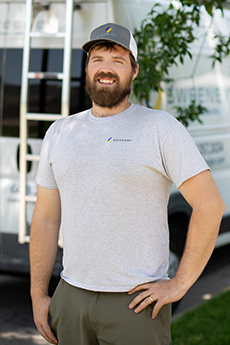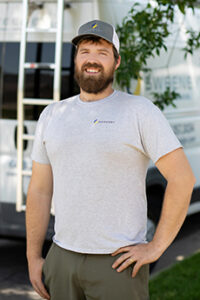 Madison, WI, February, 2023 – Sweeney Design Remodel is proud to announce that Lead Carpenter Ben Lofgren, CLC, CRPM is one of the most recent members of the National Association of the Remodeling Industry (NARI) to become certified. 
"We're thrilled Ben's expertise has been officially certified," beams Tim Sweeney, President. "So well deserved! Ben grew up in a carpenter's family, with years of proven experience under his belt. A college graduate who majored in Psychology and Philosophy, Ben is not only a highly skilled craftsman, but an effective and empathetic team leader. His daily guidance brings out the best in our people and processes, ultimately exceeding Madison homeowners' expectations."
NARI's certification programs are designed to set high standards for the remodeling industry, with the goal of increasing the level of professionalism and driving customer satisfaction and profitability for the company. For homeowners, these standards also ensure that the remodeling professional you invite into your home will be capable of addressing your home improvement needs, having participated in an extensive education program, testing and review.
"My certification is validation," smiles Ben. "A way the industry acknowledges my accomplishments and expertise, and a way that my clients and colleagues can be assured I bring the best to every Sweeney project. As a Certified Remodeler Project Manager (CRPM), I'm proud to oversee every aspect of a project from customer satisfaction to personnel management, project scheduling, and administration. I love my job and my clients!"
Ben brings a combination of five years continuous experience in the remodeling industry with at least three years as a project manager. He has detailed his background and experience, and passed an exam on pre-construction issues, technical knowledge, and special skills. Renewal is annual, with attendance required at industry-related seminars, workshops and classes. Certified professionals must also adhere to NARI's Standards of Practice and Code of Ethics.
When Ben isn't working, you'll find him outdoors enjoying hiking, paddling, camping, and fishing. Ask him about his experience working as a commercial deckhand in Alaska harvesting Sockeye salmon—his favorite place on earth. Ben is married, and he and Maggie have two children. "Family is the most important thing to me," says Ben. "Another reason family-owned and operated Sweeney Design Remodel is like an extension of my own, and a great place to be."
About Sweeney Design Remodel
A people-centered business since inception in 1954, Sweeney Design Remodel of Madison, WI believes that remodeling is better when steeped in values. By guiding homeowners through a proprietary design-build process, customers are informed, engaged, and 100% satisfied. Their commitment to transparency and accountability has made Sweeney one of the most trusted names in remodeling, garnering gushing reviews, stunning work, and award-winning design. 
About NARI
The National Association of the Remodeling Industry (NARI) is the only trade association dedicated solely to the remodeling industry. The association, which represents more than 3800 member companies nationwide- is "The Voice of the Remodeling Industry." ™ To locate a remodeling professional, visit NARI Madison's website at www.NARIMadison.org.