Buying and selling a home is a well-known source of stress in life. But there's another related source of anxiety that's close behind, and that's a fear of home remodeling – sometimes known as Renophobia.
Residential remodeling often has a bad rap, mainly due to the practices of unscrupulous and unlicensed contractors. Thankfully, most home remodeling projects carried out by licensed contractors turn out well. And while things can go wrong during any process, with proper planning and the right team by your side, you're more likely to achieve the results you desire.
To help ease any fears you may have, we've covered some common remodeling worries homeowners face and how to feel better about them.
Fear #1: The Contractor Won't Be Above Board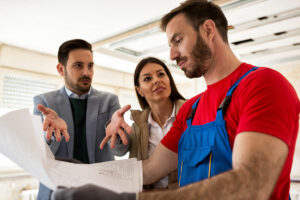 The biggest concern all Americans face when looking to remodel their homes is finding reliable and trustworthy contractors. Everyone has heard of a scary story associated with builders and remodelers, so it's not surprising you might be worried about the industry's credibility.
The good news is that most design-build remodeling firms are above board, and there are several ways to check their validity.
The core things to check with any new potential contractor are their licenses and relevant accreditations, warranties, and insurance. To check their license, visit your state's official website and search there for their name or license number.
For accreditations and warranties, many design-build firms will have this information on their About Us or FAQs pages.
When first communicating with firms, it's always wise to ask for references from previous clients. A reputable firm will be more than happy to share as many references as you need. You'll then be able to chat with these fellow homeowners and ask them questions about the remodelers.
Similarly, you can also ask for a home visit. This is where you see the inside of a former project of theirs and talk to the homeowners.
Trustworthy design-build firms will always be happy to meet you in person and answer your questions with knowledge, confidence, patience, and friendliness.
Fear #2: You Will Blow Your Budget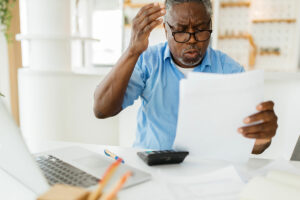 Going over budget and spending too much money is a big concern for all homeowners. With traditional home improvement and construction strategies – hiring architects and builders separately – there's always been a danger of blowing the budget. However, with the more unified design-build method, budget control is far easier and more effective.
A reputable design-build remodeling firm will design a project plan that meets your fixed budget amount. In this way, rather than the budget being derived from the project's design, the design is derived as a result of the homeowner's budget.
Your design-build team will also plan and provide you with a detailed scope of work covering both design and construction, so there are no hidden costs.
Fear #3: Your Remodel Won't Turn Out As You Envisioned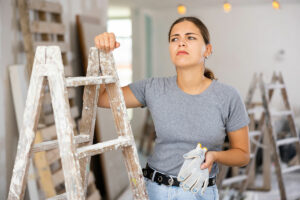 Another common worry for homeowners is that the remodel will not meet their dreams and expectations. This is a natural fear but one that is soon soothed during the Design Development phase of a design-build remodeling project.
During this vital design stage, your united team of designers and remodelers prioritizes understanding precisely what you want to achieve with your remodel. Then, they help you with ideas, offer suggestions, determine potential problems and opportunities, and much more.
They ask you many questions during this stage to guarantee you get the best fixtures, designs, materials, and construction methods for realizing your dream home.
The team also conducts comprehensive surveys and measurements of your property to ensure perfect accuracy and seamless transitions between spaces and surrounding areas.
Fear #4: It Will Be Too Disruptive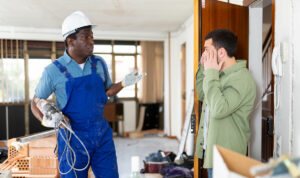 Home remodeling, by its very nature, is a disruptive and messy affair. There's no getting around this fact, but disruption and mess can be minimized with careful planning and preparation.
The best design-build remodeling firms understand the stresses faced by homeowners who will still be on-site during construction. They will help you plan your lives around the building work and suggest ways to cope with the inconveniences.
For example, if you're remodeling a kitchen, you might be able to set up a temporary kitchen elsewhere in the house, even if it means using electric skillets or microwaves. Likewise, new access routes can be created around significant building work in a particular part of your property.
Your design-build team will also help minimize mess and damage from construction work. Reputable firms go through a series of precautionary steps throughout each project to ensure damage and disruption to the property are kept to a minimum.
For example, they'll use dust protection barriers and sheets, air purifying technology, heavy-duty floor protection covers, noise reduction strategies, and proven dust-containment systems, among other things.
While some disruption is inevitable, careful planning and collaboration with your design-build team can reduce stress and upheaval.
Fear #5: You Won't Have Control During the Process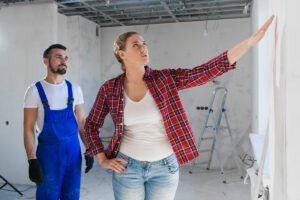 A home remodel can appear on the outside like a complex maze of decisions, changing work scopes, confusing architectural plans, and an overwhelming choice of finishes, products, materials, and goodness knows what else. It's easy to imagine you'll lose control of the whole process.
And truth be told, it is overwhelming if you try to go it alone. However, with the support of an experienced design-build team, a home remodel can be rewarding and straightforward.
When working with a reputable remodeling firm, you should be assigned a dedicated Project Manager or Lead Carpenter. This experienced professional will be with you from the start of your project until its completion.
This project lead oversees costs, coordinates schedules, obtains permits and inspections, communicates with different vendors and staff on your behalf, and keeps tabs on exactly how the project progresses.
They are your go-to person for every decision, idea, or worry and are dedicated to ensuring your project finishes on time and on budget, to your complete satisfaction and joy.
With such a person, it's pretty much impossible to be kept out of the loop on the finer details and decisions of your dream home remodel.
Choose a Qualified Madison Design-Build Firm
At Sweeney Design Remodel of Madison, WI, we've been helping homeowners create the homes of their dreams since 1954.
As one of the most trusted names in remodeling, we ensure fantastic results for every project we complete. Our 4-step design-build methodology seamlessly integrates both the design and build elements of a project.
Our experienced and friendly team guide homeowners through a proprietary design-build process where customers remain informed, engaged, and 100% satisfied. We can do the same with you.
Take a look at our special approach to home remodels and additions, sign up for our newsletter, and reach out to us directly. We look forward to discussing how we can help you achieve the perfect home.