As we honor National Safety Month, it's crucial to consider the safety and health of our Madison, WI homes. At Sweeney Design Remodel, we believe that creating a safe, comfortable living space goes hand in hand with aesthetic appeal.
This article looks at practical ways to bolster your home's safety, especially in kitchens and bathrooms. We explore universal design principles and aging-in-place techniques that will ensure your remodel looks fantastic and serves as a safe place for your entire household.
Common Causes of Home Accidents
Home accidents are responsible for millions of medically consulted injuries every year in the United States. In 2021, there were 29,100 deaths from falls alone, with more people losing their lives due to cuts, burns, poisoning, and suffocation.
Accidents in the home affect people of all ages and are particularly prevalent among adults 75 years and older. A closer look at the data reveals that many of these accidents stem from avoidable causes.
The leading causes include:
Poor Lighting
Low light conditions and broken lights significantly increase the risk of serious accidents such as falls, slips, trips, and brain or spinal cord injuries. Proper lighting is a simple but essential step towards a safer home.
Poor Housekeeping
Negligence in home maintenance and cleaning can inadvertently set the stage for accidents. Broken flooring, improperly stored household equipment, and clutter can lead to serious injury. By maintaining a clean and organized environment, you reduce the risk of accidents occurring.
Slippery Surfaces
Spills on walking surfaces, unattended wet floors, and even weather conditions like ice and snow can contribute to slips and falls. Consistent cleaning, clearing, and drying of floors and careful placement of rugs and mats can prevent serious falls.
Lack of Child Proofing
Children are particularly vulnerable to home accidents, especially when household hazards like sharp objects, hot stoves, or unsteady furniture are within reach. Parents should always ensure they child-proof their homes as efficiently as possible.
Poor Air Quality
Environmental factors such as air pollution, toxic fumes, or hazardous particulates can trigger a variety of medical emergencies, including suffocation, poisoning, and cardiac attacks. Therefore, regular checks of home ventilation and air conditioning systems are imperative, as are careful storage and handling of hazardous materials.
Key Ways to Prevent Home Accidents
Preventing home accidents is about proactively identifying and addressing potential hazards. You can best achieve this during a remodeling process, where design and features are chosen based on their level of safety and security.
Here are some key ways to prevent accidents within your home:
Identify Potential Causes of Falls
Regularly inspect your home for potential hazards that might trip someone up, such as frayed floor carpets, power cords, lamp stands, wobbly furniture, and protruding cupboards. Ensure these items are carefully stored, organized, maintained, and optimally placed within the space.
Install handholds along your walls, particularly if you or any family members are seniors. Ensure rugs and carpets are firmly secured. Simple organization can also help, such as storing books and shoes in designated places and hiding cords from main access routes.
Mitigate Fire and Electrocution Risks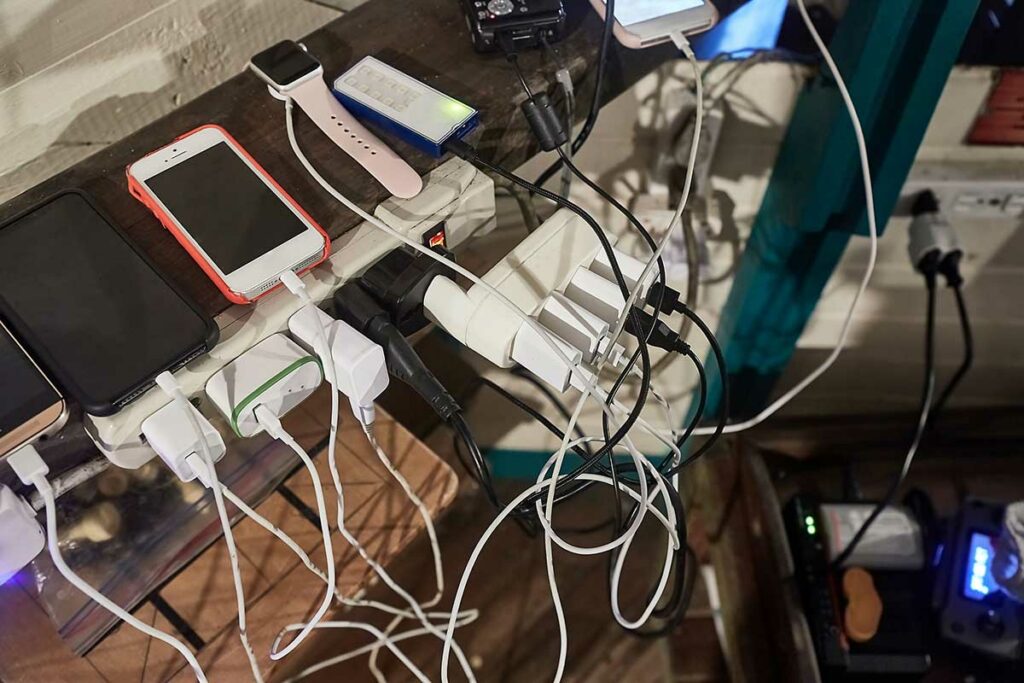 Fire hazards can arise from overloaded electrical outlets, faulty wiring, and poor cooking safety, among other things. Mitigate these risks using quality electrical components, ensuring appliances are turned off when not in use, and never leaving open flames unattended.
When it comes to preventing burns and electrocution, practical guidelines include the following:
Burn Prevention
Cooking Caution: Always stay alert while frying or cooking, and avoid wearing loose-fitting clothing around open flames.
Keep Fire Sources Secured: Matches and lighters can be dangerous in children's hands. Ensure these items are stored securely and out of reach.
Water Heater Settings: Lower the temperature of your water heater to a 'low-medium' setting to prevent accidental scalds.
Safe Pot Handling: Turn pot handles inward while cooking. This precaution reduces the risk of children pulling down pots containing hot substances, which could cause severe burns.
Electrocution Prevention
Update Extension Cords: Worn-out extension cords can pose a risk. Replace these promptly.
Child-Proof Outlets: Use safety covers on all electrical outlets if small children are in your home.
Avoid Water: Keep electrical appliances away from water or wet surfaces to prevent shocks.
Avoid Overloading: Overloading outlets can lead to fires, especially in older homes with outdated electrical systems. Try to distribute your electrical usage evenly.
Handle Portable Heaters Carefully: Portable electric heaters can be dangerous in the presence of water and flammable items. Ensure they are used and stored appropriately.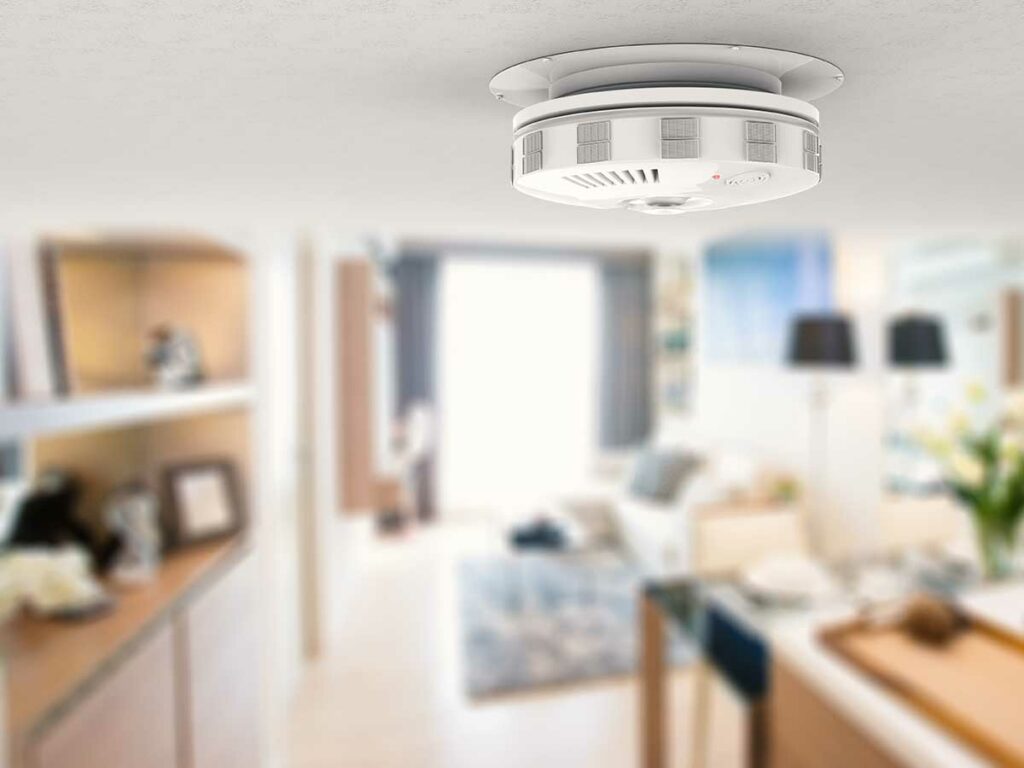 Smoke, fire, and carbon monoxide detectors should be installed in every room, and a fire escape plan should be prepared and made familiar to all household members, especially children.
Poisoning is actually the leading cause of death in the residential environment. It's therefore critical to mitigate this risk as well.
Smart Storage for Toxic Substances
Lock Away Hazardous Chemicals: Store all harmful household chemicals, including cleaning supplies and pesticides, in a locked cabinet, out of reach of children.
Secure Dishwasher Pods: Dishwasher soap pods can be alluring to kids due to their colorful appearances. Always store them in a place where children cannot access them.
Avoid Mixing Chemicals: Combining different chemicals might unintentionally produce toxic gases. Always use them separately and follow the instructions on their labels.
Access to Poison Control: Display the Poison Control number visibly near your phone or save it on your mobile device for easy access during emergencies.
Supervision During Cleaning: Never leave children unattended when you're using household cleaners. Even a momentary distraction, like answering the door, can lead to accidents.
These safety measures will significantly reduce the risk of serious injuries and costly property damage, ultimately creating a safer living environment for your family.
Ways to Design Safer Kitchens and Bathrooms
Most accidents in the home occur in either the kitchen or the bathroom. When planning a remodel, it's always sensible to incorporate Universal Design and Aging-In-Place principles.
These principles focus on creating safe and accessible spaces for people of all ages and abilities. By designing your home around these principles, you can ensure a comfortable and supportive environment for your entire family and increase your home's resale value.
Here are some ways to achieve this:
Design Considerations for Safer Kitchens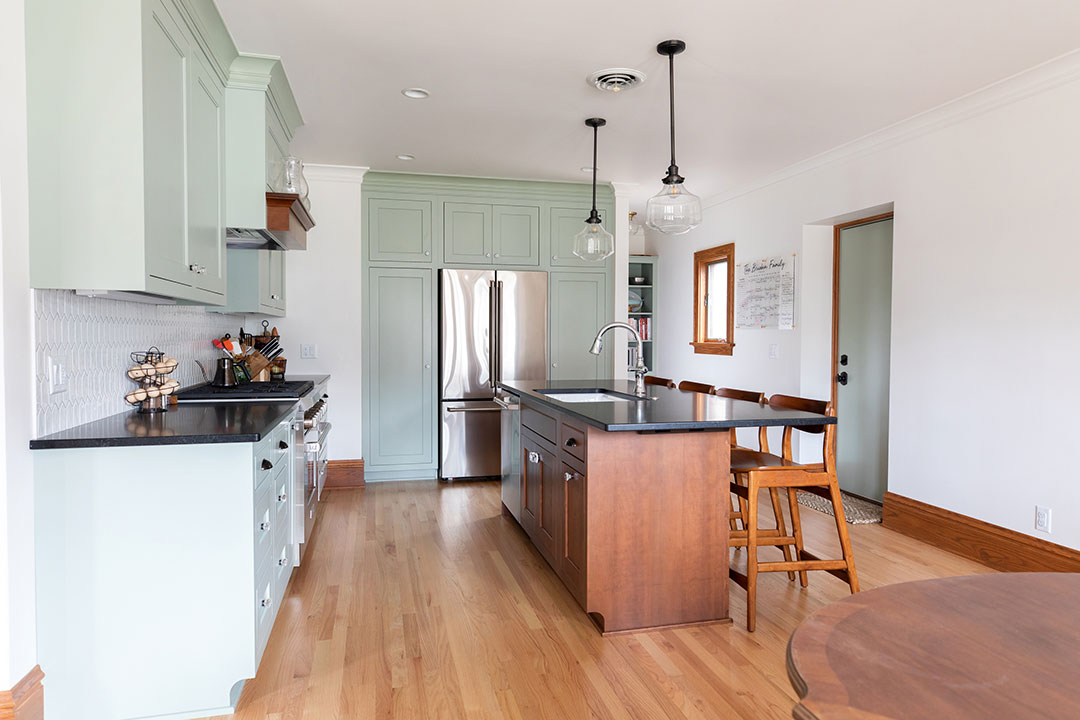 Wide aisles and spaces: Opt for wide aisles and an open layout kitchen for improved movement. This allows for easy access, especially when multiple generations are in the kitchen simultaneously, or if mobility aids are required.
Accessible features: Install lower cabinets with easy-to-grip handles and pull-out shelves, enhancing accessibility and safety. If feasible, include some knee space under countertops for wheelchair users. In addition, consider smart appliances, which can alert you if left on or reaching a dangerous temperature.
Touch-free fixtures: Lever or touch-free faucets, along with modified countertop heights, can cater to people of different sizes and physical abilities. These adjustments help individuals with smaller or arthritic hands operate fixtures with ease.
Safe lighting: Prioritize layered lighting designs that enhance visibility. Include task and ambient lighting, supplemented with soft lighting in under cabinets and along the toe kicks.
Design Considerations for Safer Bathrooms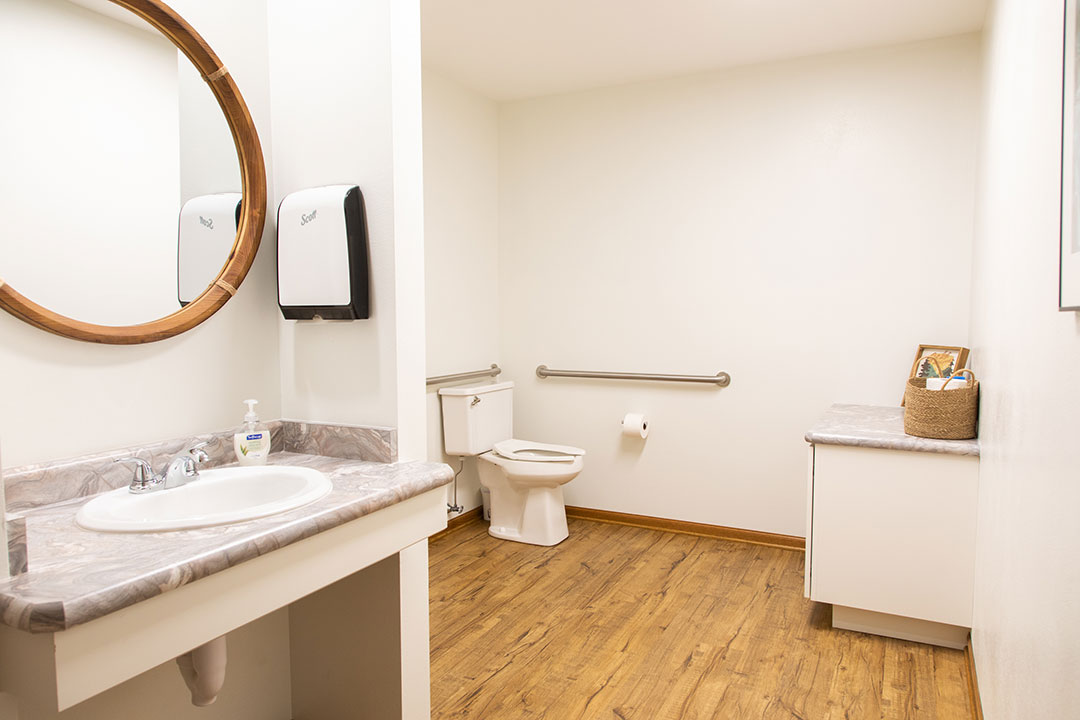 Accessible bathroom layout: Consider a full bathroom on the first floor with a door that slides or swings out, making it more accessible for those with limited mobility. Space is crucial, so enlarging the bathroom for comfortable movement might be necessary.
Shower safety: Prioritizing safety in showers is vital. Consider barrier-free entries for easy access and hand-held showerheads for better control. Install grab bars for added support and safety, and include bench seats for those needing to sit during showers.
Slip-resistant flooring: Opt for textured tiles, wooden floors, or mosaic tiles with wide grout lines for better grip. Minimize the use of rugs to avoid tripping hazards.
Toilet and tub safety: Install comfortable toilets and grab bars for easy use. Walk-in tubs or curbless showers are excellent choices for people with mobility challenges. Adding anti-scald valves and built-in benches enhances safety and convenience.
Your trusted design-build team will provide you with complete guidance and advice on these issues.
Choose a Qualified Design-Build Firm in Madison, WI to Create a Safer, Healthier Madison Home
At Sweeney Design Remodel of Madison, WI, we've been helping homeowners create the homes of their dreams since 1954, including the designing of safer and healthier spaces.
As one of the most trusted names in remodeling, we ensure fantastic results for every project we complete. Our 4-step design-build methodology seamlessly integrates both the design and build elements of a project.
Our experienced and friendly team guides homeowners through a proprietary design-build process where customers remain informed, engaged, and 100% satisfied. We can do the same with you.
Take a look at our special approach to home remodels and additions, sign up for our newsletter, and reach out to us directly. We look forward to discussing how we can help you achieve the perfect home.