Few things are more exciting than a home remodel — or potentially more intimidating and stressful. Homeowners worry about the project getting done right, and being completed on time and on budget. Since the cost of remodeling is not only dependent on the work itself but also on the type of contract used to finance it, here is a useful guide to help homeowners like you decide which remodeling contract would be ideal for your specific needs and expectations. 
Despite the importance of proper construction contracts, many homeowners and even their contractors, are often confused and make avoidable mistakes. Given all the jargon and complexities, don't be surprised if the difference between a "bid," "estimate," and "allowance" remains unclear. Often used interchangeably, these terms must be understood and put into proper context. Let's review the contracting process, and determine which of the three types of contracts is best, and why.
Step 1: Define Your Contract Terms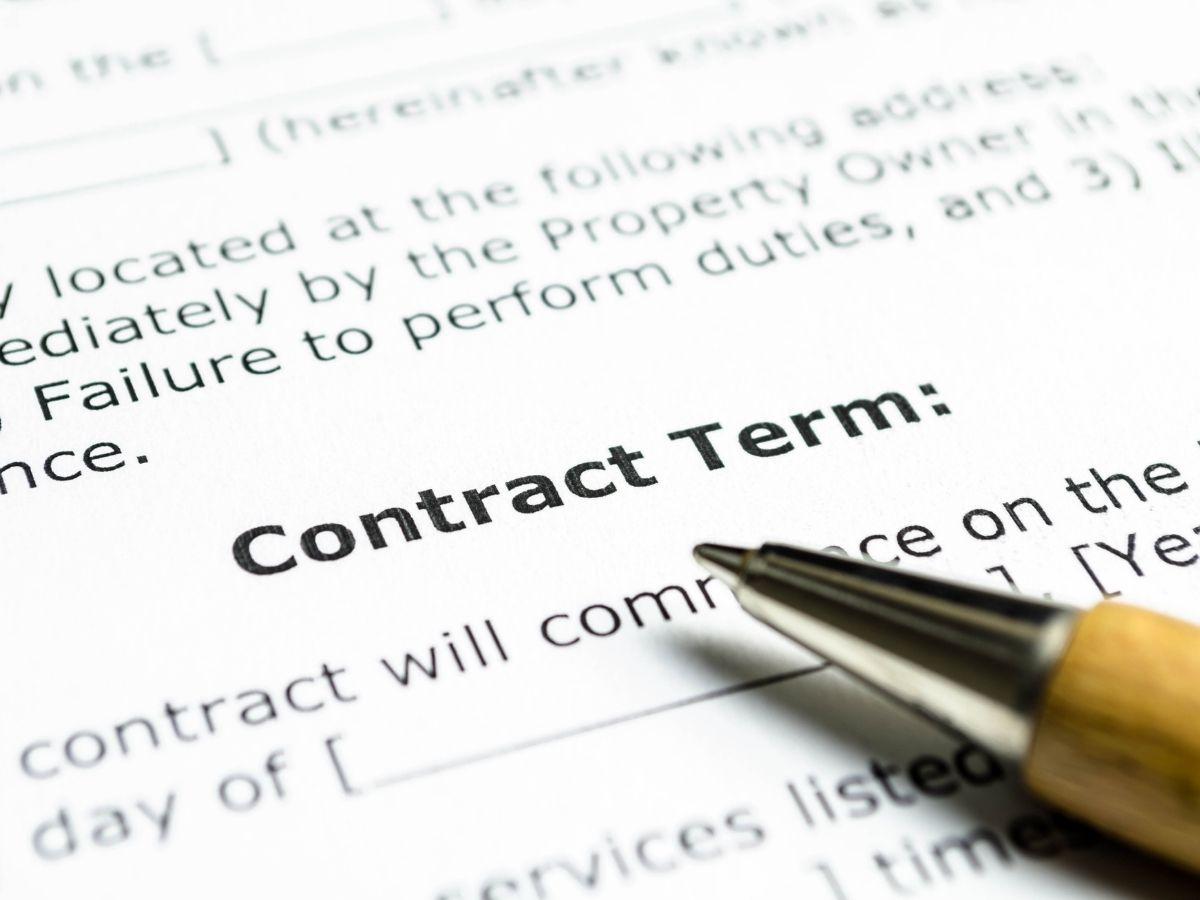 Homeowners have two different types of contracts to choose from, with a third option being a combination of these. Selecting the optimal contract is dependent on several factors, which we'll get into as we describe each type. What's most important from the start is that clients and their remodeling contractor are completely forthcoming and transparent about their specific needs and expectations. Working together, they can develop a scope of work that's ideally suited for the job. 
Fixed Price Contract 
Also known as "Fixed-Bid," "Fixed-Sum," or a "Contract with Dynamic Pricing." At project completion, the homeowner pays the same, predetermined amount no matter how long or involved the work — unless, of course, changes are requested after the job has started, or new conditions arise that require more work, more money, and usually more negotiation. 
This kind of "Fixed Price" contract can be advantageous for both clients and remodeling contractors if the home remodeling project can be clearly defined and precisely evaluated, with minimal expectation of any "surprises." Essentially, the fixed-price is based on a completed Scope of Work. Since interpretations of this document can vary, the more complete and complex these scopes, the closer the client and contractor can get to a gold standard. 
To arrive at this optimal fixed-price, up front work is required. For example, putting together a full set of drawings possibly including survey approvals from local municipalities and the consideration of all elevations with structural concerns that dictate the selection of materials down to the smallest item. By completing all of these items prior to calculating the fixed-price, the project can be scheduled, materials ordered, and the work confidently begun. 
Cost-Plus Contract (or "Estimate")
Also known as "Estimate of Costs" or a "Time and Materials" contract, this type of contract is the right one to choose if the homeowner and remodeling contractor need more flexibility throughout the project and are comfortable with a rough initial estimate that is subject to changes. Specifically, the homeowner agrees to pay whatever the project ends up costing, plus a prior agreed upon percentage to cover the overhead and ensure the remodeling contractor makes a reasonable profit. 
This type of contract is used in a commercial setting, or extremely large residential setting when the exact details of a project have not or cannot be sufficiently discovered. Estimates are, by their nature, more versatile and open-ended than the first fixed-price option, and give homeowners a general idea how much the overall project will cost, while also affording them the flexibility to make changes and address often unforeseen challenges and opportunities throughout the construction process. Many remodeling contractors like this type, too, in that expenses and overhead are covered.
Bid with Allowance Contract (or "Allowance")
A hybrid of the Fixed-Price and Cost-Plus contract types, this type of contract starts with a fixed price for the scope of work, but also provides an allowance of funds for additional items after the contract is signed. Following project completion, the remodeling contractor adds up all the extra work and calculates the total spend; if the final cost exceeds the allowance amount, then the homeowner pays the difference (and if the allowance is higher, then the contractor refunds the extra money). 
This third "best of both worlds" option is often considered a compromise between the secure and predictable Fixed-Price option, and the more flexible yet risky Cost-Plus contract. But it's important to note the shortcomings of a bid that has allowances. For starters, although allowances can go under or over the final spend, homeowners often end up paying the difference for cost overruns. 
That's because allowances, by their nature, provide an incomplete visualization of the remodeling project they're anticipating, rather than proactively providing a solution in advance of the need. For example, is the thickness of the tile floor that has already been purchased and delivered to the job site going to match the elevation of the tile floor that was included as a budgetary allowance? Such concerns make seamless communication between the client and the remodeling contractor particularly important to prevent unexpected expenses and minimize the final cost, and highlight the advantages of the more predictable fixed-price option. 
Step 2: Consider the Pros & Cons of Each Contract Type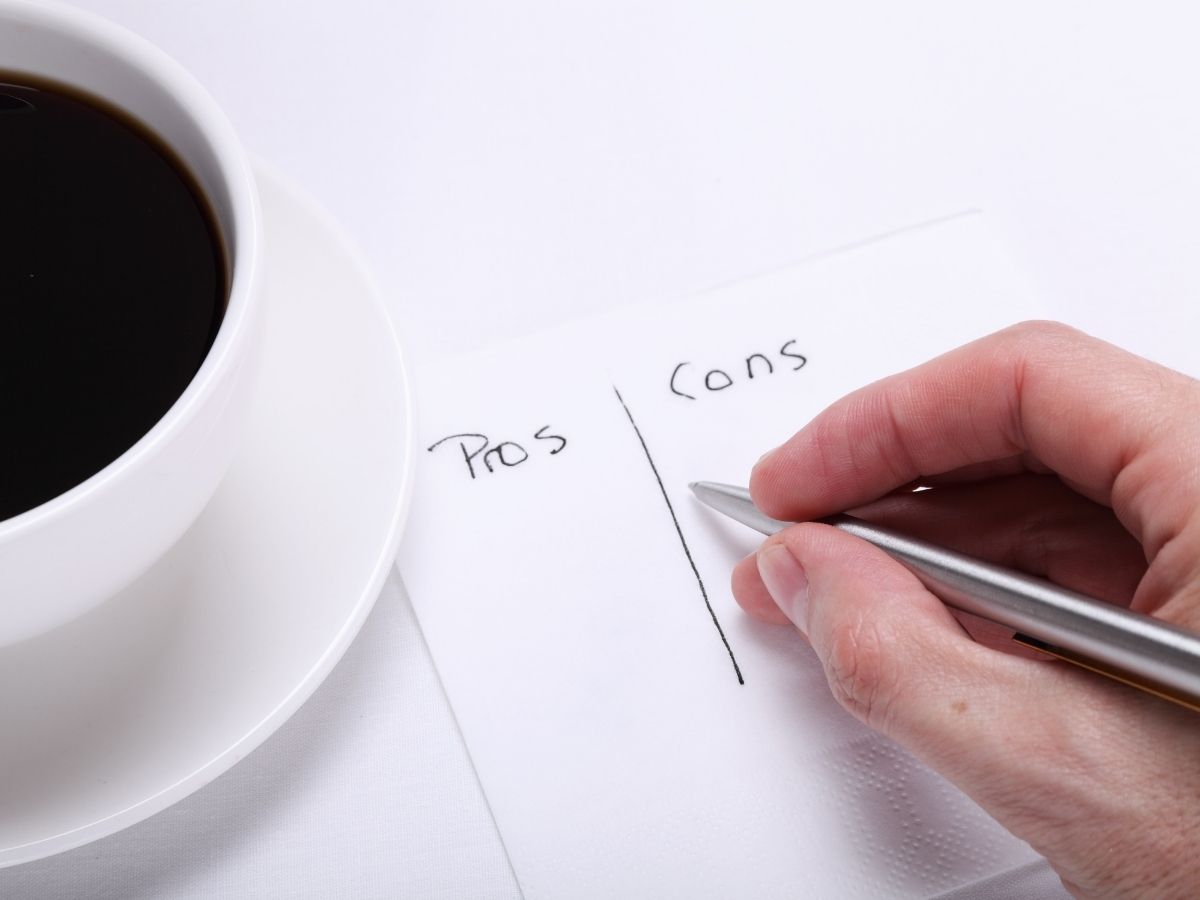 Bid, estimate, or allowance hybrid? The advantages of one are often the disadvantages of another, so homeowners need to partner with their remodeling contractor to communicate expectations and decide on the best way to pay for the remodeling project. To help differentiate between each option, here are a few scenarios where the benefits and risks of each type of contract are highlighted. Keep in mind that no contract is perfect, and compromise is always necessary.
Benefits of Fixed Price
Imagine a kitchen or bathroom remodel. Unlike less ambitious projects, such as a second bedroom or kids playroom, your remodeling contractor may need to move walls, replace plumbing and electrical work, and buy all new appliances and furnishings. Whenever complexity is added, so is risk, making a Fixed-Price appealing. As a homeowner, you'll know the spend is higher but clearly quoted; as a remodeling contractor, they'll be able to precisely plan the project from start to finish. 
Fixed partial payments at each project milestone are also appealing, taking out the uncertainty. Remodeling contractors also like building to a contract, because they know their exact boundaries and don't have to stress over justifying each hour of time and dollar of expense spent. With a fixed price, the homeowner knows exactly what to pay, and the remodeling contractor knows exactly what to do (typically tied to a detailed scope of work). 
Buyer Beware! The Pitfalls of "Competitive Pricing"  
Thanks to the predictability and security of the fixed-price model, many homeowners fall into the trap of trying to get at least three bids, and then comparing them based solely on cost. What's often missing is the vital and extensive due diligence that must take place to ensure the fixed-price is accurately reflective of the project's needs. As we've seen, that requires appropriate and thorough up front documentation, including a full blown design, complete with specifications down to the selected finishes. 
Instead, brash customers and often unscrupulous remodeling contractors will conduct rough, high level bids without the necessary interaction between the homeowner and those who will actually do the physical work on their home. By entrusting the architect as the homeowner's representative, the necessary integration between the design and build phases of the project make an accurate and comprehensive bid next to impossible. Such ambiguity therefore makes an "apples-to-apples" comparison between sketchy fixed-bids deceptive, since the calculated fixed-price isn't reflective of the true demands of the project from start to finish. 
All these reasons further reinforce the need for homeowners to demand a highly detailed Scope of Work, specifically a document that provides all details about the workmanship and quality of materials, furnishings, appliances, lighting, and all extras chosen. Again, honesty and communication between clients and contractors are key! At the end of the day, your choice of contractor should never be entirely price-dependent. That's because quality cannot be compromised for your luxury home, and the power of the fixed-price contract isn't to make shopping around easier, but to ensure you and your trusted, experienced contractor arrive at the right cost for the right job.  
Another cause for fixed-price concern is the possibility that significant problems may arise after the project begins, causing the need for a change order. But that scenario can and should be mostly avoided by a skilled remodeling contractor with the ability to visualize the entire process of the remodeling project from the very beginning. One of the proven hallmarks of a successful firm is a design-build process that can anticipate what will happen in the future based on their experiences of the past. Ask your contractor what percentage of their proposals become remodeling contracts: If that ratio is high, you can be confident they do the necessary up front work to avoid any unpleasant surprises later on. 
Kudos for Cost-Plus
Hours spent plus materials used equals money paid to the remodeling contractor. Simple, right? In principle, this contract option is ideal for homeowners who want a general idea how much a remodeling project will cost, while enjoying the added flexibility of tweaking a big job as it progresses. Remodeling contractors similarly like knowing they're guaranteed compensation at every step, while also being given the chance to improvise based on the unfolding needs of a complex remodel. 
Such time and materials estimates are also useful for comparing remodeling contractors. Unlike a Fixed Price contract which can become an involved process to complete, Cost-Plus contracts instead focus on an hourly rate extension and then an itemized list of materials necessary to complete the job. As long as the contractor is good at estimating the number of hours required, and the homeowner is clear about the quality of materials willing to be paid for, a T&M contract could be very appealing. 
Terror of Time & Materials
Weaknesses of this type of contract again mirror its strengths, perhaps even more so than for the Fixed Price. Central to the challenge is the basic reality that the homeowner is ultimately responsible for any deviation from the original estimate. That makes thorough documentation in the form of "General Conditions" vitally important to avoid as many "surprises" as possible. And with the onus on the client, some less scrupulous remodeling contractors may lessen their own accountability. 
Such additional reliance on documentation creates its own problems, paperwork increasing to annoying levels. Remodeling contractors may also dislike the burden, having to account for every detail of every spend — in contrast to a Fixed Price situation, where the bottom line is the only real number that counts. A useful stopgap is periodic percent-complete touchpoints, where the contractor reveals progress, and the client pays for work-to-date. Flexibility, as we see, comes with its own costs. 
Bottom line, the Time & Materials model offers little more than a slew of unpleasant surprises. Whereas these types of contracts are tempting in their perceived flexibility and ability to get started more quickly, their lack of comprehensive due diligence and planning make them a recipe for disaster after the real work begins and the holes in the up front work become increasingly apparent. As in other areas of life, the absence of proper preparation will inevitably lead to poor performance. Being penny wise is indeed pound foolish: Your home is your castle, and the last thing you want to do is price compare contractors based on incomplete and often inaccurate information. Instead, hire the best to do the best work, and embrace a standard of excellence that's revealed from the very beginning through detailed planning. 
Hybrid as Hero (Cost-Plus and Fixed Price)
The need for a change order is directly proportional to how complex the project is, while the benefits of Fixed Price contracts are still strong, especially for large remodels. So a "Price with Allowance" combo might be ideal, enabling the homeowner and remodeling contractor to front load anticipated extra expenses into a pool of money that gets used only as needed. Such a contract provides the security of a bid with the flexibility of T&M, so you can have remodeling cake and eating it, too. 
If done honestly and correctly, predetermined but scalable allowances are especially good for decision making at key points throughout the construction process. For example, fixtures always come in broad ranges; depending on how much money is left, clients and remodeling contractors can work together to select and order the highest quality materials based on remaining funds and timing, since parts need to be ordered and timed perfectly to when they can be bought and installed. 
Calamitous Combo
Although such a combo contract sounds optimal, beware the "worst of both worlds" scenario that could arise from unscrupulous remodeling contractors who take advantage of allowances. Since these hybrid contracts rely on a Fixed Price component, an untrustworthy remodeling contractor may quote an artificially reduced price to win the business, assign conservative guesses for allowances, and then after the project begins arbitrarily boost costs to accommodate a more aggressive spend. 
The onus is therefore on you, the homeowner, to thoroughly vet the remodeling contractor you choose to work on your house. Have you checked their references? Seen examples of their work in your neighborhood? Does their estimate seem too good to be true, and their allowances less than you'd anticipate given the complexity of the job? Hybrid contracts can be ideal, but they also demand caution and attention to detail. Ultimately, it all depends on choosing the right remodeling contractor.
Step 3: Budgeting vs. Bidding – Understanding the Advantages of a Design-Build Remodeling Approach
As we've seen, simply because you have options between the Fixed-Price, Cost-Plus, or Hybrid contracts doesn't mean they are all the same. Since the trustworthiness and experience of your remodeling contractor will make all the difference between a successful home remodeling project and a big headache — or worse — the fixed-price contract is your best bet for arriving at an accurate budget with the best information from the best firm. Information is power: Knowing exactly what needs to be done, and what it takes to get it done leads to high quality projects completed on time, and on budget, period. And if the contract is unable or unwilling to provide you with this information and trust from the very beginning, then they have lost the privilege to remodel your luxury home. 
Central to the accuracy of a fixed-contract is a proven process that seamlessly integrates every aspect of your remodeling project. So when considering remodeling contractors, ask if they are "Design-Build" — that's a strategic approach to remodeling where a single company is responsible for the design and the construction of a project from start to finish. Experienced Design-Build firms take the bidding and estimation process very seriously; and since the same team is accountable for every aspect of your remodel, they are best able to accurately and comprehensively determine everything that goes into getting the job done right. 
Design-Build pros also cut down on the paperwork, and become your single point of contact throughout the project. Since the designers work seamlessly with the builders, they'll bring out the best in each to ensure maximum efficiency and economy. That will make a Fixed Contract more accurate, an estimate more flexible, and hybrid allowances more transparent. As work progresses, homeowners can rest easier knowing the whole team is on their side. 
From the onset, ensure your remodeling contractor understands the various types of contracts, and is adept at arriving at a fixed-price that is truly reflective of your needs and their ability to get the quality work done on time and on budget. As we've seen, the more elaborate the project the greater the risk for change orders and other complexities. Avoid preventable problems by partnering with a firm that offers you an integrated team, does its homework, and is eager to share all the details with you before a single penny is spent.
Step 4: Consider Partnering with the Design-Build Masters at Sweeney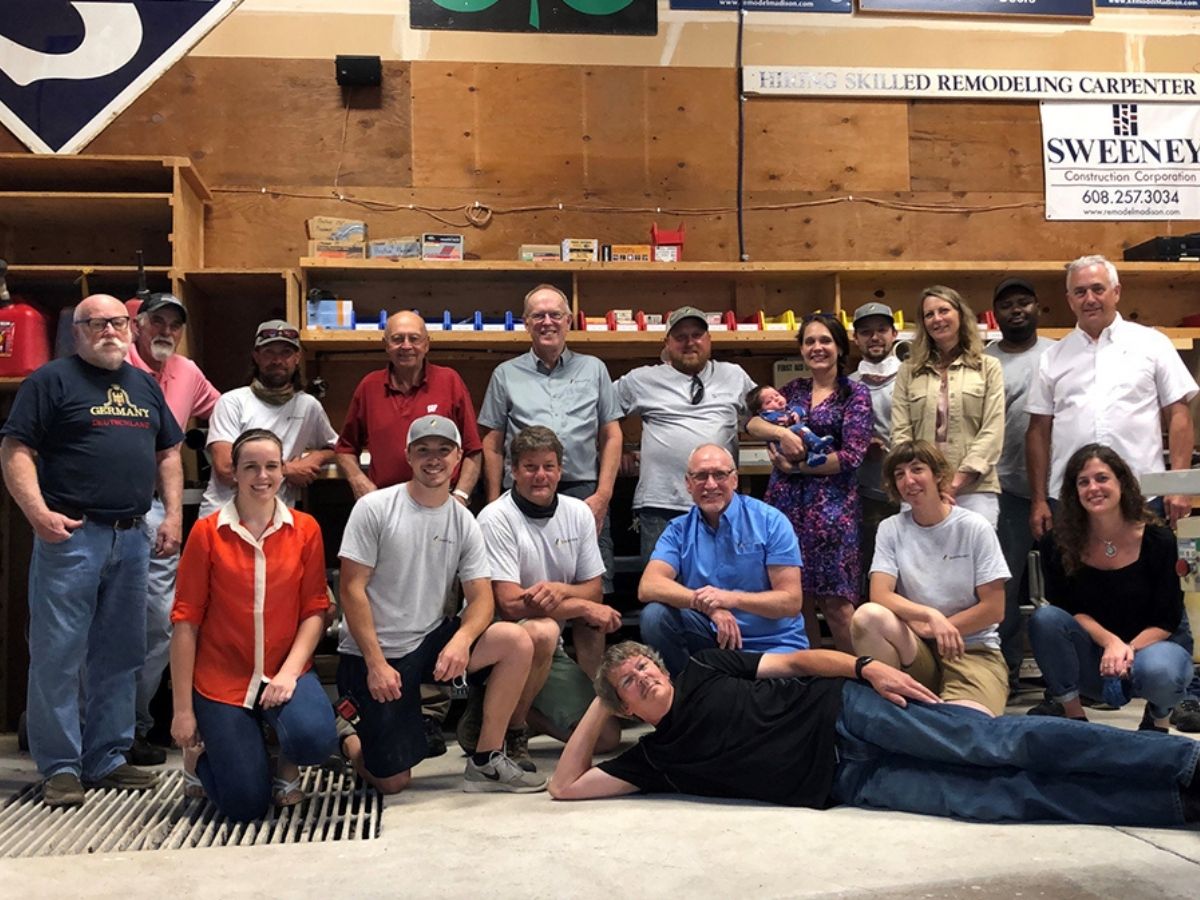 When it comes to contracting, Sweeney Design Remodel is proud to utilize our "Comparative Remodeling Analysis" or CRA model. Based on decades of design-build experience, we not only conduct the necessary preliminary due diligence, but run the numbers so homeowners can see exactly what to expect in terms of cost, and why. Aware that some homeowners have "eyes that are bigger than their stomachs," as our moms have likely said, we break down all the fixed-costs from the design through the build phases in a manner that's transparent and actionable. Our clients appreciate knowing what to expect and why, and make their own decision accordingly. By putting everything on the table before the project even begins, we attain an important level of trust, regardless how we proceed.   
A people-centered business since inception in 1954, Sweeney Design Remodel of Madison, WI understands that remodeling is better when steeped in values. By guiding homeowners through such a proprietary design-build process, customers are informed, engaged, and 100% satisfied. Our mutual  commitment to honesty and accountability has made Sweeney one of the most trusted names in remodeling, garnering gushing reviews, stunning work, and award-winning design.   
Our 4-step design build methodology ensures seamless communication and accountability from everyone involved, from the initial discovery work through the contract and across every step of your luxury home remodel. That results in an unprecedented level of quality and efficiency proven by gushing reviews of our stunning work and award-winning design. But don't just take our word for it: Take a look at our proprietary Design-Build process, sign up for our newsletter, and reach out directly. We can't wait to partner!