Imagine making changes to your home today that will keep it relevant for decades to come. Welcome to the concept of future-proofing. This is a design process that increases the longevity of your home, both in terms of technology and lifestyle.
Technology plays a huge part in our lives, and it's constantly changing. Without careful attention, we can soon find our homes lacking the ability to accommodate the latest advances. But with professional remodeling that's focused on the long term, you can enjoy many of the benefits of a continually up-to-date house.
You'll also ensure that your property is more eco-friendly, comfortable, enjoyable to live in, cost-effective, and highly desirable for prospective buyers when that time comes.
So, what are some ways you can future-proof your Madison home?
Wired for the Future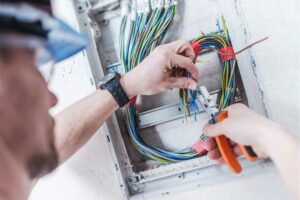 Ensure your home is wired for the technology of the future.
It's easier to wire a home during a remodel than at any other time. The walls, floors, and ceilings are easily accessible and often already open. Old wiring can be removed, and new future-focused wiring can be installed.
Future wiring (also known as structured wiring) requires careful planning. It's important to plan enough wiring to reach each area of the house and know all the potential applications you want to be connected, either now or in the future. Installing empty plastic conduits for likely future wiring is also a sensible option.
You'll require a distribution panel similar in many ways to the traditional electric service panel and placed in the same location (often in the basement).
Hardwiring solutions are the desired option for most homeowners as signals that travel through wire are usually more reliable and safer than wireless alternatives. They can also carry more data faster. That said, you can enjoy the benefits of both, depending on your needs.
Smart Homes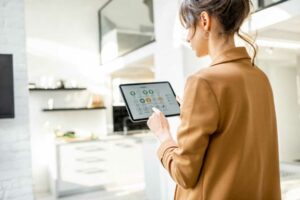 Smart homes are both the present and the future. A smart home is essentially a setup where appliances and devices are controlled remotely from any device connected to the internet.
One home automation system (hardwired or wireless) can connect dozens – even hundreds – of different smart devices ranging from kitchen appliances and gadgets to showers, door locks, televisions, thermostats, lighting, and so much more.
Yet, where do you begin with so many smart devices on offer and more constantly being developed?
It's always sensible to begin with the essentials. Some of these include:
Smart multi-room speaker systems: Smart speakers with voice assistant support are one of the first smart products to consider installing throughout your home. They help control a lot of other smart technology and can also help you with reminders, setting alarms, playing music, and asking Google questions.
Smart lighting: Control multiple smart bulbs in your home from a single app on your smartphone and the sound of your voice. You can set when they turn on and off and even change the illumination level, tones, and colors.
Smart thermostats: Save money, reduce energy wastage, and live in constant comfort. Smart thermostats can be pre-scheduled and controlled via your device, even when miles from home. In addition, the latest products can sense when you're in the house and in which room, so the temperature can be adjusted automatically as and when needed.
Smart smoke and carbon monoxide detectors: Traditional detectors work well enough, but smart detectors go many steps further. If danger is detected, a smart smoke detector will send a notification to your smartphone and any other authorized contacts. Some even come with emergency lights to help guide you in the dark or smoke.
Smart home security cameras: Access live and recorded footage of your property instantly from any device, whether you're in the house or in a different country. More advanced systems even have face recognition and geofencing where set perimeters can define recording options.
These devices will likely stand the test of time for decades to come.
An Energy Efficient Home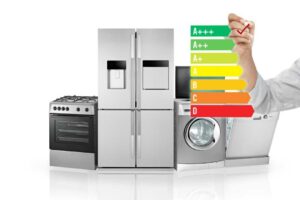 By improving your home's energy efficiency in the short term, you'll reduce overall energy costs in the long term. Energy efficiency improvements are integral to future-proofing your property, and there are several ways to go about this.
Upgrade to energy-efficient appliances: The less energy an appliance needs to run, the less you'll pay in energy bills. When purchasing a new appliance, look for the energy label and compare it with similar products.
Improve your home's insulation: Much of a household's energy bill is spent on heating and hot water. Proper insulation can go a long way to reducing costs. Spray foam is a popular method of insulating residential homes due to its airtight qualities, flexible use, and seamless application.
Energy-efficient roof shingles and tiles: Air conditioning can contribute a sizeable amount to your energy bills too. Energy-efficient roofing materials, including tile and shingles, reduce the heat entering your property, allowing you to reduce your AC usage.
Low-E windows: Low-Emissivity windows feature a microscopic coating that improves the thermal efficiency of the glass without minimizing the amount of light that enters your home. Our windows lose a lot of our home's heat during the colder months, and Low-E window options reduce this wastage.
Your trusted professional remodeling team will have many more energy-efficient solutions they can discuss with you before your remodel.
An Eco-Friendly Home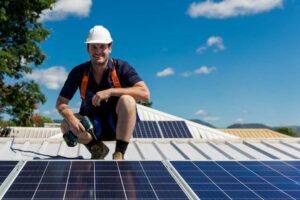 As well as energy efficiency, eco-friendly renovations that reduce your household's impact on the environment are gaining in popularity.
Recycled and reclaimed materials can be found in many products, including kitchen counter surfaces, building materials, tiling, and flooring.
Solar energy is already popular and growing in importance. Installing solar energy systems is an excellent way to future-proof your home's energy needs as well as care for the environment and permanently reduce your energy bills.
Consider 100% acrylic, low (or even zero) VOC paints. VOC is an acronym that stands for volatile organic compounds. These VOCs contain chemicals that are hazardous both to human health and the environment, even after the paint has dried.
Are you worried about using too much water? Consider a low-flush or low-flow toilet specifically designed to remove waste effectively using less water.
An environmentally conscious remodeling team will be able to provide you with a full range of eco-friendly options for your property.
Smart Future-Proof Design Choices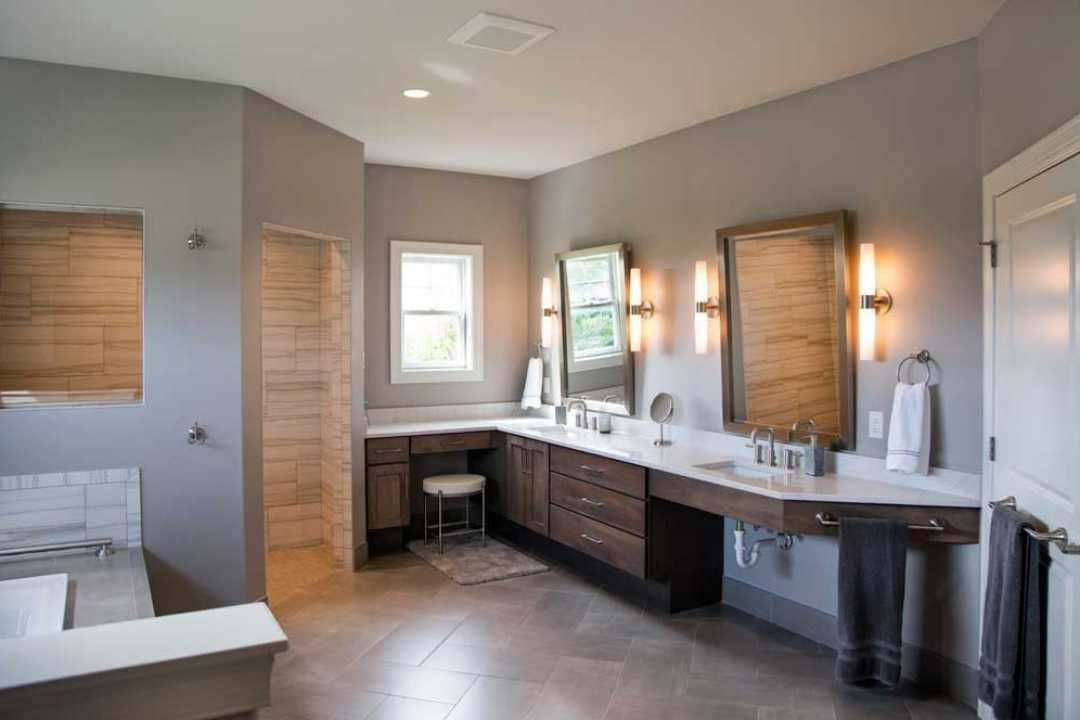 Future-proofing your home also requires consideration of how your design choices today might impact your lifestyle in years to come. If you want to avoid future remodeling costs, it's crucial to design a home that can stand the test of time in every way conceivable.
For example:
Universal Design: This design concept is about making life easy for people of all levels of ability, size, and age. It's beneficial for elderly or disabled family members now and in the long term if you see yourself living in your present home until your senior years.
Some Universal Design elements that improve form, function, and comfort include wider passageways, grab bars, curbless showers, non-slip flooring, and motion sensor lighting.
Flexible Spaces: A flex space is a dedicated room in your home designed to evolve with your family's requirements without significant modifications. For example, over a decade or two, your flex room might act as a guest room, nursery, child's bedroom, games room, and home office.
All major fixtures, fittings, and features are included with multiple potential uses in mind.
Intelligent Storage: You can never have too much storage. As time goes by, we inevitably find more things that need to be stored away. An important facet of future-proofing your home is ensuring you have proper storage systems in every room.
From custom built-in storage units in the kitchen to shoe cubbies and coat hooks in a multi-purpose mudroom, think ahead to how your family's storage needs might grow and adapt over time.
Choose a Qualified Madison Design-Build Firm
At Sweeney Design Remodel of Madison, WI, we've been helping homeowners create the homes of their dreams since 1954.
As one of the most trusted names in remodeling, we ensure fantastic results for every project we complete. Our 4-step design-build methodology seamlessly integrates both the design and build elements of a project.
Our experienced and friendly team guide homeowners through a proprietary design-build process where customers remain informed, engaged, and 100% satisfied. We can do the same with you.
Take a look at our special approach to home remodels and additions, sign up for our newsletter, and reach out to us directly. We look forward to discussing how we can help you achieve the perfect home that will stand the test of time.