Remodeling a basement requires careful planning and consideration, as with any room in the home. However, when the basement is part of an older home, like many in Dane County, there's even more to think about.
The older the basement, the more issues it's likely to have. Many contractors even shy away from working on older homes due to the age-related complexities. From the foundations and ceiling height to lighting, plumbing, and potentially hazardous materials, numerous issues need to be addressed when considering a basement remodel.
Important Basement Remodeling Considerations for Older Homes
In this article, we've brought together the most important issues that we discuss with our clients before remodeling and modernizing a basement in an older home.
Asbestos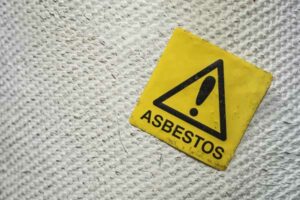 Many residential properties in the United States built before 1980 contain piping or ductwork wrapped in asbestos insulation. Although a natural mineral fiber, asbestos is highly toxic and was eliminated as a residential building material option in the late 1970s.
It is possible to leave existing asbestos in place if it's not deteriorating or exposed. But it's essential to have an expert determine whether it's safe to do so. In most cases, it's better to remove it anyway. Remember, never disturb asbestos by cutting or drilling into it. The release of microscopic fibers into the air is where the danger lies.
Leaking foundations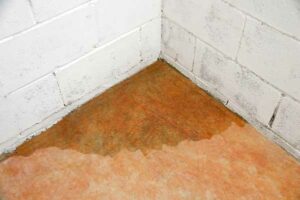 Old basements typically have cracks and holes that allow moisture to enter the interior environment. This leakage leads to mold and mildew forming that in themselves can be dangerous to health. Cracks and leaks often occur near drainage systems which might need to be updated.
In order to prevent water penetration, it's essential to repair foundation cracks and utilize moisture-resistant finishing materials. Fixing water leakage and moisture issues can either be relatively simple or a more complex undertaking, depending on the age of the basement and the quality of the original build.
Short foundation walls
Newer home basements typically have taller foundation walls than older ones. A new foundation wall will likely be 8 or 9 feet in height and built with conversion possibilities in mind. In an older home, a foundation wall can be as short as 7 feet to the underside of the first-floor joist.
Short foundation walls can make remodeling more difficult and minimize your remodeling options unless extensive structural changes are made. Adding drywall ceilings can make the basement wall height even shorter.
Updating heating and cooling runs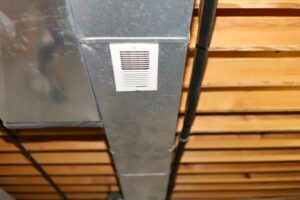 Proper heating and ventilation become important factors to consider when converting an old basement into a modern living space. Updating your heating and cooling systems will enable you to enjoy a more controlled environment when it comes to warmth and air quality.
How you update your heating and cooling depends on several factors, including how deep your basement is underground, how often you will use the interior, and the size and height of the basement space. For example, the temperature in a deeper basement is often easier to manage due to the ground being a little warmer at a deeper level. A zoned heating system can be a great solution for controlling temperatures and adjusting for numerous factors, including room usage, personal preferences, and environmental conditions. Zoned systems also help homeowners use their heating systems more effectively by distributing heat where and when it is needed.
Upgrading and additional electrical circuits for today's power needs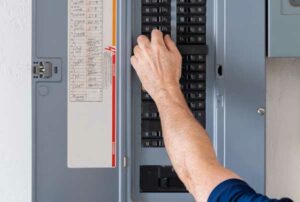 Another important factor to consider before remodeling a basement is your general electrical needs. In older homes, electrical circuits might not be up-to-code, leading to coverage issues and, worse, a serious fire hazard.
In other basements, there may be minimal electricity coverage in place, meaning an entirely new electrical plan may be required to match an upgraded basement with a new functional layout. Everything from wiring system types and outlet placements to potential water damage and electrical code requirements will need to be considered.
Bathroom plumbing installation
Are you considering converting a part of your basement into a bathroom? If so, unique and sometimes extensive bathroom plumbing will need to be installed. Depending on the age of your basement, this will likely require breaking concrete floors to complete the installation.
Modern bathrooms have fixtures that would have been unimaginable just 50 years ago. Older basements were not designed to be remodeled; let alone with the high-tech bathroom options that we see today.
Installing egress windows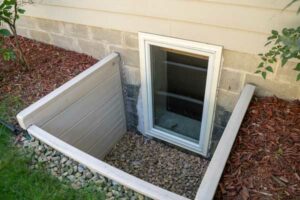 In years gone by, people used home basements primarily for storage, laundry, and utility needs. Windows were largely an afterthought if considered at all. When converting an old basement into a new living space, you'll need to install egress windows.
Egress windows are large windows that double up as an emergency escape route. Building codes in the United States mandate that all basement bedrooms and living spaces have such windows. This means that if your basement is entirely below ground level, you will require a well to be dug beneath the window frame.
Additional natural light
As well as the obligatory egress window, you can also think about adding more standard windows to increase the amount of natural daylight in a basement living space.
Natural daylight not only reduces your dependence on artificial lighting during the day, thereby reducing your energy bills, but is also a mood enhancer. So if you're going to use your basement as a living space or home office, plenty of natural light will help your mental, emotional, and physical wellbeing.
Lead paint removal
There's no dangerous lead in today's paints. But if you have an older basement dating from the 1970s and before, lead paint can still potentially be a serious issue. Lead poisoning can lead to severe chronic health issues, even decades after application to surfaces. It's therefore critical to have old lead paint removed professionally.
It's also wise to leave lead paint surfaces undisturbed where possible until removed. This means refraining from drilling or other forms of DIY on the coated surface.
Designing Your Basement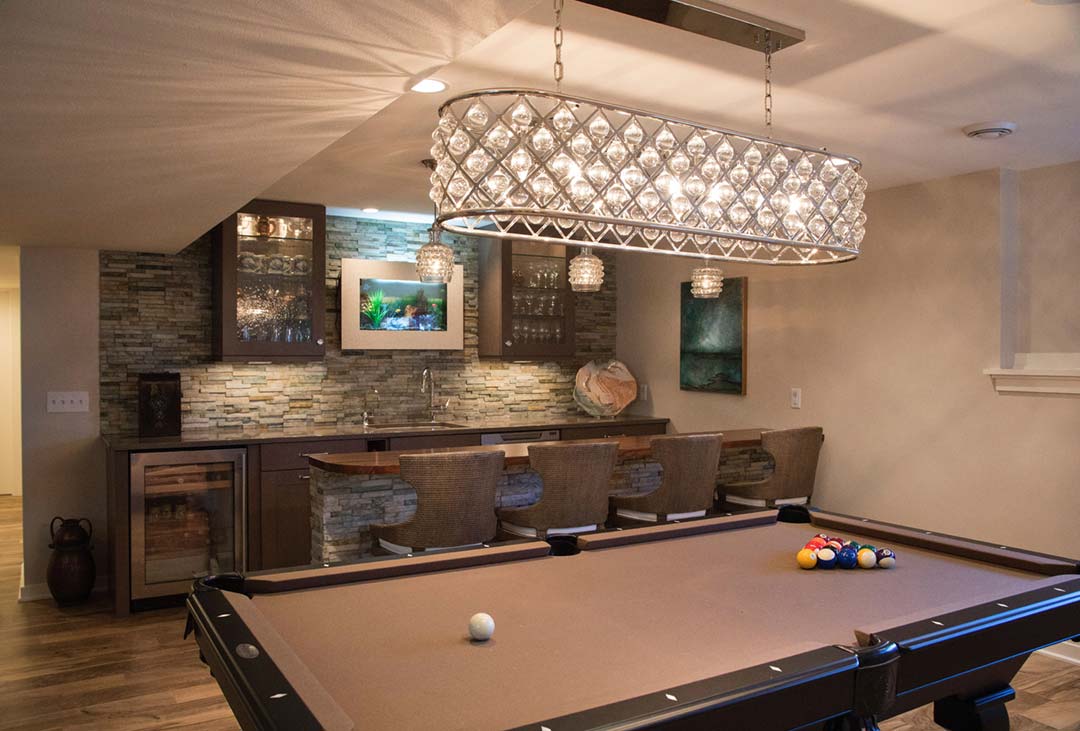 Once your older basement has been suitably modernized, it's time for the more fun 'design' part to begin. With a lot of underused square footage in your basement, there's a variety of potential functions it can fulfill.
Many homeowners turn their old basement into a space for their hobbies such as crafting, music, painting, writing, and even storing and showcasing wine.
For others, a basement is a center of entertainment in the form of a game room or home theater, where family and guests gather to enjoy gaming, music, or movie watching.
If fitness and wellbeing are a big focus in your life, you can turn an old basement into a gym, spa, or meditation/yoga retreat. And for the increasing numbers of people working from the comfort of home, a basement can also make an excellent home office.
And, of course, a remodeled basement can simply become an extra living or sleeping space, perhaps with ensuite bathroom facilities.
Choose a Qualified Madison Basement Remodeler
Here at Sweeney, we've been remodeling home basements throughout Dane County since 1954. We guide homeowners through a proprietary design-build process where customers are informed, engaged, and 100% satisfied.
Our friendly team comprises highly skilled tradespeople, each with the skills and experience to circumvent potential basement issues, from design to construction.
Older basements present unique challenges, and we've faced and fixed them all. Our highly trained and certified remodeling experts are ready to help.
Our 4-step design-build methodology integrates both phases of a project, ensuring seamless communication and accountability from everyone involved. That results in an unprecedented level of transparency and efficiency proven by client reviews of our stunning work and award-winning design.
But don't take our word for it: Take a look at our successful projects, sign up for our newsletter, and reach out to us directly.