A home remodel is a great time to incorporate energy-saving solutions that can help you save money in the long term. If you're considering remodeling your Madison property, it's sensible to look at the different cost-saving construction options available before you begin.
Reducing utility costs without impacting comfort and health is a focus for many homeowners. Thankfully, with modern advances in technology and construction, there are many ways to ensure your home remodel is energy efficient and friendly for the environment.
This article explores some of these construction strategies in more detail.
Take a Whole House Systems Approach
When upgrading your home, it's wise to take a whole-house systems approach to energy efficiency. This design philosophy considers the home as a single energy system with many interdependent parts. Each of these parts affects the central system differently and at different times.
The different parts of a whole-house system cover individual rooms and interconnected spaces and include appliances, insulation, lighting, heating, and cooling. By unifying all these systems, it's much easier to control the energy used at any given time.
Experienced design-build professionals understand how these different variables affect energy use in the home and can help you create an effective cost-saving system during your remodel.
Focus on Air Sealing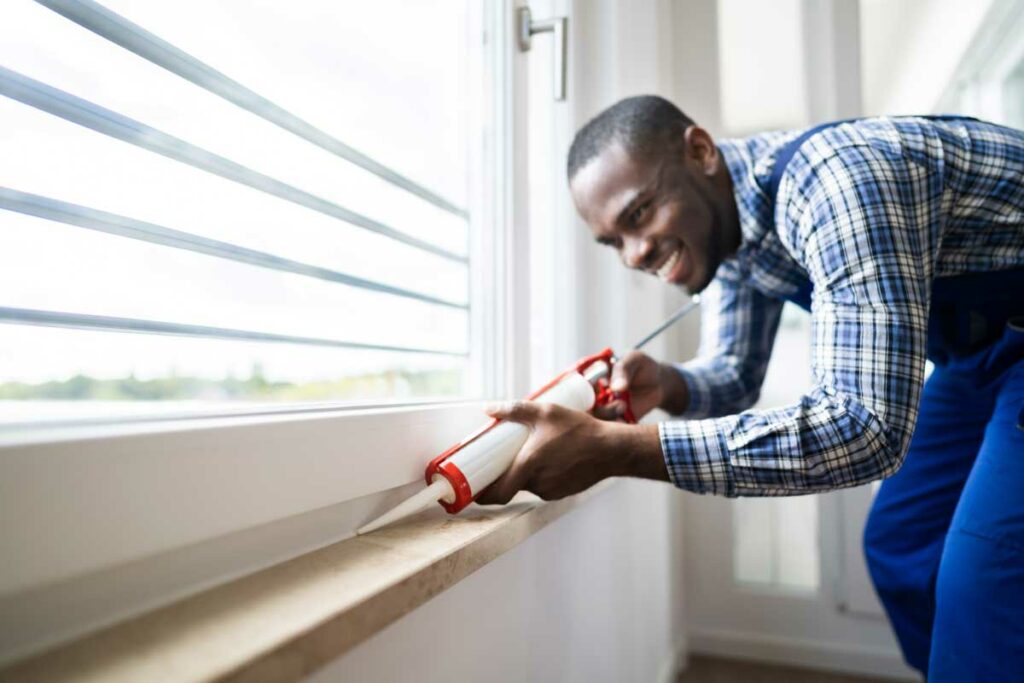 An effective way to cut heating and cooling energy costs is to focus on air sealing your entire home. Air sealing reduces the amount of air leaking in and out of the property. Leaks mean your energy systems have to work harder to compensate for the temperature changes, and can lead to interior moisture damage.
Caulking and weatherstripping are two of the most effective ways to air-seal a house. During a home remodel, your design-build team will factor in ways to reduce leaks using these methods and more when adding doors, windows, fireplaces, plumbing, wiring, flooring, and ceilings, among other places.
Choose Highly Insulated Windows and Doors
As already mentioned, windows and doors are sources of heat loss or gain. They contribute to over 25% of residential heating and cooling energy use, which is a significant amount. A remodeling project is as good a time as any to replace old windows and doors and install energy-efficient replacements.
ENERGY STAR certified windows are a safe bet and come with National Fenestration Rating Council (NFRC) energy performance ratings. There are many different window types with several insulation options, including gas-filled windows with Low-E coatings for cooler climates and special coatings for warmer ones.
Super Insulate All Sides of a Space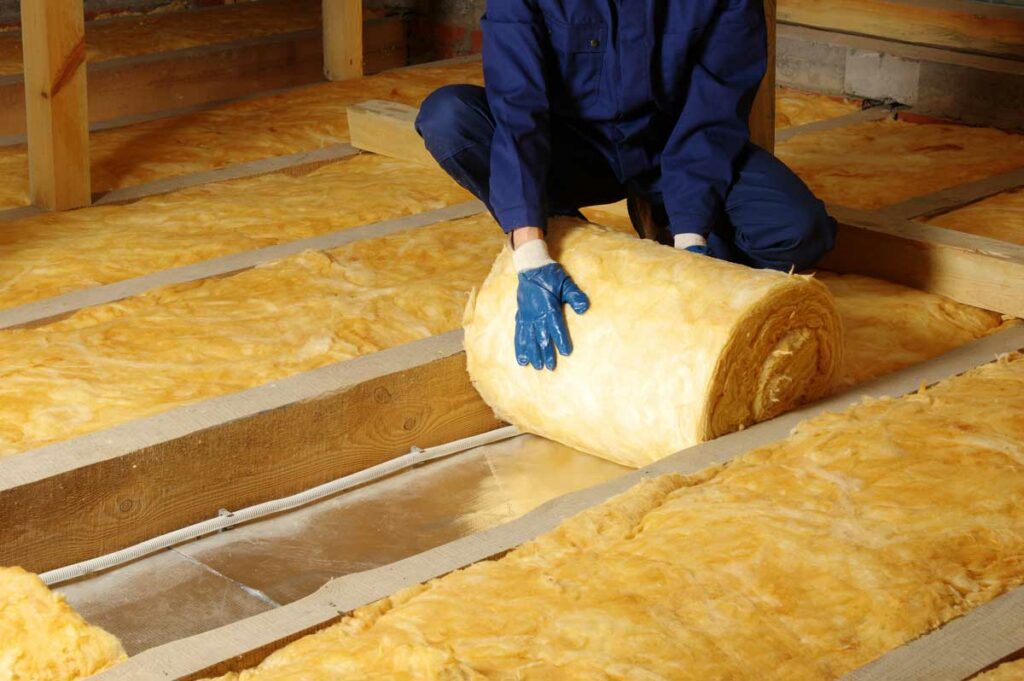 As well as sealing windows and doors in isolation, it's vital to super insulate the entire building envelope. This means sealing all six sides of different rooms and the house's exterior. Remember, floors and ceilings also require insulating materials to ensure optimum home energy efficiency.
Building materials all come with an R-value per inch of thickness. This value stands for the thermal resistance property of the product and denotes how effective it is when resisting the flow of heat. Optimizing insulation thickness and the R-value differs between floors, ceilings, and walls. The requirements also vary depending on your regional climate.
Maximize Air Quality
Airtight homes are fantastic for energy efficiency but can lead to poor indoor air quality without proper ventilation. For a clean and healthy indoor environment, it's crucial to eliminate indoor pollution sources using cost-saving and environmentally friendly systems.
Among the great solutions available are automatic controlled ventilation systems that bring in fresh filtered air and expel stale air. The heat from the ventilated air can also be captured using energy/heat recovery ventilators. This heat is then returned to the interior via the fresh incoming air.
Choose an Efficient Heating and Cooling System
Reducing the energy required to heat and cool your home is essential when cutting your energy bills. Heating your home typically uses up to approximately 29% of all residential energy usage. Investing in low-energy and low-carbon heating alternatives can reduce this percentage, and a home renovation is a perfect time to achieve this aim.
There are several efficient heating and cooling systems for the modern home, and these are best judged according to their annual fuel utilization efficiency rating (AFUE). The higher the rating, the more energy the system converts into usable heat.
It's also important to consider your home's primary energy source (i.e., natural gas, electricity, or solar) and whether you want to – or can – change it based on energy efficiency and costs.
Be Smart About How You Heat Your Water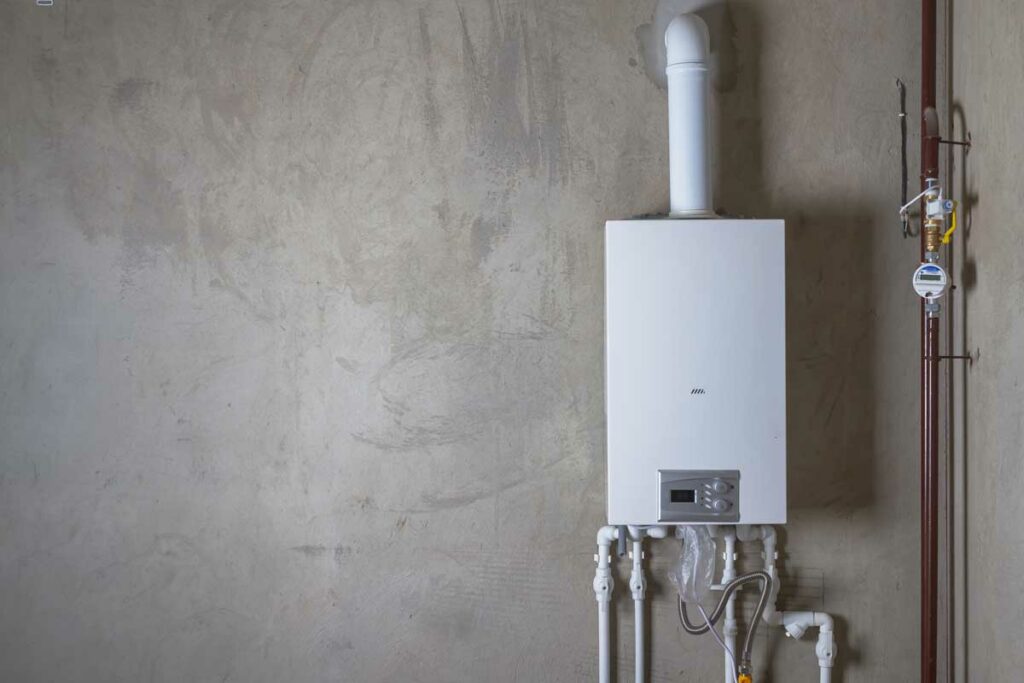 Second to space heating/cooling when it comes to efficiency improvement is how you heat your water. Water heater efficiency is judged by a uniform energy factor (UEF) which is essentially the amount of fuel converted to usable heat. The higher the percentage, the better.
The type of water heater you install is also an important cost-saving factor. Several options include solar thermal water heaters (ideal for larger homes), heat pump water heaters, and electric resistance water heaters. Your trusted remodeling partners will advise you on the best choices for your unique property, bearing in mind its location, size, and applicable systems.
Choose Energy-Efficient Appliances and Electronics
It's easy to forget what an impact our everyday appliances and electronics make on our energy bills. From kitchen refrigerators and ovens to washing machines, showers, and home office gadgets, the items we use multiple times per day also come with energy-efficient options and alternatives.
When choosing cost-saving appliances, look for products with a low annual electricity (kWh) consumption. Many home appliances come with an Energy Guide label highlighting an estimate of the average energy consumption and operating cost. You can also install specialist electricity usage monitors that help you measure how much energy you are using.
Choose Power-Saving Lighting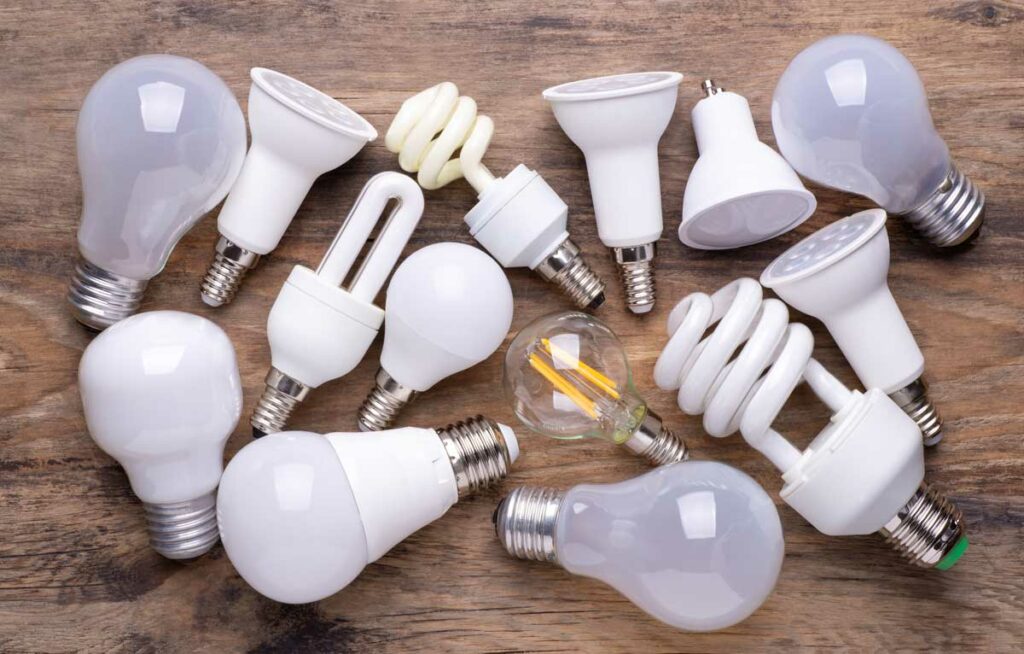 Lighting is another significant energy drain for most American homes, accounting for about 15% of total electricity usage. If you haven't done so already, a fast way to reduce lighting costs is to switch from incandescent bulbs to LED lights, which are more energy efficient by up to 90% and last far longer.
When remodeling your home, a great design strategy is to optimize your interior for natural daylight. This includes strategically placing windows so you gain the most natural light throughout as much of the day as possible.
Task lighting is also more cost-effective than whole-room lighting, and this is something experienced design-build teams will help you figure out for optimum results.
Your Dedicated Design-Build Firm in Madison, Wisconsin
At Sweeney Design Remodel of Madison, WI, we've been helping homeowners create the homes of their dreams since 1958.
As one of the most trusted names in remodeling, we ensure fantastic results for every project we complete. Our 4-step design-build methodology seamlessly integrates both the design and build elements of a project.
Our experienced and friendly team guide homeowners through a proprietary design-build process where customers remain informed, engaged, and 100% satisfied. We can do the same with you.
Take a look at our special approach to home remodels and additions, sign up for our newsletter, and reach out to us directly. We look forward to discussing how we can help you achieve the perfect home.