A Guide for Understanding the Realistic Differences between Low, Mid-Range and Upscale Kitchen Remodel Budget Ranges
Inflation Nation
As the world slowly but resolutely comes out of the pandemic, what we all feared has come to pass: record rates of inflation, especially here. The annual rate of inflation in the United States hit a shocking 6.2% in October 2021, the highest in more than three decades. That's had a direct impact on our lives, from gas prices to grocery bills, not to mention renovation projects.
Given the current financial climate, an already costly remodel seems particularly daunting. You've been coveting that Dream Kitchen for years, and figure now is the time to make it happen, but no doubt feel some sticker shock. With food costs alone double what they were a year ago, you and your family feel the pressure. But have no fear, this blog post is for you.
The reality is that bathroom and especially kitchen remodels are costly by nature. Not only do material costs accrue (tile, cabinets, countertops, and the like), but unlike living rooms, bedrooms, or recreation rooms a kitchen requires an extensive infrastructure, including plumbing, mechanical, and electrical work which can be expensive if you are moving walls and relocating these elements. If you have more expensive tastes, tens of thousands of dollars can be added to the cost of your remodel in appliances alone.
Making matters even more challenging, the pandemic has placed additional cost pressures on the entire remodeling industry, boosting the price of admission, especially for a kitchen remodel. Factors are many, including a substantial increase in the costs of raw materials and labor, global supply chain issues and tariffs, and a surge in demand as remodels are at an all time high.
But the good news is a kitchen remodel adds tremendous value not only to your everyday quality of life, but the overall value of your home. According to the Cost vs Value Report for the Madison, Wisconsin area, the resale value of a mid-range to upscale major kitchen remodel is over 60%. The adage "You get what you pay for" applies to kitchens — let's see how and why.
The Power of Choice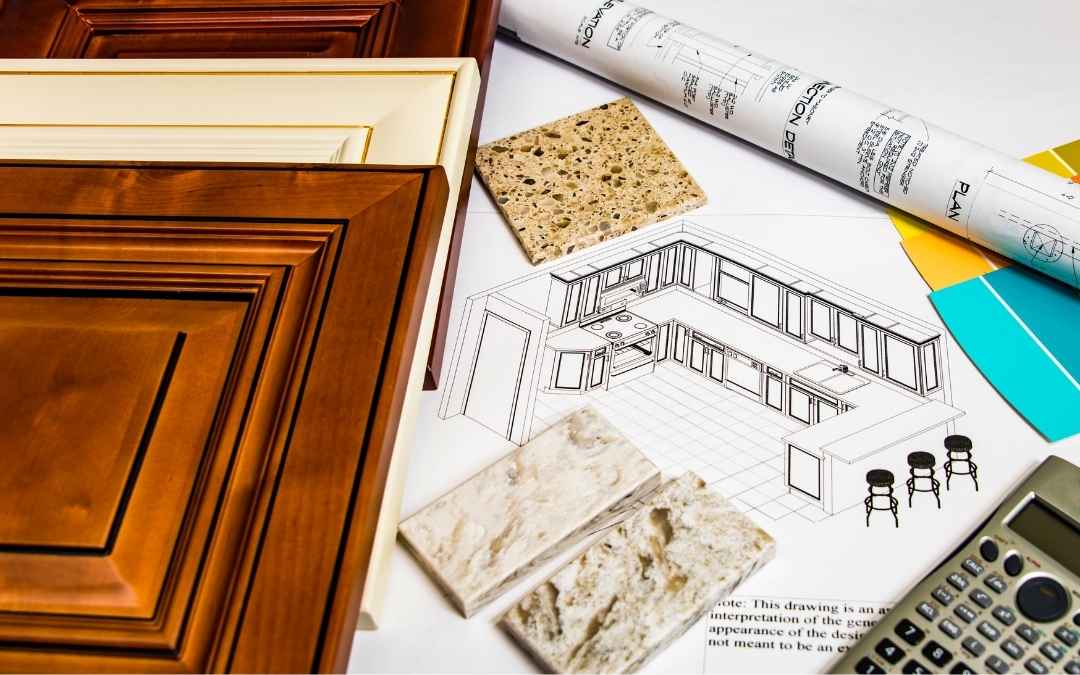 The type and scope of kitchen remodels vary as much as the homeowners who do them, so knowing all your options is the first and best place to start. Since the overall budget of your new kitchen will be dependent on the specific choices you make, having a solid understanding of cost ranges before you make any big decisions will help you plan and avoid surprises later on.
Industry experts have broken down costs by type of work and materials, which help get our bearings. For example, depending on the overall scope, cabinets will account for 20-40% of your overall budget, countertops 10-30%, flooring and walls 10-20%, appliances 10-20%, HVAC and ducts 5%, fixtures about 5%, and electrical and plumbing roughly 10%, respectively.
Make My Kitchen Pretty: The Basic Cosmetic Makeover ($25K-$50K)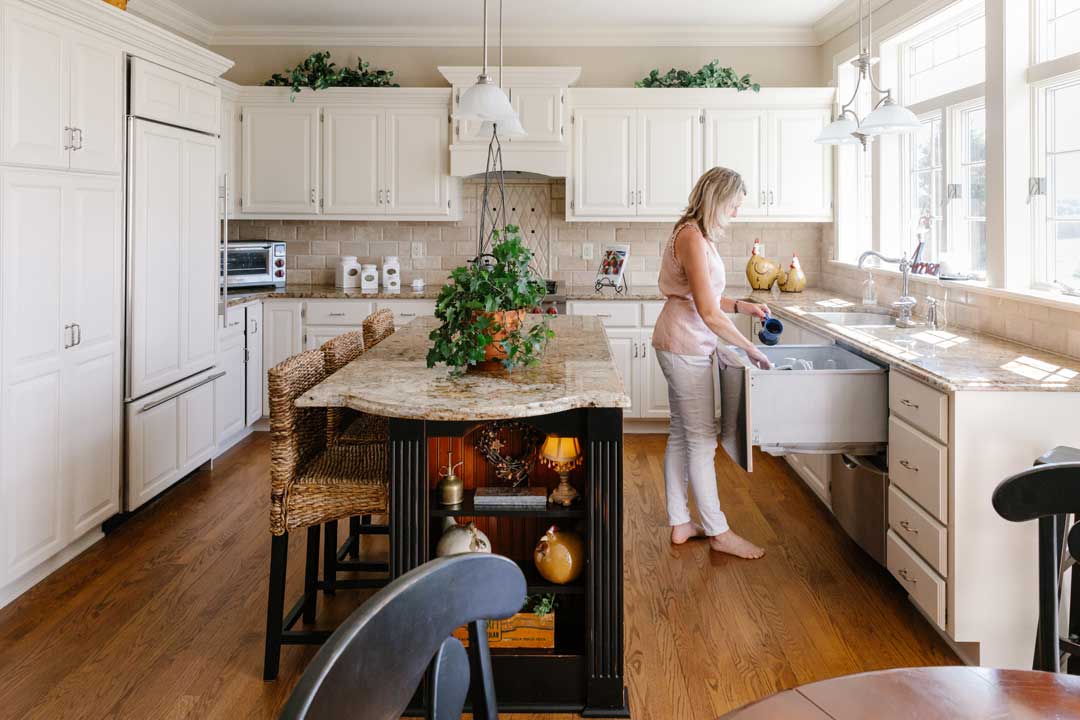 You and your family likely spend more time together in your kitchen than anywhere else in your home. That places unique demands on its design and functionality: you want it to look and feel great, but also need it to be as convenient and efficient as possible for cooking, entertaining, and simply hanging out in. So if your budget is more modest, focus on the essentials.
This more basic, cost-conscious option limits you in terms of making any significant structural changes or buying new high-end accoutrements, yet instead encourages your creativity to shine. The key here is repurposing and adding on, such as refurbishing rather than replacing old cabinets, and adding zip with ceramic tile backsplashes, new countertops, and current lighting.
A fresh paint job, reworked trim, and new decor can be transformative when done well. Simple upgrades are often surprising in their impact, so partner with your contractor and work with an interior designer to make the most of every dollar spent. Look into refurbishing existing cabinets, countertops, and floors with new and affordable materials, with an eye toward beauty and utility.
Out with the Old, In with the New: Remove and Replace Remodel ($50K-$90K)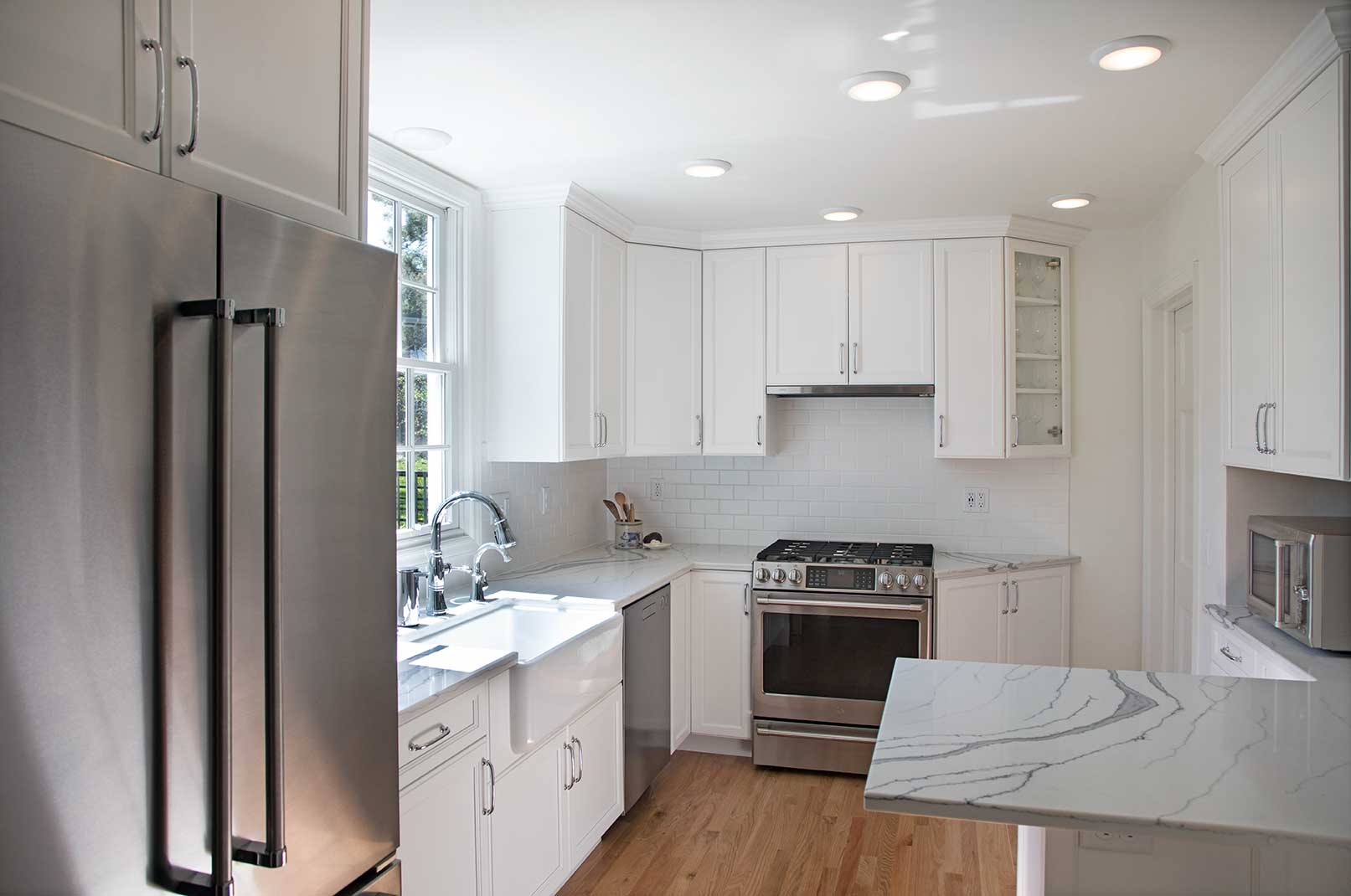 Your mid-tier option can strike the perfect balance between affordability and value. Here your additional options are directly proportional to your upper budget boundary, so make sure you do thorough planning with your remodeling contractor to ensure the best value. With the added dollars, you now have more flexibility in terms of layout, finishes, fixtures, and appliances. Indulge!
Have you always wanted that open kitchen? Wouldn't an island be ideal for food prep, additional storage, entertaining guests, and just hanging out with the family? Have the locations of the fridge, sink, and dishwasher been inconvenient and annoying? Within this budget you can recreate an optimal layout, and even have money left to make the upgrades you've wanted.
Now's the time to add countertop and storage space, buy new cabinets, upgrade faucets and build-in your dishwasher and microwave, embed that recessed lighting you've always wanted. And don't forget new floors and a fun, fresh look to the walls and surfaces. How about a stainless steel sink, vented range hood, and new high-tech refrigerator with all the fixings?
The Full Monty: Custom Dream Kitchen ($90K-$175K)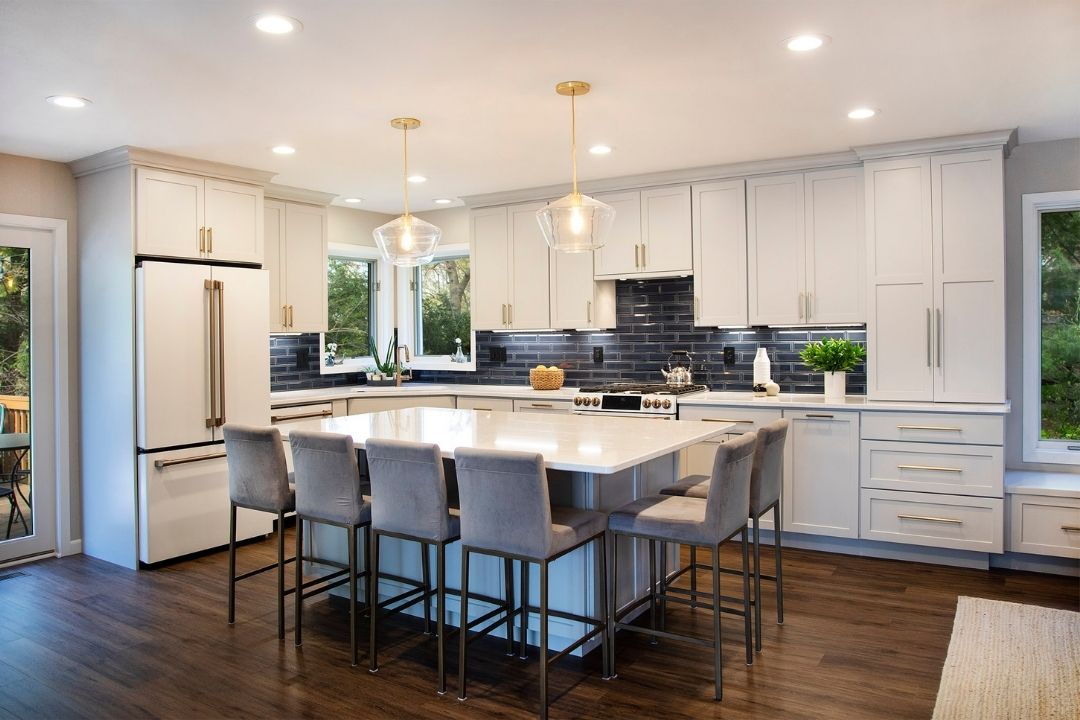 As we've seen, a new Dream Kitchen not only improves you and your family's quality of life, but boosts the resale value of your home. The gift that keeps on giving, give yourself the ultimate holiday present with a major kitchen remodel, one that offers you and your remodeling contractor the greatest flexibility in terms of re-engineering your kitchen from floors to ceiling.
Here planning becomes even more important, since you have the chance to move walls and the location of fixtures and appliances to best suit your functional needs and design expectations. Team up with your remodeling contractor to map an ideal layout, populated with the highest quality cabinets, countertops, fixtures, appliances, and lighting you've always wanted. Now is the time to splurge.
With a bigger budget more exciting options: custom cabinetry, high-end built-in appliances, marble and quartz countertops, hand crafted floors. Consider a brass sink, vaulted ceiling, La Cornue hooded range, and other luxurious essentials and extras. Remember that it all starts and ends with your vision: Make choices that make design sense, and you'll love the result.
Make a Wise Remodeling Contractor Choice
A people-centered business since inception in 1954, Sweeney Design Remodel of Madison, WI believes that remodeling is better when steeped in values. By guiding homeowners through a proprietary design-build process, customers are informed, engaged, and 100% satisfied. Their commitment to transparency and accountability has made Sweeney one of the most trusted names in remodeling, garnering gushing reviews, stunning work, and award-winning design.  
If you are considering a mid-range or major kitchen remodel, Sweeney Design Remodel will bring you a deep team of highly skilled tradespeople, each with the talent and experience to circumvent potential issues, from design through construction. We never cut corners, and always adhere to a higher set of quality standards while ensuring your kitchen remodel gets completed on time and on budget.
Our 4-step design build methodology integrates both phases of a project, ensuring seamless communication and accountability from everyone involved. That results in an unprecedented level of transparency and efficiency proven by client reviews of our stunning work and award-winning design. But don't just take our word for it: Take a look at our successful projects, sign up for our newsletter, and reach out to us directly. Let's create your Dream Kitchen!