Any home designer will tell you that home interiors circle around an endless cycle of trends. Colors, patterns, materials, and style lines come and go whether you're talking about the use of space, cabinets, or floor coverings. Ever wonder how people lived with shag carpeting, trapping all that dirt on the floor? Thankfully, that trend has passed.
Functional remodeling choices that stand the test of time give your home a classic feel, no matter what trends are coming or going. Here are eight classic design elements that will never go out of date. Consider adding them to your next remodeling project.
#1: Shaker Cabinets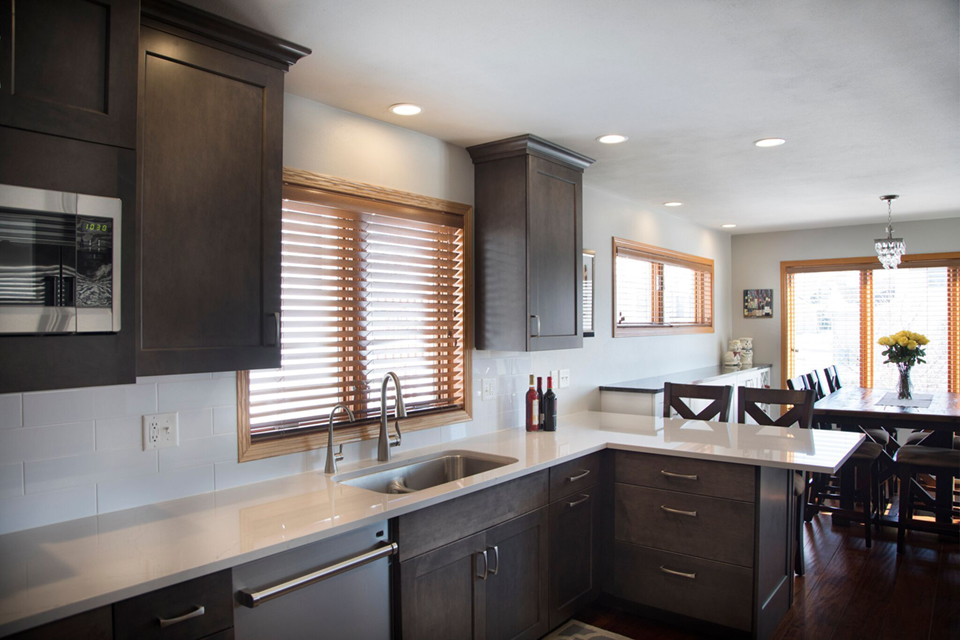 According to the 2020 U.S. Houzz Kitchen Trends Study, 61 percent of homeowners still choose Shaker-style cabinetry when upgrading their kitchen. Their simple, 5-piece construction with a recessed center panel complements all kitchen designs. The simple, clean lines of the Shaker cabinet, with no embellishments, will not detract from your style—whether traditional, modern, or something in between. And, if you want a mix of different styles, or sometime in the future wish to change it altogether, a quality-made Shaker-style cabinet will last decades and look good too.
#2: Custom Built-Ins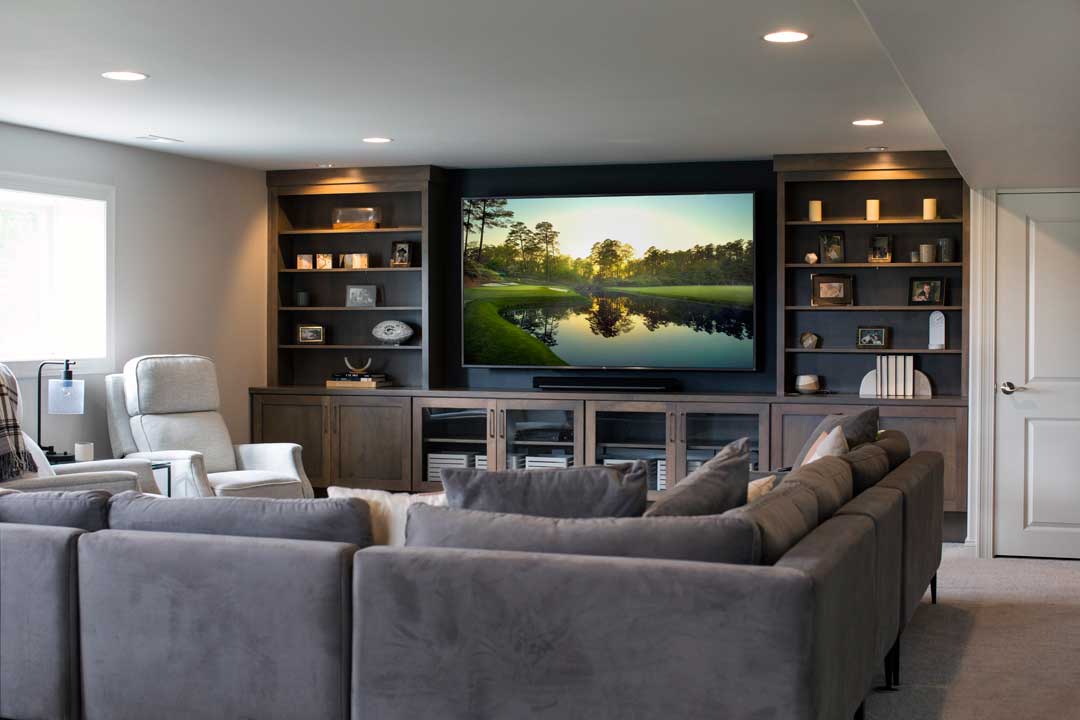 Built-ins come in all manner of shapes and sizes. In 19th and 20th Century farmhouses, you'll find china cabinets built in the dining room. In Victorian-style homes, library shelves were fashionable. Of any type of fixture, the custom built-in continues in both functionality and popularity.
Built-ins blend in with your style because they're part of the home. Their seamless presence supports a spacious, minimalist appearance because your decor requires fewer pieces of furniture. They also can act as a blank slate, whereby you choose their function to fit your needs as they change over time.
Other examples of built-ins you may include in your home:
Window or alcove seating

Under-the-stair shelving

Butler pantry

Bar and wine rack

Coffee bar

Entertainment wall

Master closet cabinetry
#3: Multi-Purpose Mudrooms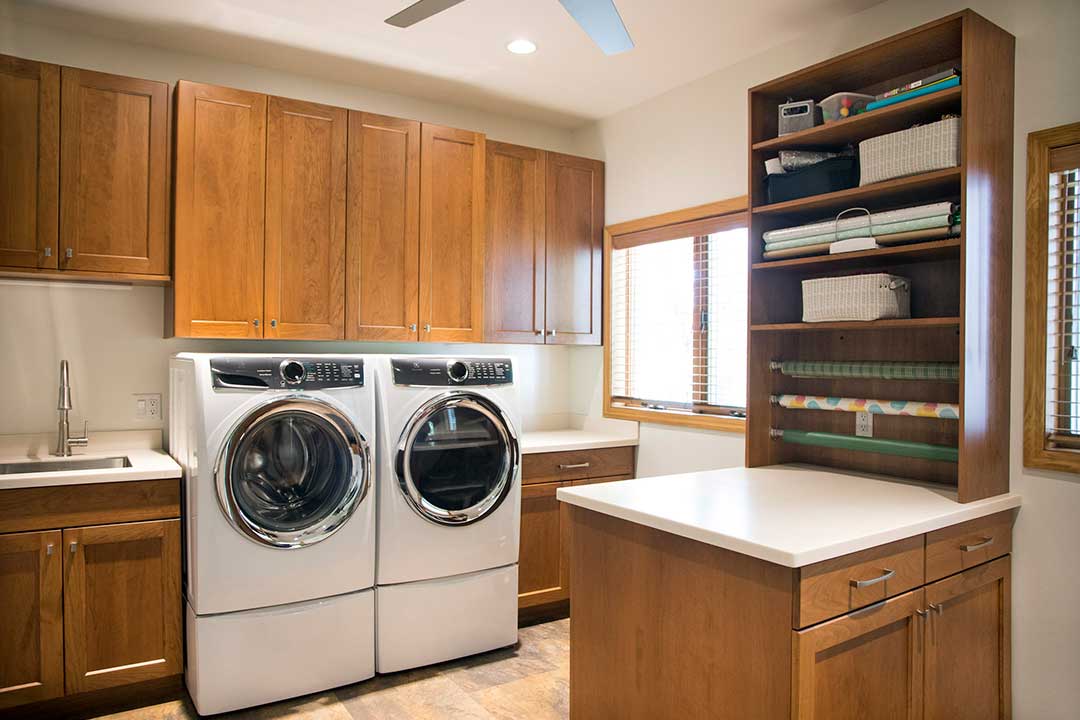 Your family's point of entry into the home easily can become a dumping ground if you don't have an adequate organizational system. Besides the ubiquitous key hook, a properly designed mudroom includes a place for everything. From shoe cubbies and coat hooks to baskets for accessories and outdoor play equipment, a multi-purpose mudroom saves your sanity. 
When designing your mudroom, ask yourself the following questions:
Will it be the main point of entry for both family and guests?

What do you need to store here?

Will it include the laundry area?

What style do you envision and will it transition to the next room?

What about lighting?
Once you have the questions answered, you're better able to choose from some of the following mudroom options.
Cabinets and/or bins for storage

A bench for sitting while putting on shoes

Boot warmers for the winter months

A sink for washing dirty hands, bathing pets, or cleaning muddy shoes

A tech docking station

A pet feeding area
#4: Storage, Storage, and More Storage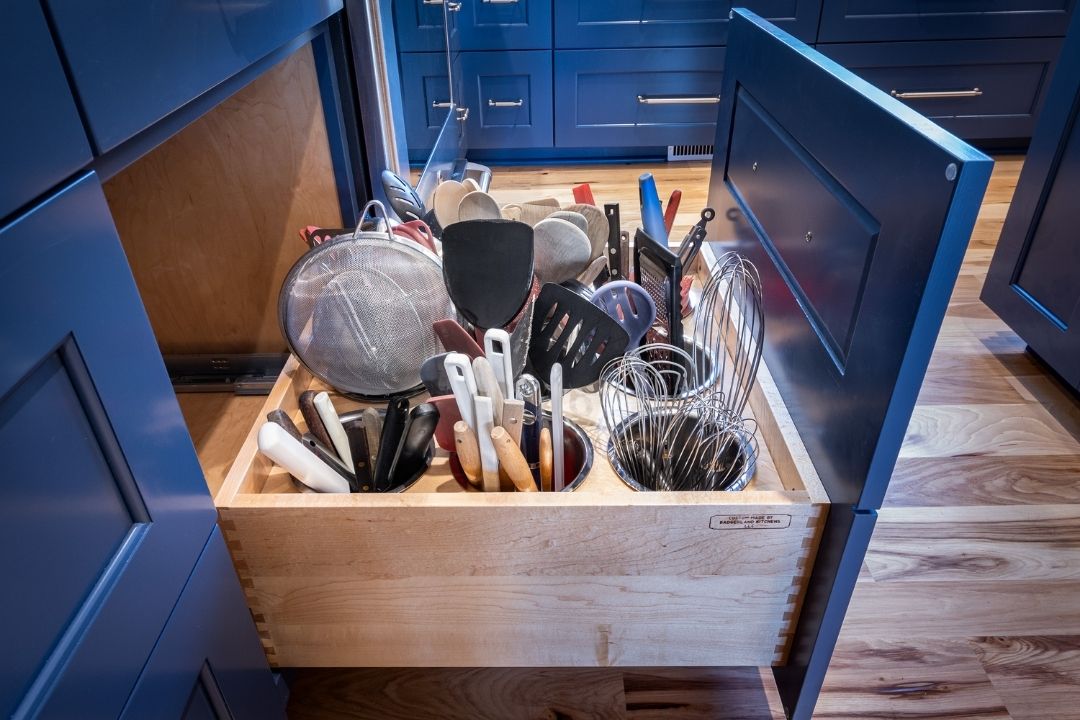 Storage never goes out of style. The more places you include organizational and storage options, the more timeless your home becomes.  According to Houzz, the median spend on closet upgrades jumped 43 percent in 2020. But storage is more than just a closet. It's making wise use of the space you wouldn't necessarily think of using. A professional organizer or storage designer can help you find extra storage potential in your home. Or, here are a few options to ponder. 
Go vertical—Take advantage of floor-to-ceiling wall space to maximize your storage options. Full-height built-ins don't just provide more shelves, cabinets, or cubbies, they increase the value of your home.
Look for unused space—Shelves can go virtually anywhere—a few inches below the ceiling, inside an unused fireplace, or under the stairs. Built-in drawers under the main stairway could hold everything from seasonal clothes and home decor to linens. Or create extra pantry space under a back stairway off the kitchen. 
Repurpose space—Can you turn an extra bedroom into a master closet? Can you create a mudroom or laundry area from a seldom-used side porch? Repurposing rooms you no longer use for their original purpose is another option for creating storage.
#5: Curbless Showers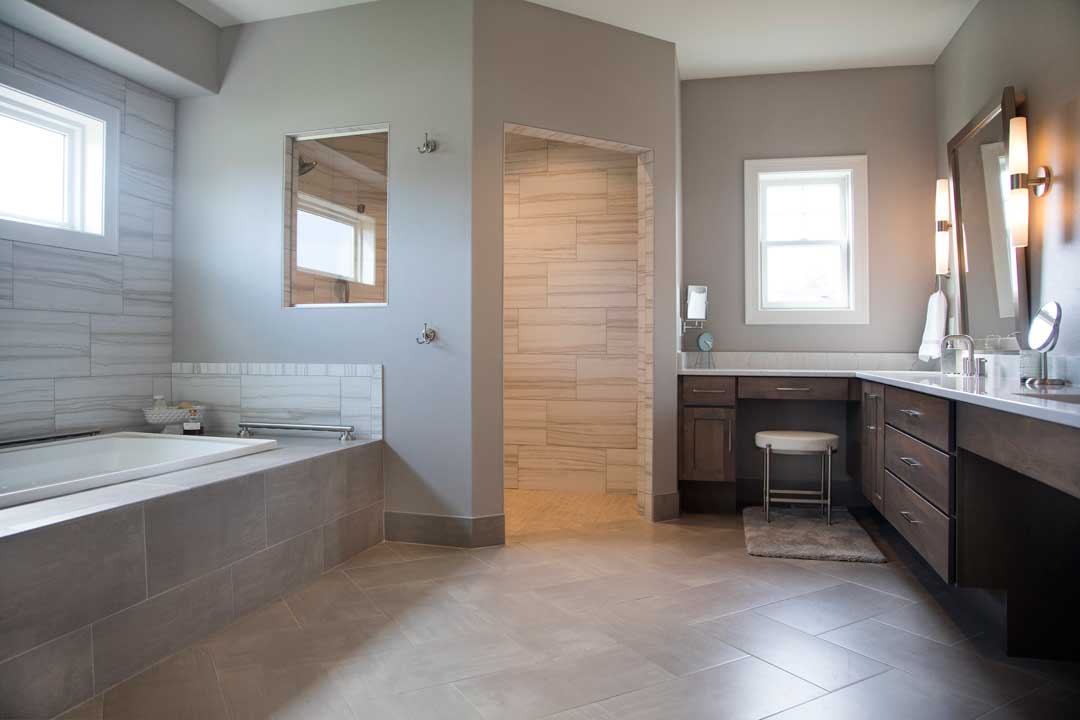 A curbless shower floor is flush with the rest of the bathroom floor, creating clean lines for a sleek, modern look. What started as a design for the physically challenged has quickly become popular for the spa-like style. Homeowners like curbless showers for several reasons. They…
Eliminate tripping hazards

Promote cleaner design

Create a more marketable home

Allow for aging in place

Maximize the space

Are more luxurious
#6: Flex Spaces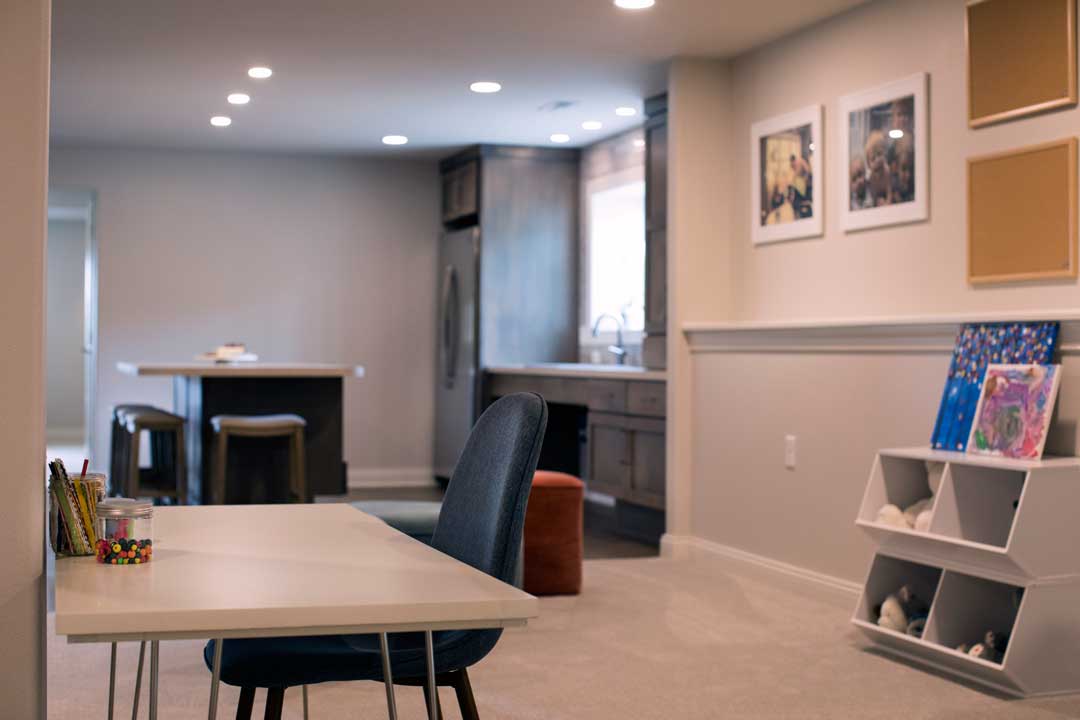 More than a "bonus room" over the garage, flex space is a room that grows with your family. This year it could be a playroom for toddlers or an office for the work-from-home parent. Next, it could be the home gym or art studio. 
Or, "flex" could refer to a room with multiple purposes. A home office that also contains a Murphy-style bed doubles as a guest room, for example. Creating flex space in your home gives it a timelessness that it otherwise wouldn't have and makes it more marketable for families in all stages of life.
#7: Universal Design Principles
Universal Design refers to home design that makes living easy for people of all levels of ability, size, and age. While you may be thinking of grab bars in the shower or a comfort-height toilet, there are a lot of other elements included in Universal Design. These elements improve form, function, and comfort for everyone in the family, both now and in years to come. A few Universal Design elements to consider for your next remodel include:
Motion sensor lighting

Curbless Showers

A ground-floor master suite

Non-slip flooring in the bathrooms and kitchen

Wider passageways
When you include Universal Design principles in your home, it attracts more buyers, making the home more marketable. But if you decide to age-in-place, your home will continue to be comfortable for as long as you're there.
#8: Mixing Materials
Create a timeless appeal to your home by mixing styles and materials from different designs. Using a few modern pieces in a traditional home or antiques in a modern one brings a sense of diversity that your home would otherwise miss if you were stuck in one type of design. Mixing styles and materials also keep your home from becoming outdated sooner. Professional designers recommend applying the 80/20 rule when mixing materials. For instance, 80 percent of your materials are hard surfaces like tile or hardwood and 20 percent are plush, like a faux-fur covered chair, a shag rug, and oversized pillows.
Would you like your home design to endure the endless cycle of trends yet remain stylish and sophisticated? Let Sweeney Design Remodel help you identify your needs and begin the planning process. From custom built-ins and flex space to a Universal Design throughout, Sweeney's portfolio doesn't disappoint. For the latest in Madison home design trends, and a wealth of other remodeling wisdom, subscribe to our newsletter TopNotch, or reach out now to schedule a 30-minute phone consultation with a member of our team.