For all of us, COVID-19 has changed our lives and habits, likely forever. We have had to quickly adjust and adapt to a life largely spent at home, and many of us have had to embrace telework. As a result, homeowners across the globe are using their homes in ways they never imagined, and likely, in ways they never intended.
Even after COVID-19 restrictions are lifted, we're likely going to see a change in the way we envision and plan our home living spaces. Here are a few trends we expect to see as a result of the pandemic:
Multi-purpose, flexible spaces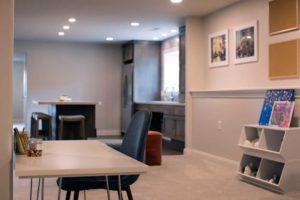 Gone are the days of rooms having one purpose, and one purpose only. Today's changing, mobile society has homeowners looking to adapt their homes to fit their families' continuously shifting needs. If we are going to plan for a period of confinement in the future, rooms with multifunctionality will be critical for not only remote work, but other flexible living purposes.
Does your lifestyle currently require more entertainment space? Need accommodations for an aging family member? When it comes to maximizing the space in your home, there are endless possibilities for turning a multi-purpose or "flex" room into everything you need it to be—stylishly and efficiently. Turn a study or office into a temporary guest room. Convert a corner of your basement or lower level into a comfortable home office. Build out a functional gym in a corner of your family room. Convert a small bedroom nook or alcove into a cozy reading area. The idea is to design rooms that can easily do double duty when the need arises—now or in the foreseeable future.
Split, Undefined spaces
Large, undefined spaces can be split into multiple, purposeful rooms with unique architectural details like glass or sliding barn doors. Popular today, these design elements are helping families reinvent their homes by turning one room into two. Whether you need dedicated office space, a separate bedroom, or even a built-in mini-bar, the options are endless.
Dedicated Home Offices
People who never planned to work from home this year suddenly found themselves doing so for months on end. At the same time, their employers learned that telecommuting was a viable option, even in fields where it hadn't been considered before. As employers look for inexpensive ways to increase employee satisfaction and loyalty, expect more workplaces to embrace occasional telework. As they do, more workers will want dedicated home offices that allow them to work remotely and comfortably. Considerations should be made for custom-designed cabinetry to store printers, office supplies, and/or hide electronic cables; and ergonomic workspaces designed for safety, comfort, and performance.
Workout Rooms Fit for Home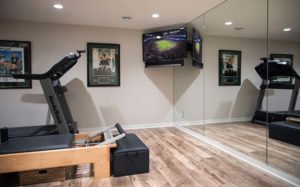 Even people who made excuses not to go to the gym before COVID-19, suddenly found themselves needing to workout during the "stay at home" mandate. In anticipation of containment in the future, more homeowners will be looking at ways to incorporate personalized fitness areas into their homes, whether it be a full free-weight set, barre class set up, basketball court, treadmill, or exercise bike.
Gone are the days of keeping exercise equipment in the garage. Expect them to be incorporated into large living areas—near televisions, electronic equipment, and shared family spaces, or in their own designated rooms.
More Mudrooms and Laundry Rooms
After months of confusion about the virus and how it's spread, many of us returned to our homes after work or a trip to the store in a quandary about where to leave our clothes and shoes, unclear what is contaminated and putting our families at risk.
In the future, homeowners are likely to remain conscious of the germs and bacteria that family members are carrying into their homes. They'll want a place to safely leave their clothes, shoes, coats, bags, and other wearables. As a result, we expect to see more homeowners looking to add mudrooms and laundry rooms near back doors or incorporated into dedicated entryways.
Natural Light and Outdoor Spaces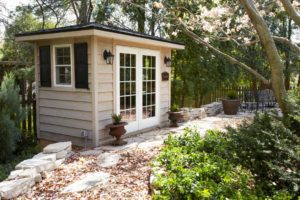 As a result of containment, homeowners have become more acutely aware of the benefits of adequate lighting, particularly the mood-lifting effect of natural lighting and outdoor living spaces. Larger windows, and more of them, allows homeowners to brighten up their space and let the outdoors in, ultimately lifting their spirits.
Outdoor living spaces, which have been cherished for years, will continue to be popular, but not just for entertaining. Homeowners now realize that even a small outdoor space is better than no outdoor space at all. With the right backyard essentials, people can essentially live outdoors year round (with full kitchen amenities, living room, television, etc.), and even set up a comfortable work space. Expect to see a resurgence in large decks, patios, outdoor living rooms, and outdoor kitchens.
Smart Materials and Technology
Even people who never thought of themselves as germaphobes have spent ample time disinfecting their homes and learning how to protect them from COVID-19.
As a result, more homeowners will carefully consider the countertop surfaces and flooring materials used in their home—how easy they are to clean and how resistant they are to germs. Homeowners will be more willing to invest in air ventilation and water filtration systems.
In addition, people who work at home will be looking for ways to soundproof their walls, secure online meeting platforms, utilize reliable Wi-Fi, speakerphones, TV connections, and more.
Technological advances that reduce the spread of germs—like hands-free faucets, toilets and voice-controlled devices—will also become more prominent in our homes, particularly as we we look for easy ways to avoid contact with potential contaminants.
We Need Homes That Make Us Feel Good
There's no denying that a "Stay-at-Home" mandate like this one has created a lot of skepticism. Truth be said, there may also be a silver lining. In addition to bringing people together, caring for one another, and uniting people in a fight to end this pandemic, we've rediscovered our homes—the value of a good workspace, a well-designed multifunctional living space, and a private sanctuary, for starters.
It is certainly our life's mission to help homeowners design and build these livable, more enjoyable spaces in their homes. We will help you plan your new space, think about how you live in it currently, and what you might need going forward.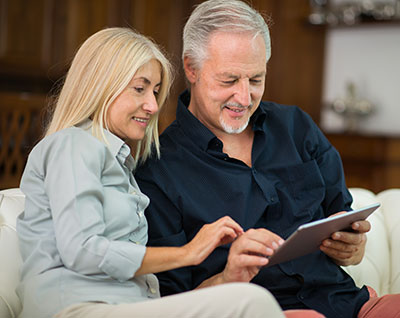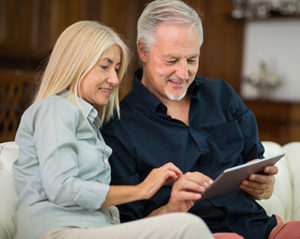 Ready to start a conversation about your home design challenges?
 Contact Sweeney Design Remodel for a virtual design consultation.
Not quite ready? Sign up for our monthly eNewsletter to stay up to date on all things home remodeling.