Journeymen Carpenters: The Next Generation
Home remodeling done "The Sweeney Way" is remodeling done better thanks to being steeped in our core values: trust, honesty, security, and professionalism. These heartfelt people-first values create a warm and fun environment where our team of experts become your reliable and easy to work with partners throughout every step of your design build project. 
The result is a people-centered business that's become one of the most trusted names in remodeling with gushing reviews, stunning work, and award-winning design. Our customers know they can remodel with confidence thanks to complete transparency and accountability — and a carpentry team empowered by another core Sweeney value: promoting from within.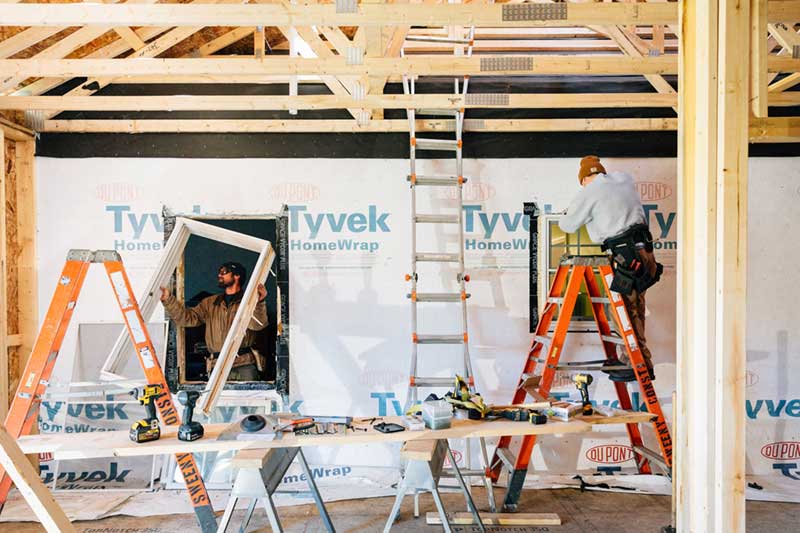 Over 60 years of accumulated knowledge and experiences is preserved and communicated generation-to-generation to ensure your project receives the quality craftsmanship it deserves. The Sweeney legacy guides and teaches the next generation of carpenters through our apprenticeship program, where our journeymen carpenters teach and transform our apprentices into highly-skilled, talented craftsmen. 
By growing and cultivating our production division from within, Sweeney treats our deep bench of carpenters like family, infusing teamwork, pride, integrity, respect, and gratitude into every project. The results are positive attitudes on the line, and excellence in the work we do for customers who share our enthusiasm for paving the way for the next generation of Americans. 
Owners Tim and Linda Sweeney recognize and empower raw talent through various efforts, including a
partnership
with the Wisconsin Department of Workforce Development Youth Apprenticeship program that trains area high school students, and the Sweeney "
Metronome Award
" recognizing production team member accuracy, management, and leadership skills. 
"I can't think of anyone better to train and encourage the next generation of carpenters than our master journeymen, who are also terrific teachers" smiles Tim. "By empowering and promoting from within, we not only nurture the future of the skilled trades today, but we ensure our customers get the very best and most motivated talent the industry has to offer."