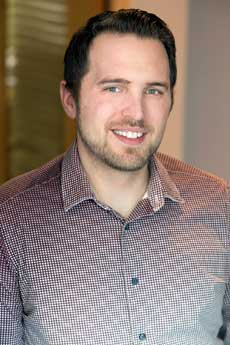 Jeremy Johnson
Administrative Assistant
The friendly personality who answers our phones at Sweeney Design Remodel is none other than Jeremy Johnson, our new administrative assistant.
Hired in November 2019, Jeremy comes to Sweeney with ten years of administrative experience, four years as an executive assistant, and four years in office management. Previously employed with a project management and real estate development company that focused on historic preservation, Jeremy is no stranger to the remodeling industry—or to his role as an administrative assistant. 
This reliable, conscientious addition to our team is also our clients' central point of contact, focused on putting homeowners at ease and keeping them informed throughout the design-build process. His friendly demeanor and caring nature help to cement relationships with our clients. He also provides invaluable support to our staff and a deep team of subcontractors, making sure everyone has what they need at all times. Some of his specific responsibilities include documenting new remodeling projects, managing production schedules for staff and clients, and writing up contracts.
Jeremy attended Northwest Missouri State, is an effective problem solver, active listener, and former Wisconsin notary. 
Beyond keeping our office buzzing with activity (or organizing parties), he enjoys traveling (his most recent visits were to Spain, Mexico, Iceland, England, Wales and he is planning his next trip to St. Petersburg, Russia). Jeremy was a former trampolinist, diver, gymnast, and cheerleader and stays actively involved in these activities. Let's give it up for Jeremy!