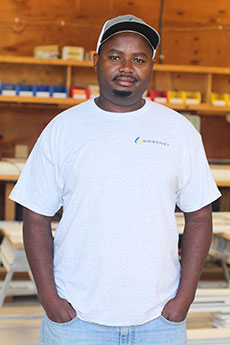 Maurice Dusabemungu
Painter
A valuable addition to the Sweeney project development team, Maurice comes to Sweeney with years of painting experience and a strong work ethic.
Beyond painting, his skills include apartment maintenance, facilities maintenance, electrical maintenance, handyman services, and property maintenance.
Maurice moved from Rwanda with his family in 2008. He attended Rutongo College from 1999 to 2005, and earned an associate degree in construction and remodeling from Madison Technical College (MTC).