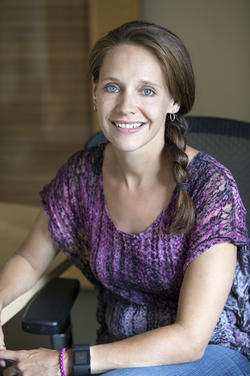 Amber Stoltenburg
Director of Finance
With a knack for numbers, Amber is exactly what we need managing our business behind the scenes. Hired in May 2015 as new graduate, Amber diligently oversees cost and general accounting, accounts receivable/collection as well as payroll and risk management. She guides our financial decisions by establishing, monitoring and enforcing policies and procedures. She also protects our assets by establishing, monitoring and enforcing internal controls.
Amber has an associate's degree in business management, a bachelor's degree in accounting and a Master of Business Administration (MBA) with an emphasis on accounting. She also holds a basic and advanced certificate in Microsoft Office.
When not looking at Sweeney numbers with a critical eye, Amber welcomes her role as a "mom taxi" to her five fabulous children—attending dance classes, soccer games, baseball games, basketball games, swimming lessons or gymnastics. Her kids are her everything, her pride and joy and favorite conversation piece.   
And when it comes to talking about a cause that is near and dear to Amber's heart, it is the National Alliance On Mental Illness (NAMI), dedicated to building better lives for millions of Americans affected by mental illness.